Sports
A Grip on Sports: There is hope for the weekend … and beyond
Thu., Dec. 17, 2020 A GRIP ON SPORTS • You know what this Christmas season lacks? Buzz. Outside of the usually unrewarded search for a PS5, the things that get folks excited this time of year seem lacking. Rivalry football games? Bowl games? Big nonconference college basketball games? Like most everything in 2020, they aren't what they used to be.
•••••••
• Usually, that last sentence would come off as an "old-man rant." That's another thing different about 2020. The people clamoring for a PS5 under the tree feel the same way.
Heck, even the snow that fell this week, bringing tidings of a white Christmas, decided to melt away last night. All that's left are the piles near the end of the driveway and blobs of what used to be snowmen 48 hours ago.
There is hope on the horizon, however. No, not the vaccine. That's down the road somewhere. (Am I ready for it? Well, I've been poking my right arm every morning just to get in shape for when the needle arrives.) We're talking about the weekend.
– Gonzaga playing Iowa on Saturday morning, matching the nation's best player against the nation's best team. Hopefully, we won't be watching another interview of both coaches telling us at tipoff time why the game couldn't be played.
– Washington State actually taking the field 90 minutes later, facing Utah in Salt Lake City in what will be the final football game of the year for the Cougars. A four game season isn't what the Cougars hoped for, but it is what they are dealing with.
– Max Borghi suiting up for WSU. The all-everything running back has yet to play a down this season due to an undisclosed injury. He was ready to play last Saturday until, well, you know. Will this be the last time he wears Crimson? I'm sure Washington State fans hope not, but are willing to support whatever decision he makes.
– Later Saturday night, Idaho's basketball team will play the Utes as well. The Vandals may not have a lot of hope for a win, but sooner or later they will break through, right?
– Eastern Washington starting its run to what it hopes will be the Big Sky basketball title, playing twice in a 24-hour period against Northern Arizona in Flagstaff.
– Whitworth realizing a months-long hope and actually playing 5-on-5 basketball. Playing games. The Pirates are also playing the same school, Lewis-Clark State, on back-to-back days.
Hopefully, that's enough for Inland Northwest sports fans. Cross your fingers all of it will survive the vagaries of the year. Because hope is a powerful thing. Just not as powerful as a positive test.
• Want more hope? Virginia and Gonzaga this morning announced a Dec. 26 game in Ft. Worth, Texas. Mark Few and Tony Bennett. Hopefully, this matchup will be as good as the GU/WSU matchups were a dozen or so years ago.
•••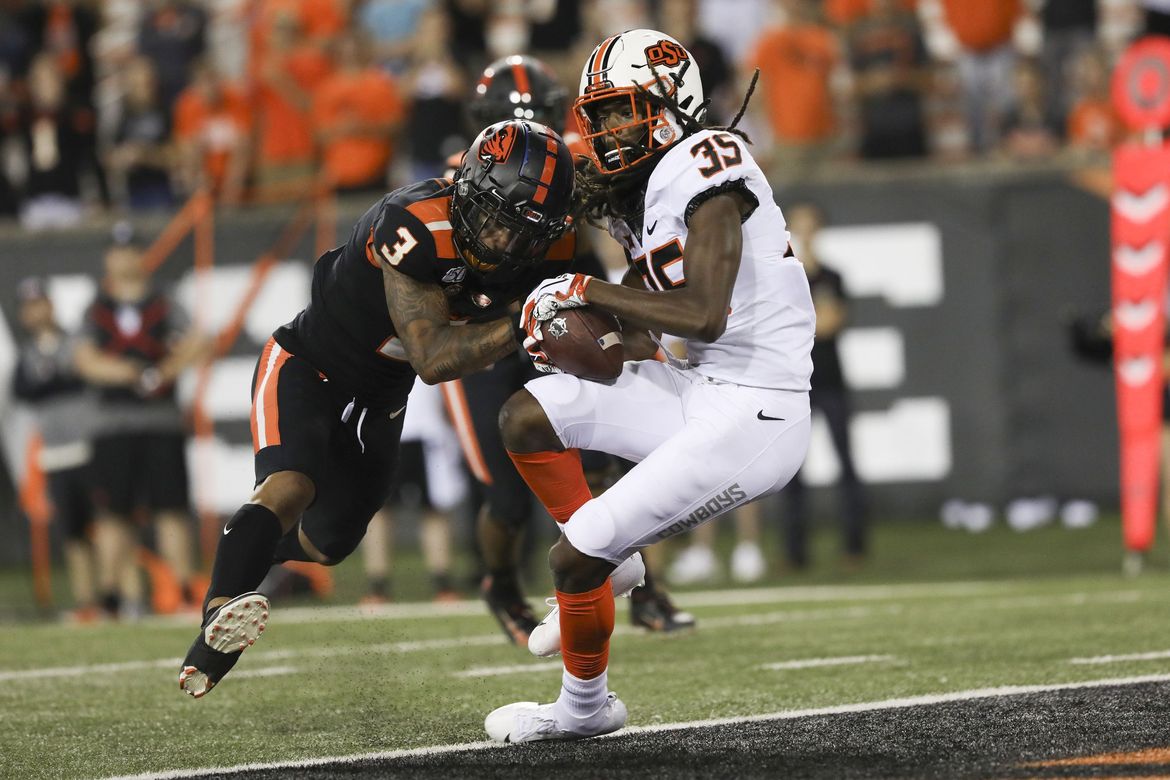 WSU: Yesterday, many high school football players fulfilled a dream they had been hoping to fulfill for years. For some Cougar recruits, they didn't even know they had hoped to sign with Washington State until recently. As Theo Lawson tells us, WSU's 2020 early signing class came together late in a lot of ways. It will be an interesting class to track over the next couple years, as most of the signees have never stepped foot on the Pullman campus. Culture shock might be a reality for many of them. … Gardner Minshew is back as the Jags' starting quarterback. But that designation might be short-lived. Hopefully, he has shown enough for a bad team that he has a future somewhere in the NFL. … Around the Pac-12 and college football, the recruiting classes are front and center. Once again, every school had "their best class ever," though this year "under the circumstances" seems to have also been added. We can pass along recruiting stories from Washington, where the Huskies tried (and failed) to keep a fence around the state and from Oregon, with one of the country's highest-rated classes. There is news for Oregon State, which had a small group, and Stanford, ditto. California took a big jump in the rankings, as did Utah, which had to reload in a lot of spots. Colorado gathered in players, so did Arizona State. Heck, Arizona, without a head coach, signed more players in the early period than it did last year. USC and UCLA? How can you not recruit to Southern California? Both signed high profile players. … Hey, everyone thinks Larry Scott and the Pac-12 is messing with Colorado. How odd. … The three frontrunners for the Arizona position have deep ties to UA legend Dick Tomey. … It looks as if USC won't have its best running back tomorrow night. … Washington is still dealing with a lot of coronavirus cases. … Mario Cristobal is signing a new contract with Oregon. … A quarterback is leaving the Huskies. … In basketball news, the nonconference games, including the ones not played, haven't been kind to the Pac-12. … Last night was bad, with preseason favorite Arizona State falling at home to UTEP and Washington, no one's preseason pick, losing at home to Montana. … Arizona lost a game last night, but to COVID-19, not the opponent. … UCLA has switched opponents in an upcoming made-for-TV event. … Colorado breezed to a win last night. … So did Oregon State, which really needed one. … Oregon will face a much-improved USF team tonight and Portland on the weekend. … The NCAA decided anyone who wants to transfer this season is eligible to play right away. Except if you transferred between divisions, like Division II to Division I. I'm guessing some smart coach will figure out a way to recruit a couple new starters at the semester break. … Finally, speaking of smart coaches, Stanford's Tara VanDeever has a style of coaching that hasn't changed much over the years. Why should it?
Gonzaga: It's hard to argue Luka Garza isn't the best player in college hoops. The best comp I can come up with is the Nuggets' Nikola Jokic, as he's hard to guard inside and out. The Zags will get their chance Saturday morning (knock on wood). Jim Meehan has more on the 6-foot-11 scoring machine. … The Zags have rescheduled one of the four recently canceled games. They will play Northern Arizona on Dec. 28 in McCarthey. Jim has more here. … Larry Weir talked with the Slipper Still Fits' Steven Karr for the latest Press Box podcast. … You want to know more about Jalen Suggs? Then read this story from Dana O'Neill. … Other people want to see the matchup with Iowa as mush as folks in Spokane do. … Elsewhere in the WCC, USD won for the first time this season. … BYU has a breather before playing San Diego State.
EWU: Eastern's recruits come from all over but the Eagles attract a lot of Eastern Washington's best as well. Ryan Collingwood looks at the recruiting class, which includes three players from Kamiakan High. … Around the Big Sky, a new Montana basketball player has already left the program.
Whitworth: The Northwest Conference approved its schools' returning to action for winter sports and that means the Pirates will play a couple basketball games this weekend. Dan Thompson delves deeply into the conference's decision, what it means and what it doesn't mean as well.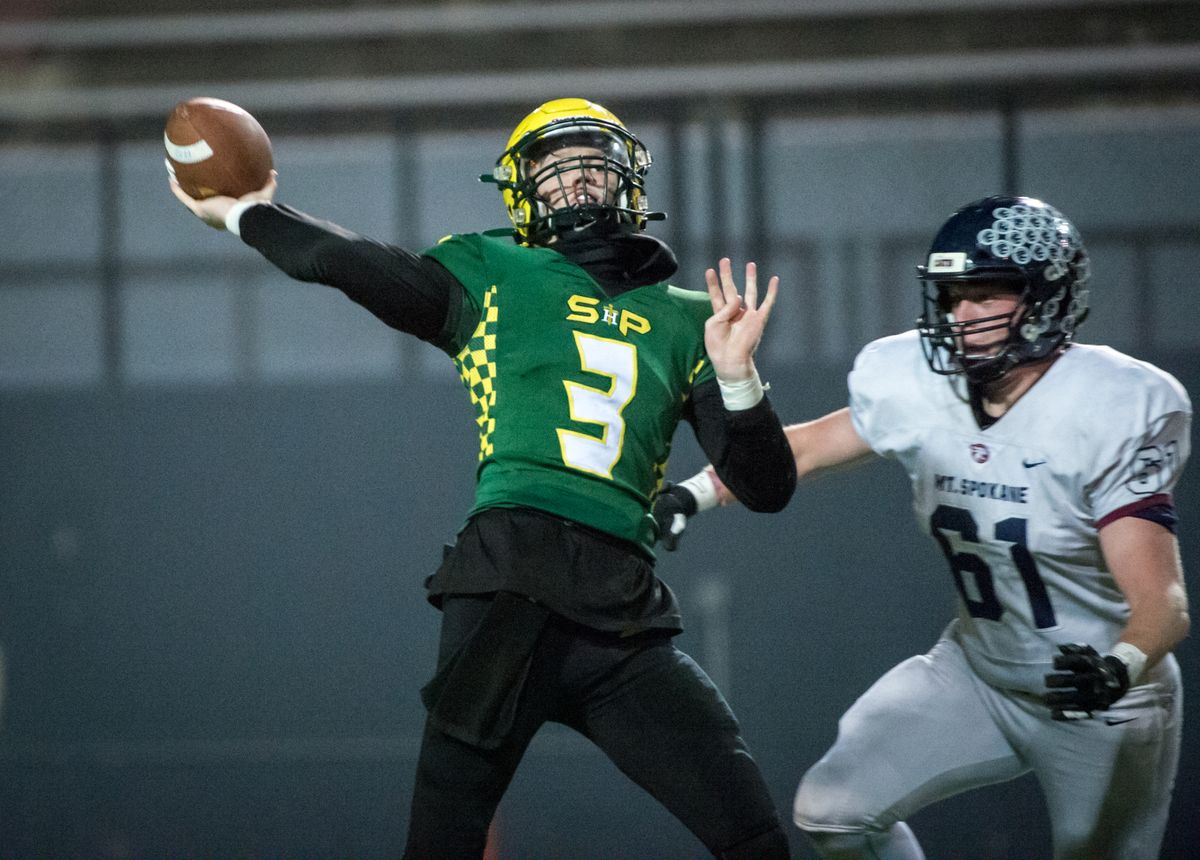 Preps: Yes, yesterday was signing day for a lot of high school football players around the nation. Those in the Spokane area, however, had little chance to show what they can do this fall. Dave Nichols profiles one of those who missed out, Shadle Park's Ryan Schmidt. … Wrestling is about to begin in North Idaho. Ryan Collingwood previews the schools, focusing upon Post Falls' quest for another 5A title.
Seahawks: The health of Brandon Shell is paramount this weekend, but the starting right tackle has yet to practice. … Say what you will about Washington. The Football Team has some incredible comeback stories to share. … Greg Olsen is trying to get back on the field for the playoffs. … K.J. Wright seems to have been on the field forever.
Mariners: Scott Servais talked with the media yesterday. He shared his "realistic" expectations for the upcoming season. Playoffs? Who knows? … We do know the offseason work isn't finished. … Seattle signed another relief pitcher as the rebuild there continues.
Sounders: Captain Nico Lodeiro reached an agreement with the Sounders that will run through 2023. That's good news. But there is no news on the Brian Schmetzer extension front.
•••       
• Over the years both Few and Bennett have expressed the hope their teams would meet in the NCAA Tournament. It almost came to pass a couple times, but one or the other would lose. They admire each other's abilities so much despite having different outlooks on the game. But, being thousands of miles apart, weren't all that keen in matching up in the regular season. This isn't an ordinary year. In this one case, and this one case only, we will add a single word: thankfully. Until later …
Local journalism is essential.
Give directly to The Spokesman-Review's Northwest Passages community forums series -- which helps to offset the costs of several reporter and editor positions at the newspaper -- by using the easy options below. Gifts processed in this system are not tax deductible, but are predominately used to help meet the local financial requirements needed to receive national matching-grant funds.
Subscribe to the sports newsletter
Get the day's top sports headlines and breaking news delivered to your inbox by subscribing here.
---