Sports > Gonzaga basketball
Recap and highlights: No. 2 Gonzaga makes big plays down the stretch to win at San Francisco
Feb. 1, 2020 Updated Sat., Feb. 1, 2020 at 6:54 p.m. NEXT GAME: Thursday, Feb. 6: Loyola Marymount Lions at Gonzaga Bulldogs, 8 p.m. PST TV: CBS Sports Network
SAN FRANCISCO – Corey Kispert made two clutch baskets down the stretch as second-ranked Gonzaga got hot in the second half and came back to defeat the San Francisco Dons 83-79 at War Memorial Gymnasium on Saturday.
With 1:33 left and the Bulldogs trailing by one, Kispert drove the lane and made a layup while being fouled to give GU 78-76 lead. A minute later, he hit a contested, baseline jumper to stretch GU's lead to 80-76 and the Zags held on from there.
Filip Petrusev led Gonzaga (23-1, 9-0 WCC) with 23 points. Drew Timme, starting in the place of the injured Killian Tillie, scored a career-high 19 points. Joel Ayayi had 12 points and Kispert and Admon Gilder each had 11.
Jordan Ratinho had 14 points to lead USF, but he was held to just two points in the second half.
San Francisco (16-8, 5-4) came out of the blocks firing and Gonzaga found itself in an eight-point hole just 8 minutes into the game.
The Dons would carry that same lead into halftime thanks to some solid defense and success attacking the offensive glass. USF forced Gonzaga into eight first half turnovers and grabbed six offensive rebounds they turned into 10 second-chance points.
The momentum, however, only stayed with San Francisco for the first 20 minutes as Gonzaga tightened up its defense in the second half. In the first 8 minutes, USF scored just seven points and turned the ball over four times.
Gonzaga took its first lead since early in the first half on a 3 by Kispert from the top of the key with just under 12 minutes to play.
The game went back-and-forth from there before Kispert took over in the last 2 minutes.
Gonzaga shot 57.7% in the second half. They made 4-of-4 3-pointers after only attempting one, a miss, in the first half.
The Zags also got it done at the free-throw line. They made 25 of 32 in the game, including shooting 14 of 17 from the line in the second half.
The game had 46 total fouls. Both of USF's starting forwards, Jimbo Lull and Josh Kunen fouled out. Four Zags finished with four fouls.
Stadium / YouTube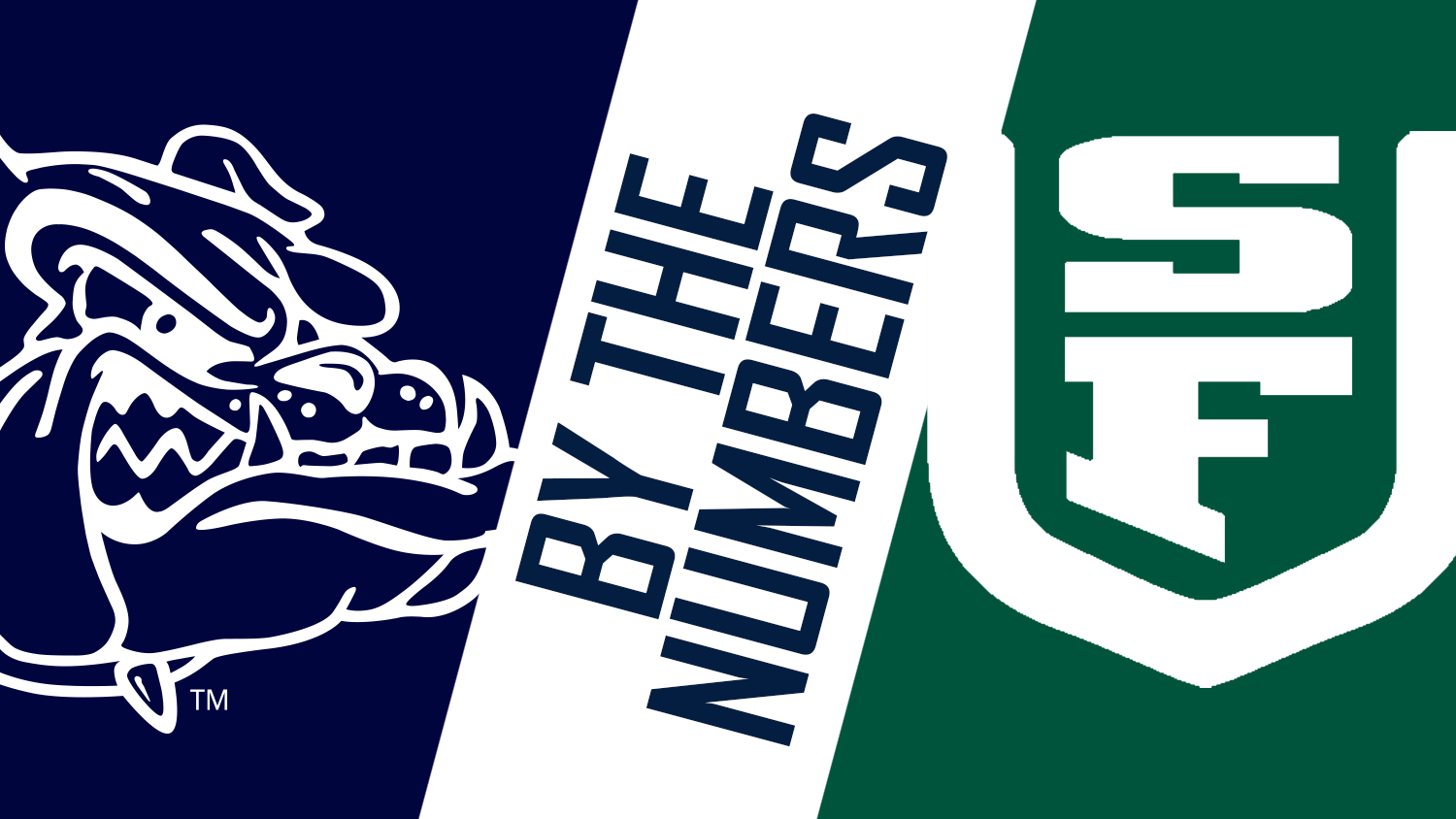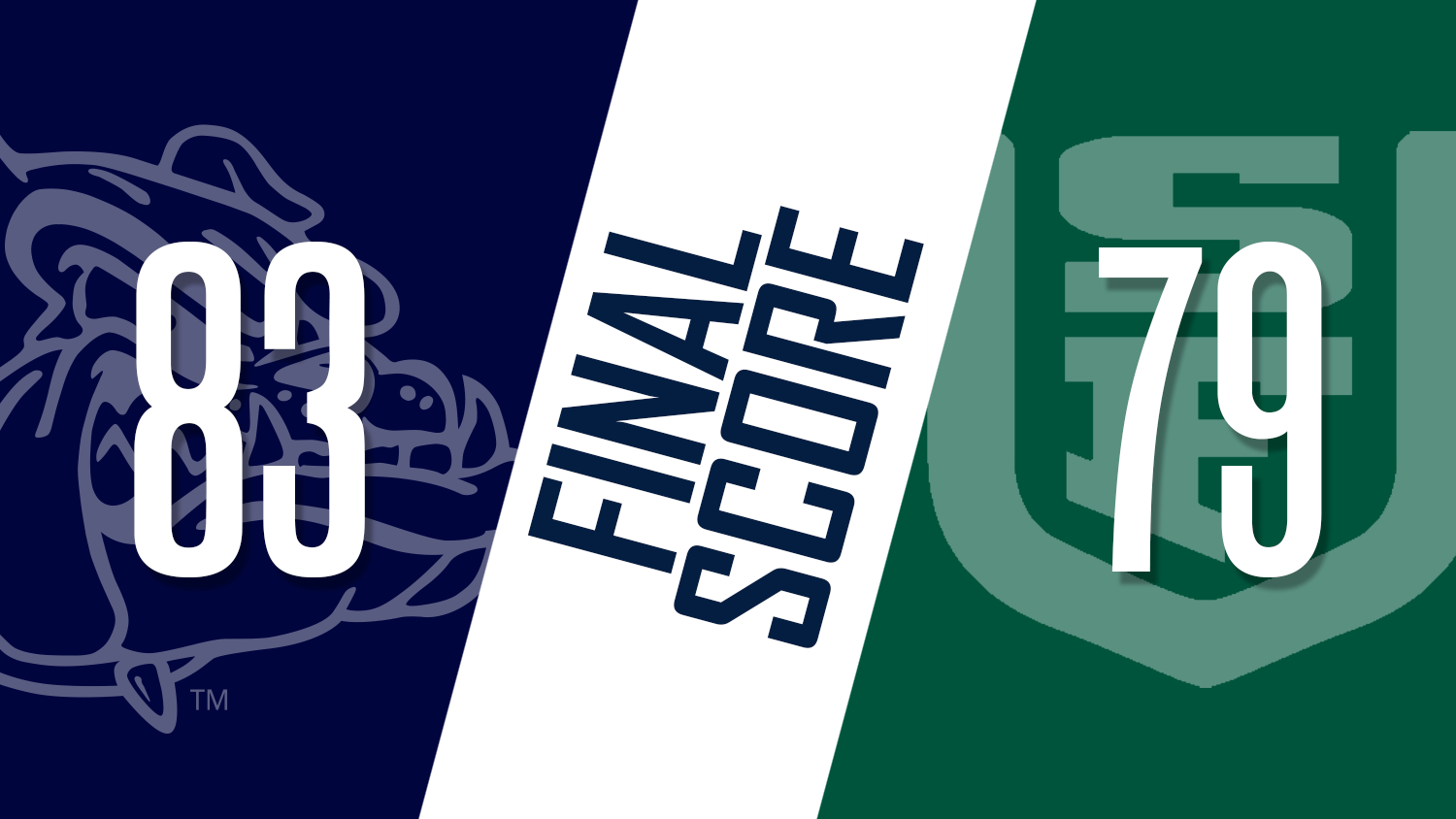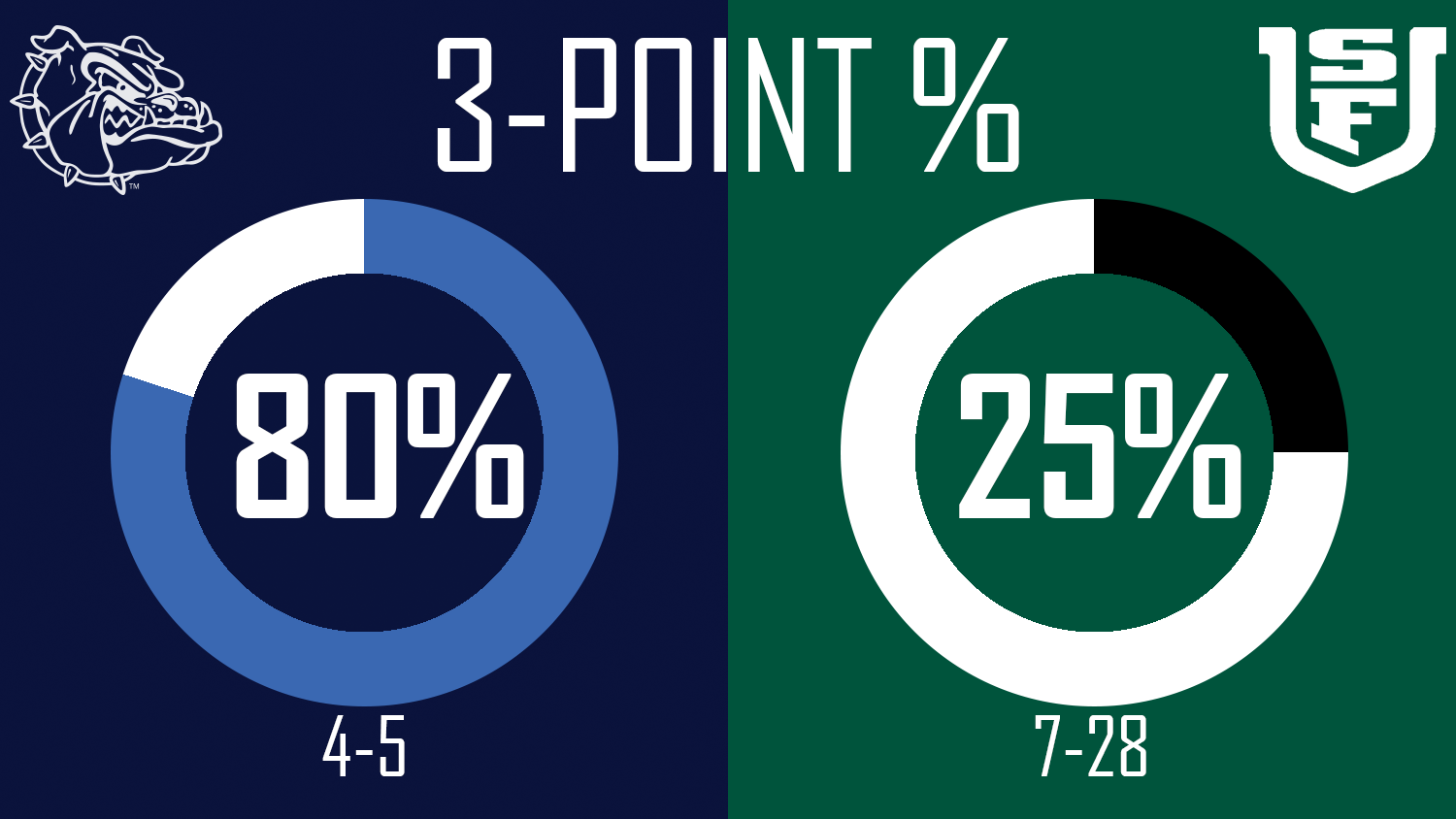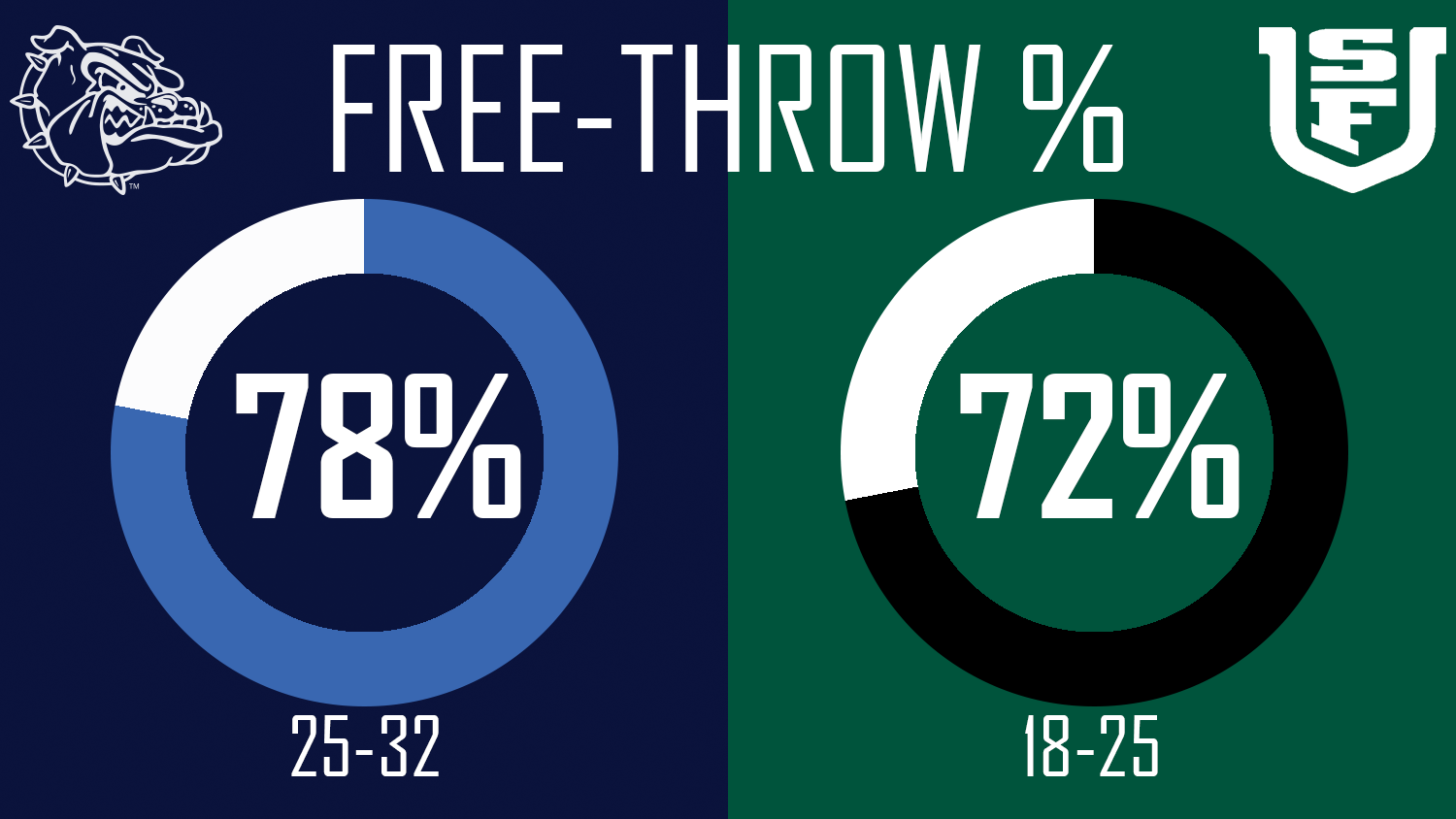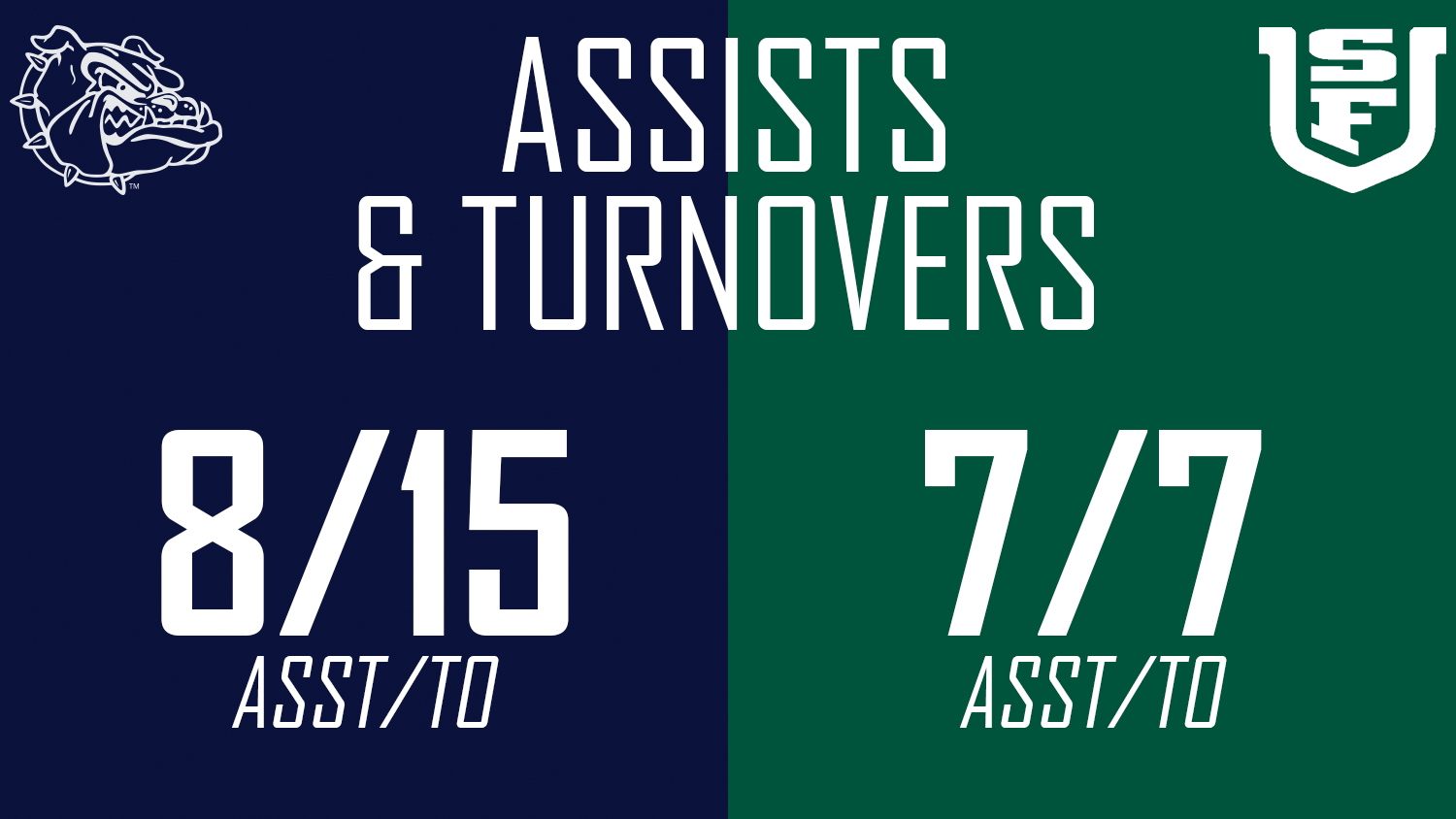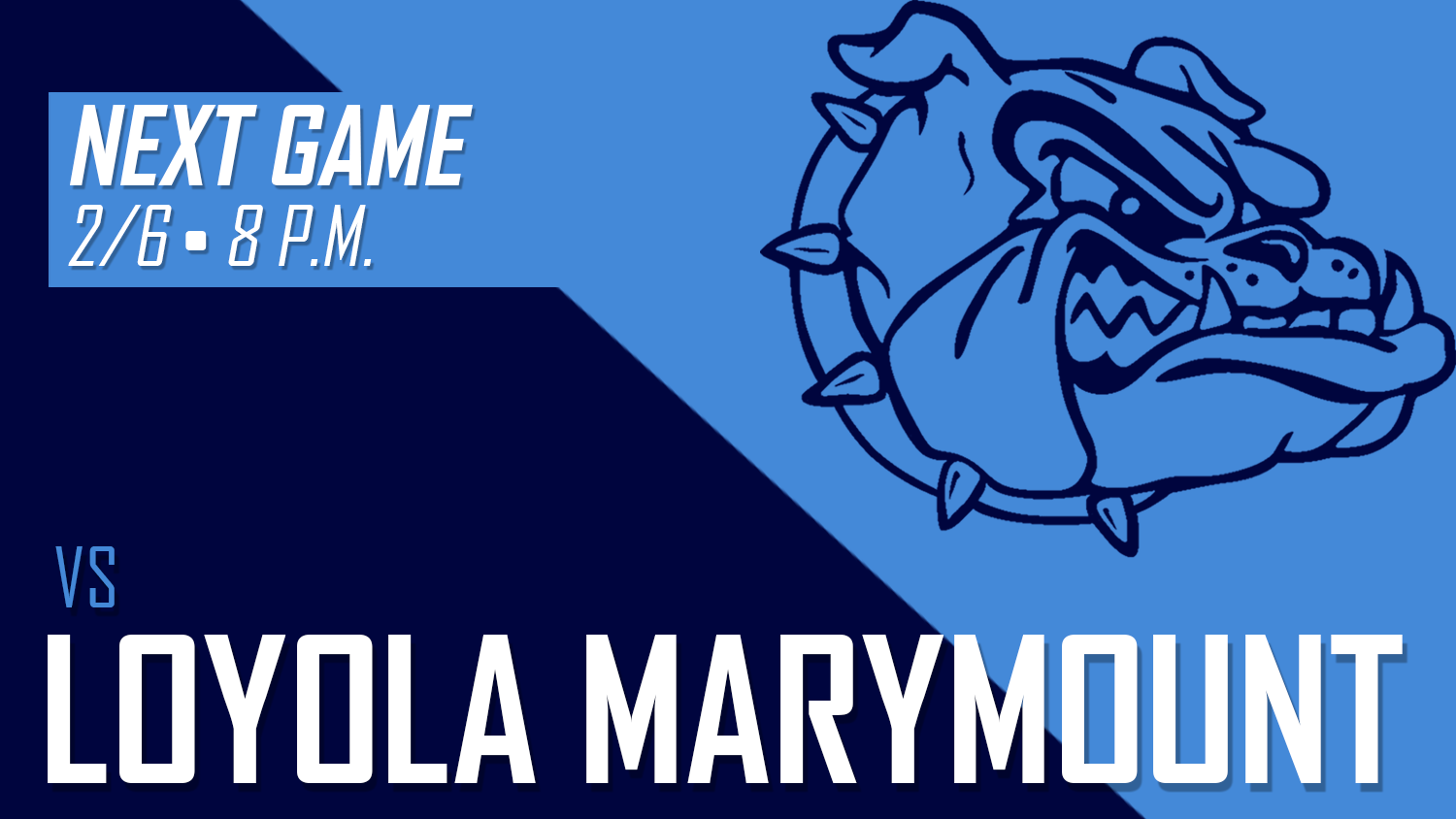 First half
15:34 – San Francisco 12, Gonzaga 7: USF has made 5 of its first 8 shots and takes a 9-0 run into the first media timeout.
Charles Minlend has seven points on 75% shooting to lead the Dons.
The Zags opened the game strong by going right to Filip Petrusev on the block.
Petrusev, a sophomore forward who scored 31 points on Thursday at Santa Clara, beat his defender to score while drawing a foul. He has five points.
Gonzaga hasn't scored in 2:39 and has turned the ball over three times.
11:54 – San Francisco 20, Gonzaga 12: Jordan Ratinho has eight points for USF and the Dons continue to stymie the Zags.
Ratinho is 2-of-3 from 3-pointer range as USF has connected on four 3s. Gonzaga has not attempted a shot from deep.
Filip Petrusev leads the Zags with eight points. Gonzaga has four turnovers.
7:48 – San Francisco 28, Gonzaga 20: Dons still lead by eight as the Bulldogs just keep turning the ball over.
Gonzaga has seven turnovers, led by point guard Ryan Woolridge's three.
Due to the lack of ball control, Gonzaga has only attempted 15 shots, making eight. USF is 11-of-23 shooting.
Jordan Ratinho leads the Dons with 10 points. Gonzaga's Filip Petrusev has a game-high 12 points.
3:54 – San Francisco 34, Gonzaga 25: San Francisco continues to keep the Zags on the ropes by making the hustle plays.
The Dons are creating turnovers, 7, and winning the rebounding battle, 17-12. USF has five offensive rebounds and has turned those into nine second-chance points. Gonzaga has zero second-chance points.
Halftime
San Francisco 43, Gonzaga 35: Jordan Ratinho has 12 points, Charles Minlend has 10 and USF has flustered Gonzaga as the Dons take an 8-point lead into the break.
Gonzaga has turned the ball over eight times, led by Ryan Woolridge and Corey Kispert, who each have three turnovers.
The Zags are shooting 50%, but have only attempted 24 shots. USF has attempted 35 shots, making 16. Gonzaga has also only attempted one 3-pointer, a miss. USF is 5 of 17 from 3.
Gonzaga is also getting beat on the boards as USF holds a 19-16 rebounding edge. The Dons have pulled down six offensive rebounds and turned those into 10 second-chance points. GU has zero second-chance points.
Filip Petrusev has 15 points to lead Gonzaga. Seven of Petrusev's points have come at the free-throw line. Admon Gilder has seven points.
One positive for Gonzaga, USF is in a bit of foul trouble. Starting forwards Jimbo Lull and Josh Kunen each have three fouls.
Second half
15:28 – San Francisco 45, Gonzaga 39: Slow start to the second-half for both teams offensively.
Gonzaga was called for three fouls on the offensive end. Filip Petrusev was called for two fouls, a charge and a push, and Drew Timme was whistled for an illegal screen. GU's two starting forwards each have three fouls.
USF has shot just 1 of 8 this half.
7:55 – San Francisco 65, Gonzaga 64: Filip Petrusev is up to 19 points to lead GU as both teams are starting to heat up.
Gonzaga has made 8 of its last 9 shots while USF has connected of 4 of its last 5. Gonzaga is also 3 of 3 from 3 this half.
Jordan Ratinho leads USF with 14 points.
11:43 – Gonzaga 51, San Francisco 50: The Zags take their first lead since early in the first half on a 3 by Corey Kispert from the top of the key.
Gonzaga has roared back in this one thanks to its defense.
In the first eight minutes of the second half, USF has scored just seven points and turned the ball over four times. The Dons are 0 of 3 on 3-pointers this half.
Gonzaga has seven fouls already in the second half. Point guard Ryan Woolridge has four fouls.
USF big man Jimbo Lull also has four fouls.
Gonzaga's Filip Petrusev leads all scorers with 17 points.
3:46 – Gonzaga 73, San Francisco 70: The Zags ride a 7-2 run to take a 3-point edge into the final media timeout.
Gonzaga now has three scorers in double figures after Joel Ayayi hit a step-back 3 to start the run.
Filip Petrusev leads all scores with 21 points, Drew Timme has 18 and Ayayi has 12.
The whistles have been blowing a lot in this game with 41 total fouls being called.
Gonzaga is 21 of 27 from the line. USF is 14 of 19.
Petrusev and Ryan Woolridge have four fouls for the Zags. USF's Jimbo Lull has fouled out.
Starting 5
Pregame
Local journalism is essential.
Give directly to The Spokesman-Review's Northwest Passages community forums series -- which helps to offset the costs of several reporter and editor positions at the newspaper -- by using the easy options below. Gifts processed in this system are not tax deductible, but are predominately used to help meet the local financial requirements needed to receive national matching-grant funds.
Follow along with the Zags
Subscribe to our Gonzaga Basketball newsletter to stay up with the latest news.
---