Eric Edelstein talks 'We Bare Bears,' Gonzaga and Spokane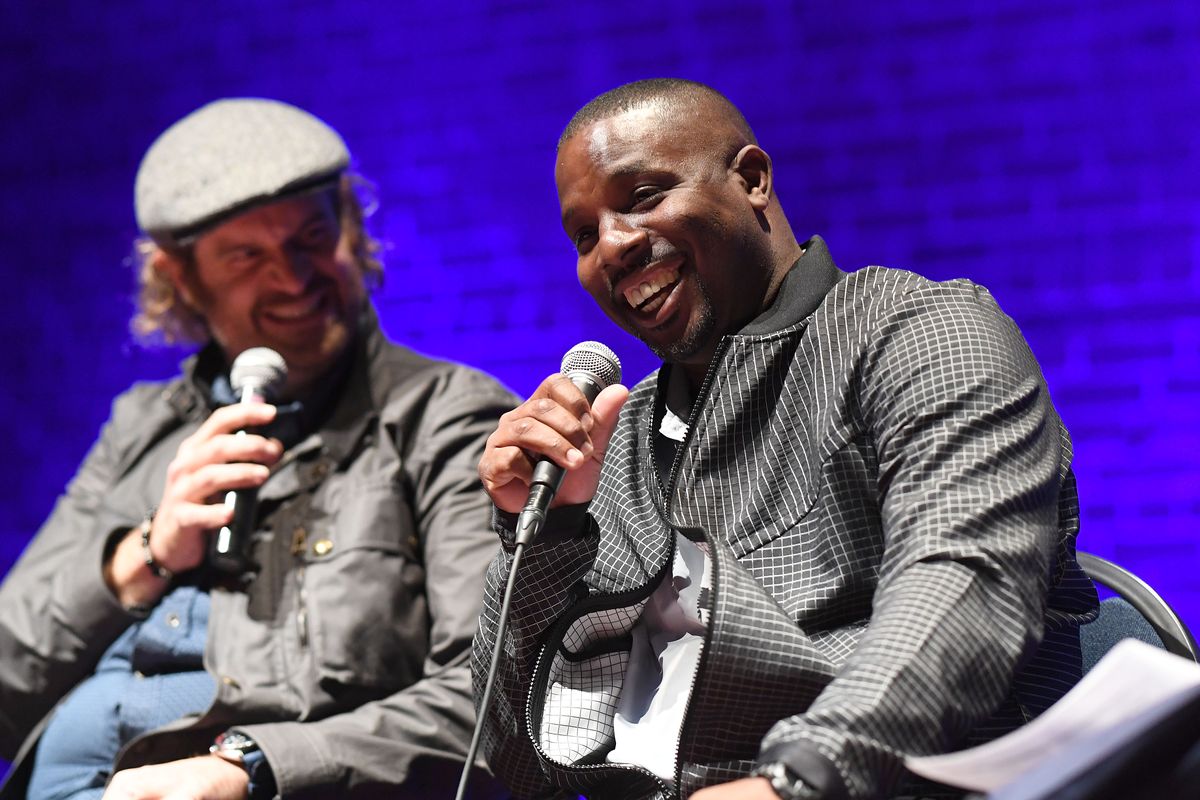 Character actors can be larger than life. The late thespians Taylor Negron and Bruno Kirby were seldom leads, but they added considerable flair to films, and each was a blast off-screen.
The same goes for Eric Edelstein. The Gonzaga alum isn't just larger than life, he also takes up considerable space, hence the nickname Big Ed.
Edelstein, 42, who is the kind of guy who can obscure a fan's view at a concert, is Grizzly of "We Bare Bears: The Movie," which was released last week.
The former Gonzaga play-by-play man, who read "Frog and Toad All Year" at a Northwest Passages Book Club online event in April, reveals what it's like to work with icons such as David Lynch and Larry David, what is the most shameless thing he's ever done and if he is too tall to be an actor.
You appeared to be headed for a career as a play-by-play announcer, but you became a character actor. How did that happen, and how much cooler is it to be a character actor as opposed to the lead?
I can't believe it worked out this way, but it did. When I was a kid, I would look up to character actors like Bruce Dern, Karl Malden and Ernest Borgnine. I thought they were interesting. When I graduated from Gonzaga, I wanted to give it a shot, and it's been amazing going from job to job and making friends in L.A. along the way.
Being a character actor is like being a standup – there is no age discrimination or retirement.
That's absolutely correct. You basically start at 40 when you're a character actor. You get better as you age. I look at the work I do in the "Bare Bear" movie, and I can see I'm much better than I was five years ago.
The "Bare Bears" movie has a nice message, which is to be yourself.
It's true. I can't imagine a more perfect message today. Kids need to be who they are and not worry about anything else.
The Bare Bears go to Canada during the film, which is something we can't do.
I know! Americans are banned, and I love Canadians! My wife and I go to dinner with a Canadian rock star, Tegan from Tegan and Sara, and her wife all the time. Whenever we need it, she puts out that rock star energy and makes things better.
Is voice acting the cushiest job, or is it harder than it looks?
The answer is yes to both. It's the cushiest job ever. You don't have to get dressed up, and you don't have to worry about the physicality. However, voice acting in many ways is the toughest part of this business. You have to be so good. When I did the film "Monsters vs. Aliens," I was sure I was going to get fired. The level of talent the voice actors have is immense. I have all of the confidence in the world in front of a camera, but I'm lower tier when it comes to voice talent.
If you ask these voice guys to be a 3-year-old girl, it just comes out of them. Tom Kenny could be a huge star, but he's happy doing what he's doing as the voice of SpongeBob SquarePants. I'm so grateful that I can do this for a living. I come up with voices by impersonating friends like Steve Hertz, the Gonzaga baseball coach.
What was it like doing play-by-play for so many of the Zags' teams when you were at Gonzaga?
It was crazy because I couldn't stop myself. I did the men's basketball team, the women's basketball team, and I did volleyball. I loved it, and the cool thing was that I made such great friendships with the players. I was such a clown. The basketball players helped make sure I made it to class, not the other way around.
When I look back, (Gonzaga head basketball coach) Mark Few didn't have to be so nice to me, but he was. The program was built on heart and ethics. He's always been about helping young men.
You're doing the same with your reading since you helped start "Voice Actors Read" with some of your peers. What prompted the concept?
I know all of these amazing voice actors, and I have friends with kids who were not doing well (with online classes). So I thought why not give them something during the school day they might enjoy.
You're not just good with kids as a reader but also in the moment. How did you become so adept with improv?
By doing play-by-play. I'll tell anybody interested in getting better with improv that there is no better way than to do some play-by-play. You learn how to improvise. It's a challenge doing those games.
Since you appeared on the series "Shameless," what's the most shameless thing you've ever done?
Dude, that's easy. I sneak down during concerts. In December, I saw Bob Dylan at the Beacon Theater (in New York). I went from sitting in the 70th row to the third row. I sat down behind (Rolling Stone magazine editor and publisher) Jann Wenner.
You know the first couple of rows are reserved for VIPs, and they often don't show up. Sneaking down and making it work is like an acting exercise. You just have to look like you belong.
Aren't you too tall to be an actor?
(Laughs) I've definitely lost some work due to my height. Some actors aren't pleased to stand next to me, but some are fine with it. I can't do much about it. I'm this height (6-foot-4).
You worked with two of the most iconic figures in the industry, David Lynch and Larry David. What are they like?
When I left Spokane, my goal was to be able to get on an episode of "Curb Your Enthusiasm." It's my favorite comedy show. It was an incredible experience working with Larry.
David Lynch's "Twin Peaks" was my favorite show when I was 12. That might have been our first exposure to the art house. What an amazing show. I'm convinced that Spokane, where David lived for a little while when he was a kid, inspired "Twin Peaks."
When I told him that I lived in Spokane, he said, "I could close my eyes and smell those Ponderosa Pines and hear those planes flying overhead." I know he has a soft spot for Spokane, and I love Spokane, as well.
When will you move back to Spokane?
I would love to move back. You can do the voice acting from anywhere.
If you're serious, what part of town would you like to live in?
Peaceful Valley. My wife is sold on Spokane, but she leans toward South Hill. It's a battle worth having.
---