The Jayhawks return with a hug and a kiss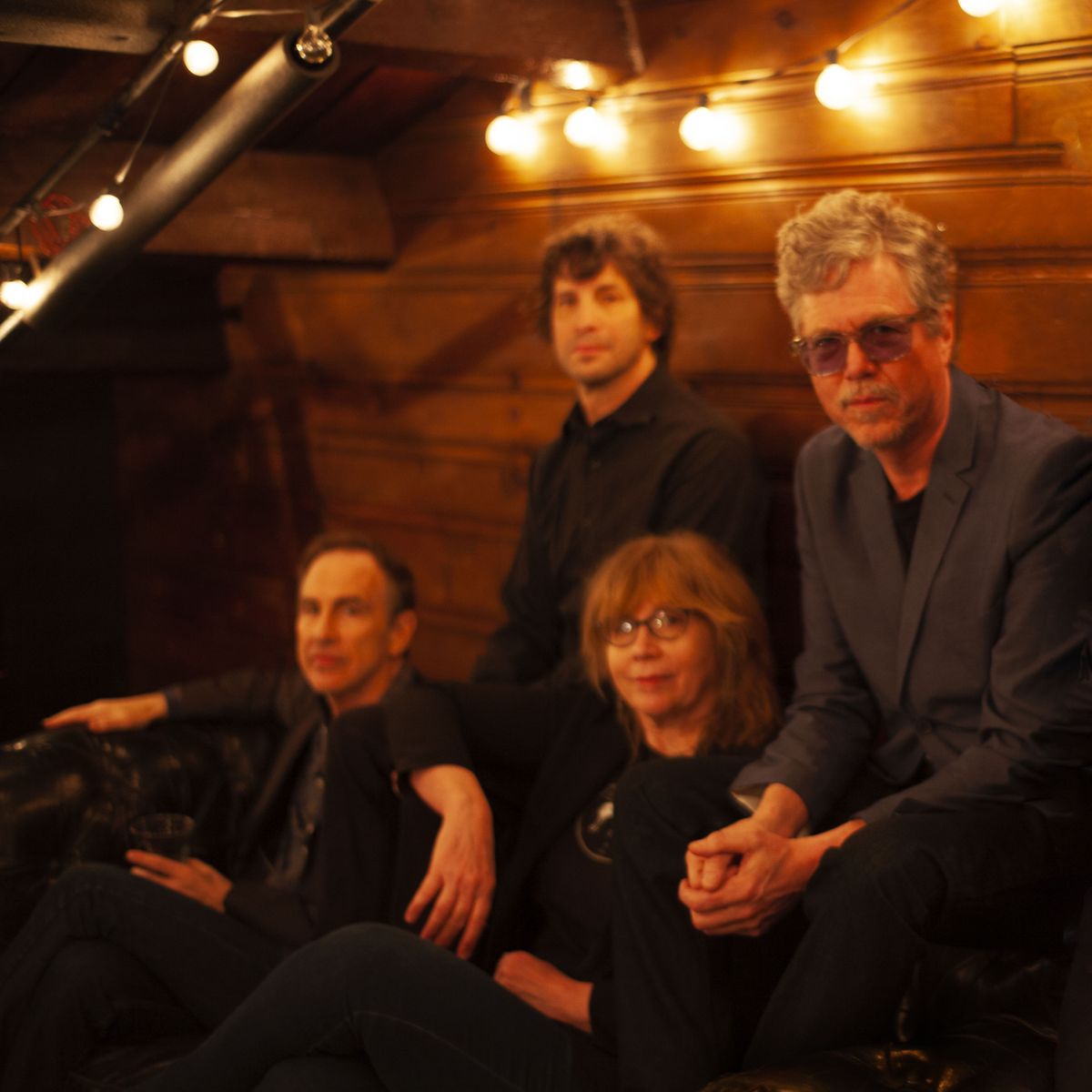 Fascism is usually the norm for successful rock bands. A songwriter or a tandem of songsmiths usually rule. The best example is the Beatles. I once asked the Fab Four's legendary producer George Martin if he ever felt guilty for not cultivating the songwriting genius of George Harrison.
"No, I was busy working with the greatest songwriters of the century," Martin replied.
Gary Louris, however, isn't George Martin. The underheralded singer-songwriter, who has done most of the heavy lifting for the Jayhawks since his former collaborator, Mark Olson, left the band in 1995 and again after a run from 2008 to 2014, decided to be a musical socialist.
As a result, the Jayhawks latest album, "XOXO," which drops Friday, is the Americana band's most collaborative project.
"We're often asked how we keep things fresh after being together for so long," bassist Marc Perlman said while calling from his Minneapolis home. "We've done what we can to make things interesting, and, this time out, we're all contributing more than we ever have."
The Jayhawks' 11th studio album also is its most stylistically diverse.
"That makes sense since we all have our different influences, and we threw it all in," Perlman said.
As a result, the dozen songs sound different from anything the Jayhawks have created, but the tunes still have the qualities that are familiar. A number of the cuts remain poignant and autumnal, but the band still has plenty of muscle.
"Dogtown Days" is a visceral punch to the gut. "Then You Walked Away" is a stunner. It's a gorgeous country-flavored tune. This is clearly not the same band that emerged with 1992's exceptional "Hollywood Town Hall."
"It would be boring if we repeated ourselves," Perlman said. "We're excited about making something different. The songs go in so many different directions. It wasn't easy sequencing this album, but we made it work."
The Beatles blew fans' minds partly by creating songs that veered wildly from each other.
"It's true that it did work for the Beatles, but no matter how different each song they created was, you still had Ringo (Starr) playing drums, and it sounded like the Beatles," Perlman said. "We have the same musicians we've had for years, and no matter what we write and record, I think it sounds like the Jayhawks."
The Jayhawks' lineup, which is comprised of Louris, Perlman, keyboardist Karen Grotberg, drummer Tim O'Reagan and multi-instrumentalist John Jackson, kick off the album with "This Forgotten Town," which sounds as if it were pulled from the Jayhawks' canon. The catchy song was written by Perlman, Louris and O'Reagan. The latter two share the lead vocal.
O'Reagan, who hasn't had a writing credit since 2003's "Rainy Day Music," takes a step forward throughout "XOXO." The quirky percussionist shines with his contributions as a writer and singer. It's not surprising, since his 2006 eponymous solo album is full of baroque and warm country-rock. O'Reagan also is a decent singer. Louris is fine with O'Reagan's vocal contributions, and even Perlman gets a turn behind the microphone with the pretty and haunting "Down to the Farm."
"We had such a blast making this album," Perlman said. "Everybody enjoyed having their hand in the process of making it. It's healthy for a band to make some changes after all of these years. It's hard to believe that Gary and I have been with this band for so long (since the Jayhawks inception in 1984). We're just going to keep going, and we'll see how we evolve.
"It's disappointing that we can't tour but, we had to release this album. I see that some recording artists are holding on to their albums, but just put them out. We've had albums released at times when it wasn't the best time business-wise, but you just release them. You move on and you make new music. We're fortunate since we've never had creative issues. The music has come out of us, and I'm expecting it to remain that way in the future."
Perlman is enjoying the dynamic in the band.
"We're really close, and it's been conducive for creating," he said. "I really enjoy making music with my friends. The only drag is that we can't go on the road and play these songs.
"But eventually, we'll be out there. We're all dealing with circumstances that are beyond our control. But what we can do is release the music we have, and so this album will be out there and it'll be something for people to listen to. We're very excited about what's next. We keep learning."
Kinks icon Ray Davies had an impact on the Jayhawks, who contributed to his "Americana" album, released in 2017.
"It was fascinating working with Ray," Perlman said. "It was such a treat watching him in the studio. We picked up so much by working with this legend.
"The cool thing is that Ray wanted us. It wasn't because we were the best band. It's because we are a band. That's one thing that's been unmistakable and that continues to be so. You can see that with this album."
---