Sports
A Grip on Sports: Come to think of it, everything in life is a competition of some sort
Sun., Nov. 1, 2020 A GRIP ON SPORTS • It's hard to believe it's All Saints' Day already. It was my favorite Catholic day of observance, as our elementary school was closed – though we were supposed to trundle off to Mass – and we could stay out later on Halloween than our public school counterparts. Hey, the tail end of the Baby Boom was a tough time to be a kid. You took your joy where you could find it.
•••••••
• What does that have to do with sports? Other than the competition aspect of Halloween, nothing. And if you didn't treat Halloween as a competition, you weren't doing it right.
There was the year my mom drove my friends and I to the Oaks, a hoity-toity Arcadia neighborhood where everyone gave out full-sized candy and one resident treated us to a ride on his small train that ran around his Western-themed yard. That Halloween was a win.
And there was that year when someone dropped an ice cube in my paper bag, it melted and I lost just about everything I had collected to the hole in the bottom. That was a loss. (Though my sister hit up her friends, who donated an Abba-zaba and a couple Whoppers to help me stop crying. And I carried a pillowcase from then on, which makes it a win in that I learned a lesson.)
Watching college football yesterday, most specifically No. 6 Oklahoma State's home loss to Texas – something we mentioned as a possibility yesterday – got me thinking of the hole-in-the-bag year. Nothing good comes of putting your most prized possessions on the ground for others to scoop up.
The Cowboys, the Big 12's last great hope for the college football playoffs, just couldn't hold on to the ball. Every time the Longhorns needed a big play, Oklahoma State provided them with one. It's hard to believe, but in a game in which Texas' defense gave up 34 points, that side of the ball was actually the Longhorns' strength. Not only did it force five OSU turnovers, the defense also came up with one giant play. The last one. On fourth-and-8 from the Texas 12 in overtime, the Longhorns blitzed everyone. And sacked Spencer Sanders to seal the upset.
There was no upset in Tuscaloosa, where second-ranked Alabama did something to a Mike Leach-coached team that has never been done before: pitch a shutout. In his 235th game as a head coach, Leach's team finished with zero points.
The Air Raid was shot down by a combination of Alabama's speed on defense and the Bulldogs' ineptitude.
Quarterback K.J. Costello was injured early in this one, and Leach relied on freshman quarterback Will Rogers for the rest of the way. (As an aside, Rogers' dad, Wyatt, was Gardner Minshew's football mentor through high school in Brandon, Mississippi.) Look, Rogers will be fine. He'll probably be a Luke Falk-type quarterback for Leach, a four-year contributor. But, like Falk, he will take his lumps until Leach and offensive line coach Mason Miller can attract linemen who can play Leach's style.
Mississippi State may feature the worst offensive line Leach has ever put on a field, and that's saying something considering what was available in his first couple years in Pullman. The players themselves, in Starkville now and in Pullman then, were just fine, but Leach's offense asks for different skills from offensive linemen than most other college football offenses. It takes a certain type of player to fit the scheme.  What was acceptable in the former offense may not translate to the Air Raid. And without a solid line, the offense doesn't work.
Hence Saturday's shutout.
•••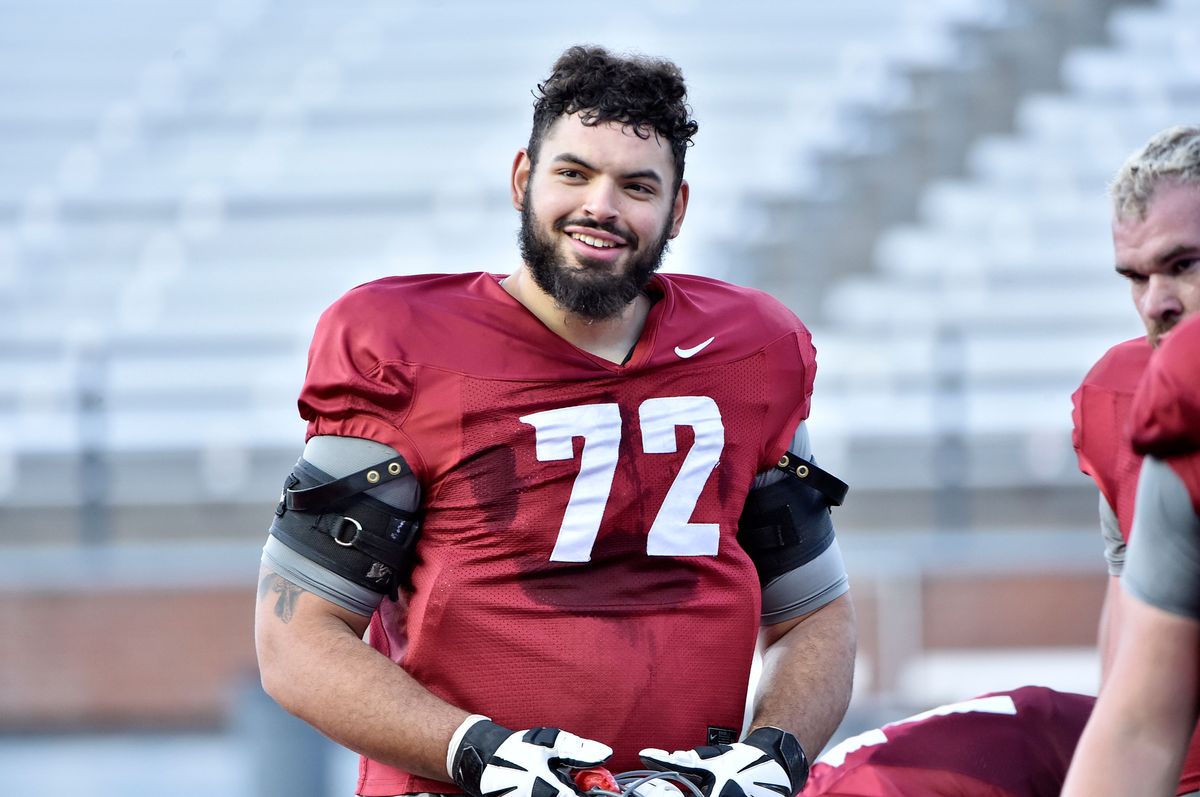 WSU: There is one Leach standard that hasn't departed Pullman. Nick Rolovich will probably have an "or" on the quarterback depth chart this week. Theo Lawson has more in this look at five things we've learned about the Cougars. My feeling about whom Rolovich will send out there Saturday night in Corvallis? Freshman Jayden de Laura. All signs point that way. … River Cracraft has been banging around the NFL for a few years now. Today, he'll suit up in Washington for the first time since he left Pullman in 2016. Theo has more in this story. … Around the Pac-12 and college sports, the conference has to look at what's happening in the Big Ten (and around the nation) and be worried all 42 games will be played between now and Dec. 19. … On the field, the conference season should hold some surprises, something that has been playing out all over the country. The way games have worked out, it's been tough on coaches. … Who will be Washington's next first-round pick? … Oregon State has decided on a starting quarterback. It is the player everyone expected. The defensive and offensive lines are still to be determined. … Oregon has awarded two walk-ons scholarships. … With injury issues, tight-end depth for the Ducks is being tested. … Stanford had a poor season last year. The Cardinal are poised to bounce back. … Can California win the North? Yes it can. … Colorado expects its defense to be better. … The state and county won't allow USC and UCLA to let parents in to watch the schools' home games. … Clay Helton and USC had a positive offseason in many ways. …UCLA has some questions heading into the season. …Arizona State's opener with USC is just days away now. …  Arizona may be playing for Kevin Sumlin's job, though budget concerns have to play into that somewhat.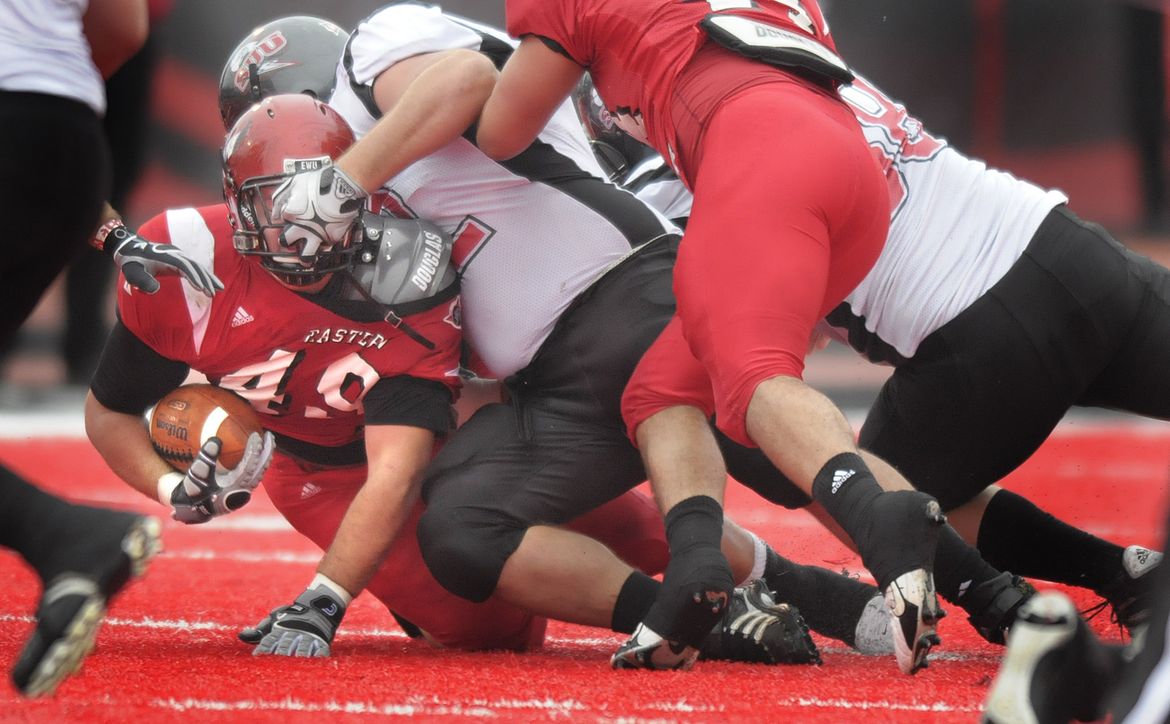 EWU: The Eagles had a lot of close calls en route to the 2010 FCS title. None were tougher than their win over Southern Utah. Ryan Collingwood continues his journey to Frisco with this look at the comeback victory. … Around the Big Sky, Montana State is in a good position to capitalize on changes in the name, image and likeness rules. A football player in Bozeman might make quite a bit of money.
Whitworth: What is going on in Oregon right now will impact the Pirates' season.
Chiefs: Bryan Maxwell was a man of honest words. And a heck of a junior hockey coach. As Dan Thompson takes another look at Spokane's first Memorial Cup winning season, he examines both of those Maxwell attributes.
Seahawks: The Hawks made some roster adjustments yesterday, but Damon Harrison wasn't among them. … The defense is trying to turn its season around but the 49ers are a tough team to do it against. … Russell Wilson needs to bounce back today as well.
Mariners: The just completed World Series helped show there is such a thing as too much sports on TV.
Sounders: The MLS is tinkering with the playoffs because of, you know, the pandemic. Seattle has nothing it can do but smile and say it agrees with the change of course. … Portland hosts Vancouver tonight.
•••       
• We decided to keep Halloween as normal as possible. Which means buying a couple boxes of full-size candy bars and sitting in the living room for three hours as the doorbell never rings. At one point in our 35 years of living here, we had more than 100 trick or treaters. Last night, in the middle of the virus outbreak, we had three. It was, I believe, a combination of the pandemic and the lack of participation on our cul de sac. Only four other houses had their lights on. About 6:30 I opened our front door and just listened. You could hear kids on the block to the east. You could hear kids on the block to the west. Our block? It was akin to something out of Louise Glück poem. All dark and quiet. Until later …
Local journalism is essential.
Give directly to The Spokesman-Review's Northwest Passages community forums series -- which helps to offset the costs of several reporter and editor positions at the newspaper -- by using the easy options below. Gifts processed in this system are not tax deductible, but are predominately used to help meet the local financial requirements needed to receive national matching-grant funds.
Subscribe to the sports newsletter
Get the day's top sports headlines and breaking news delivered to your inbox by subscribing here.
---