News
Who is Dr. Francisco Velázquez? Interim health officer has long history of health care leadership
Nov. 6, 2020 Updated Fri., Nov. 6, 2020 at 9:58 p.m.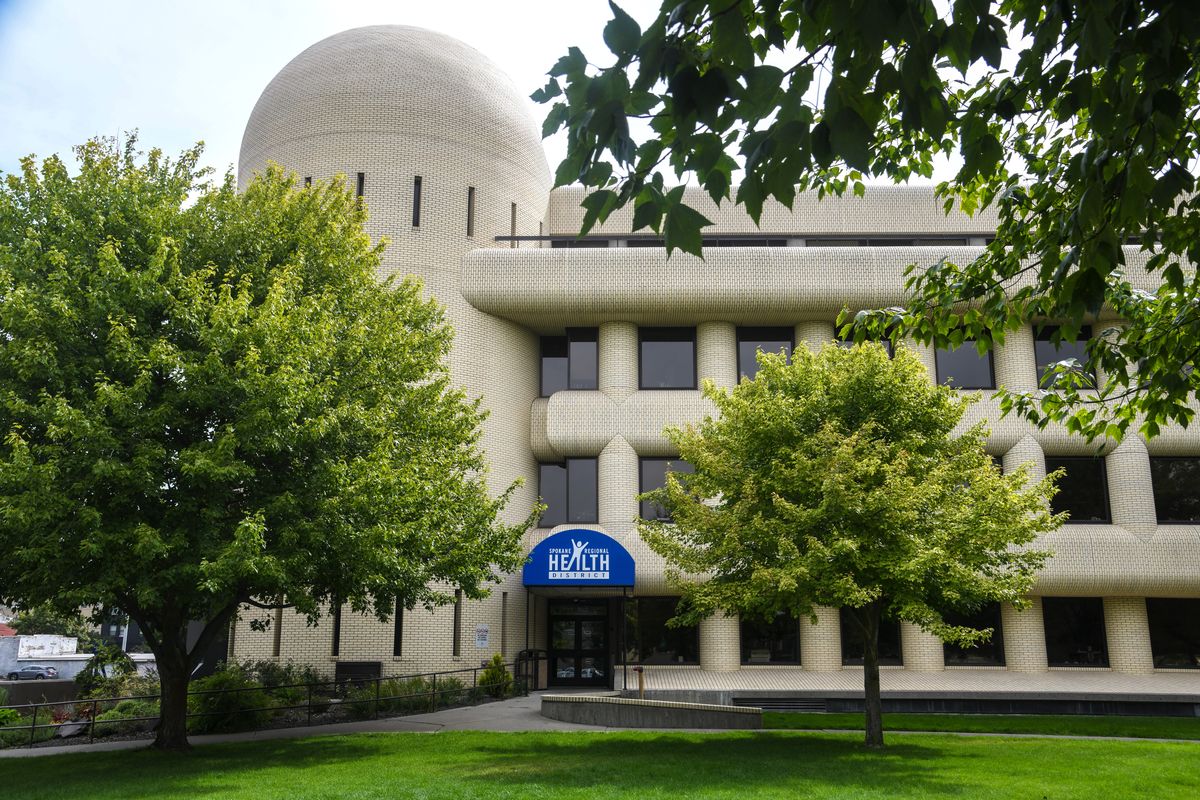 Spokane Regional Health District Building. (DAN PELLE/THE SPOKESMAN-REVIEW)Buy a print of this photo
Dr. Francisco Velázquez is familiar with health care leadership, and he will have to draw from his experience as interim Spokane County health officer.
The Spokane Regional Health District board appointed Velázquez to the job at least until its Dec. 3 board meeting. It gives them a month for the board and Velázquez to weigh whether he's a good temporary fit for an agency in flux after the Thursday firing of Dr. Bob Lutz.
Velázquez is a licensed physician in Washington state, but he has been out of the exam room for quite some time. Prior to consulting, he served as the executive director of Life Science Washington for half a year.
But it was from 2012 to 2017 when Velázquez had his most prominent role as the president and chief executive officer of Pathology Associates Medical Laboratories in Spokane.
The company, known as PAML, employed more than 1,600 people and tested medical samples collected in eight states. It generated about $300 million per year in revenue.
Velázquez departed PAML after its owners, Providence Health and Services and Catholic Health Initiatives, two of the nation's largest health care systems, sold the company to LabCorp.
Velázquez also worked at Quest Diagnostics where he managed an institute in California with a multimillion-dollar budget.
Velázquez now works as a consultant and sits on numerous boards of laboratory and diagnostics companies, including InReach Community Dx, IASIS Molecular Sciences and Animated Dynamics. He is also a voting member of the Board of Trustees of Greater Spokane Inc.
Velázquez began his work for the health district on Friday; however, he was not made available for interviews.
Not all board members knew his nomination was coming. Spokane City Council member Betsy Wilkerson told the board she did not know they were going to make the appointment that night.
Spokane County Commissioner Al French, who made the motion to put Velázquez in the role, and Commissioner Mary Kuney noted that finding someone to fill the interim role would not be easy.
"People I talked to and reached out to weren't interested, so trying to find somebody during this week has been difficult," Kuney told board members following the bungled handling and public fallout of Lutz's ouster.
Backup plans that the health district initially suggested for the interim hire fell through. Board of Health Chair Ben Wick said the backup health officer with whom the district sometimes contracts declined an offer, as did a health district employee who was initially agreeable to the idea.
French said Velázquez was not interested in the position long-term.
"Franc was very gracious, and quite frankly part of his willingness to do this was, in his words, 'I'll do what I can to help the community,' " French said.
According to his résumé, Velázquez has a Master of Science in health care management and policy from Harvard University. That's different from a master's degree in public health.
State law requires that a health officer be both a licensed physician and have a master's degree in public health or its equivalent. That "equivalent" is the completion of an Epidemic Intelligence Service program, run by the Centers for Disease Control and Prevention, according to the Washington State Department of Health.
According to state law governing the public health officer position, Velázquez would be considered provisionally qualified for his role as interim health officer and could hold that position for up to three years, as long as he completed an in-service public health orientation program. State law describes this program as either a three-month course from the health secretary or an on-the-job self-training program. Provisionally qualified candidates get to choose which program they want to complete.
It's unclear how long Velázquez will be asked to serve in the interim role, although Health board member and Millwood Mayor Kevin Freeman warned the board Thursday of how long it took to find a health officer in the past.
"I think we need to be extremely willing to rely on interim help and an interim health officer at this time," Freeman said. "If it's the board's desire to do a complete and thorough search, that will take time, and it does take time."
Local journalism is essential.
Give directly to The Spokesman-Review's Northwest Passages community forums series -- which helps to offset the costs of several reporter and editor positions at the newspaper -- by using the easy options below. Gifts processed in this system are not tax deductible, but are predominately used to help meet the local financial requirements needed to receive national matching-grant funds.
Subscribe now to get breaking news alerts in your email inbox
Get breaking news delivered to your inbox as it happens.
---