'We expect them to save lives': On National Dog Day, Fairchild honors its canine heroes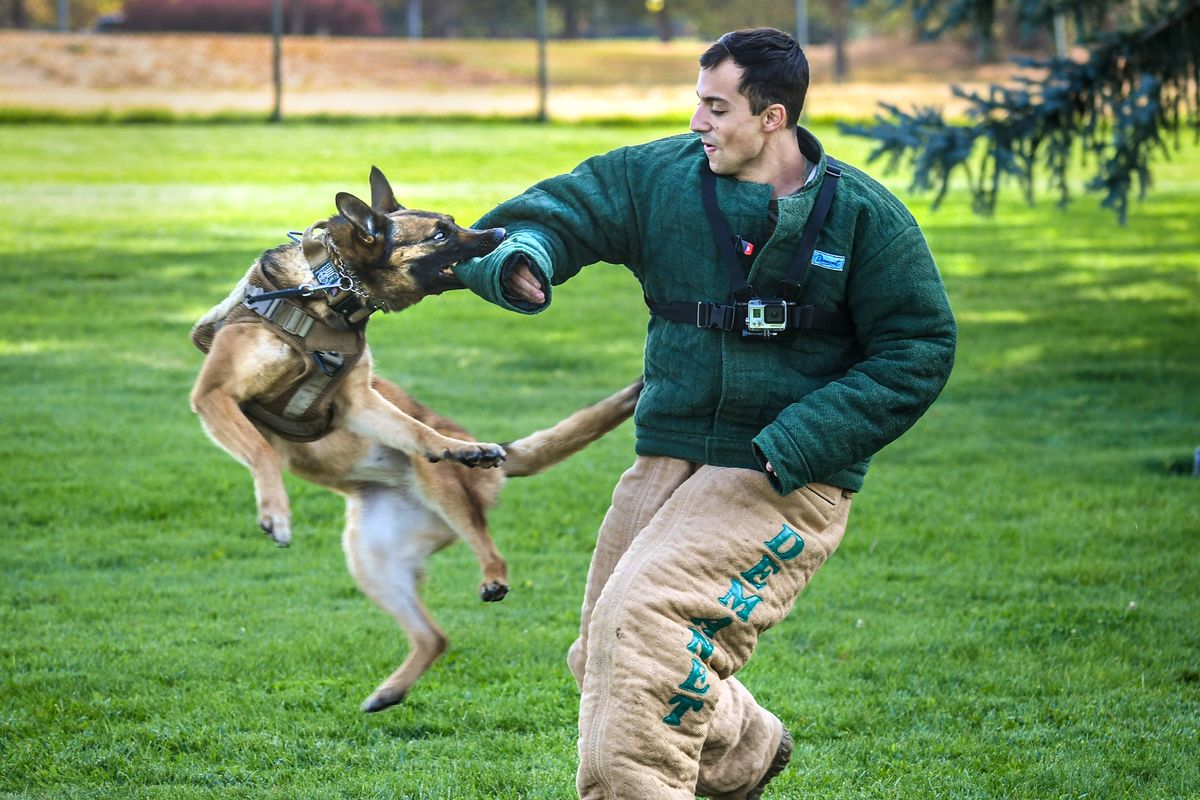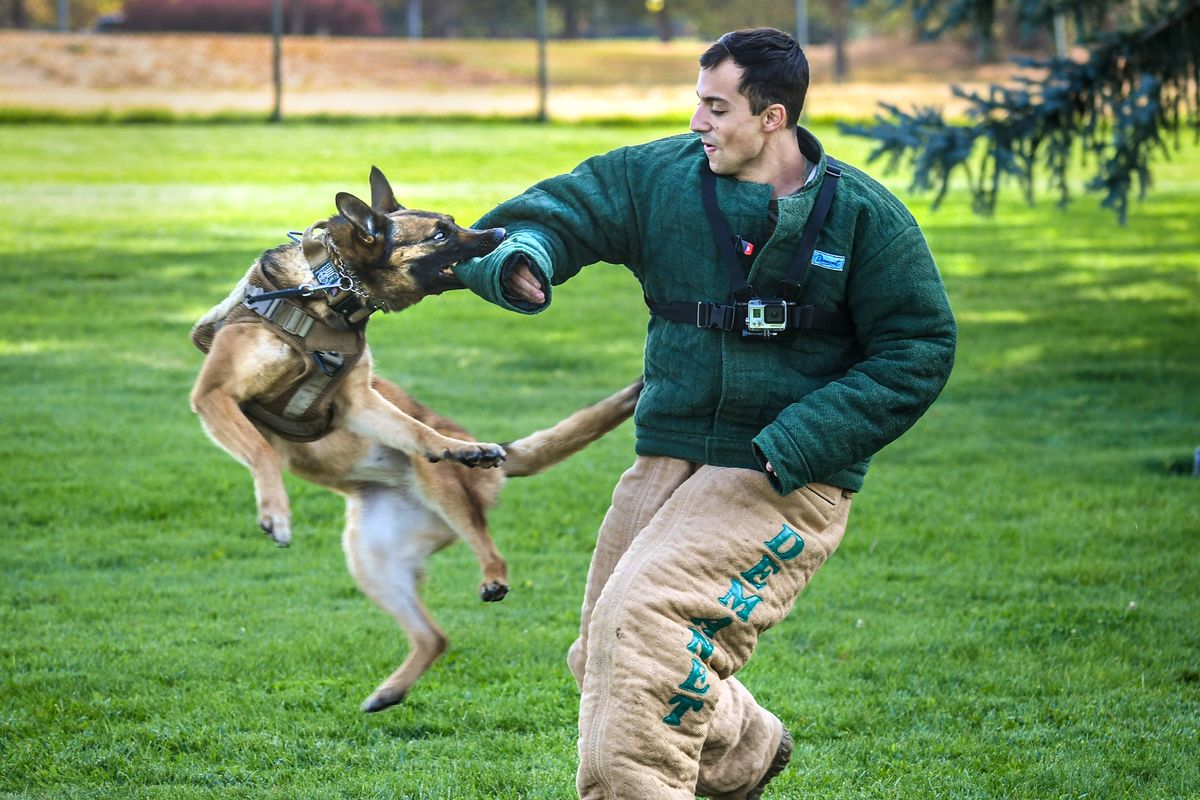 For most people, the typical military dog brings to mind an intimidating German shepherd or a fierce Belgian Malinois – dogs you would not want to tick off.
But head to Fairchild Air Force Base's chapel, and you'll encounter a slightly different kind of military canine: bubbly, small and, above everything, eager to be your friend.
"Eli is a blast; he's a hit with everyone," said Senior Airman Desiree Cober.
Eli, an 18-month-old Australian cattle dog, was one of the more unique military canines to be celebrated at Fairchild Air Force Base on Wednesday, National Dog Day, for their pivotal role in keeping the military humming.
Eli plays a different role than most military dogs, but one that's just as important in keeping troops healthy and safe. An official morale dog, he helps Cober listen to and provide counseling to airmen who may be struggling with their mental health.
With the rigors of military life and many troops being far from home, Cober said mental health can be a prevalent problem at the base. The increased isolation created by the COVID-19 pandemic made it even more of an issue over the past year.
Eli's happy attitude and aptitude for being petted can provide instant relief, and help troops feel more comfortable opening up about what's bothering them.
"It's ridiculously hard," Cober said about troops being away from home and family. "Having something as simple as a dog can be a huge help for getting a conversation started."
Cober said she got the idea from Langley Air Force Base in Virginia, but said Fairchild is one of only a few military bases that have the luxury of a four-legged friend devoted entirely to the wellbeing of troops.
Despite Eli trying to steal the show, the more traditional military dogs also got their time in the spotlight.
Fanni, a Belgian Malinois, showed his ability to engage potentially dangerous targets during patrol stops.
Fanni quickly chased down and bit Staff Sergeant Christopher Maldonado, who was wearing a bite suit, several times after Maldonado was identified as a potential threat as part of a demonstration.
But more impressive than his powerful bite was Fanni's ability to quickly adhere to commands. At one point, Fanni disengaged from his target in mid-air while he was leaping towards Maldonado, right after his handler called him off.
Showing great discipline and controlled aggression could help Fanni and the other five traditional military dogs at the base have an illustrious career similar to previous canines that have come out of Fairchild.
Rosso, a canine Fairchild veteran who recently retired at the ripe age of 11, performed several incredible feats, such as completing ten missions with the U.S. Secret Service, protecting a sitting U.S. president in Japan and being deployed in a Middle East mission against ISIL.
Fanni, Eli and the other military dogs will continue their training and work to become a hero just like Rosso.
"We expect them to save lives," said Sgt. Raymond Dwoznik, kennel master at the base.
Editor's note: This story has been updated to reflect the correct breed of Fanni. Fanni is a Belgian Malinios.
---