News > Idaho
Golf ball-sized hail pummels eastern Spokane County, North Idaho
Aug. 11, 2022 Updated Thu., Aug. 11, 2022 at 9 p.m.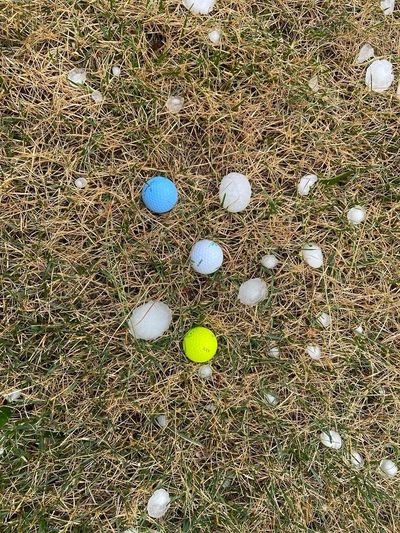 A storm Thursday with golf ball-sized hail and winds of up to 70 mph caused power outages, downed trees and power lines, and broken windows in Eastern Washington and North Idaho, the National Weather Service said.
The storm ripped through places like Rockford, Liberty Lake, Otis Orchards, Hauser and Post Falls, said Ken Daniel, a meteorologist with Spokane's National Weather Service.
"That's where the peak of it occurred," he said.
Hail stone around 1.75 inches in diameter in Otis Orchards and 1.5 inches in Liberty Lake were reported, Daniel said. Hail similar in size to the Otis Orchards pellets fell in Hauser, and residents experienced downed power lines and power outages around Rockford.
Daniel said it seemed most of the damage was a result of the wind gusts and large hail, adding he would not be shocked if a flurry of insurance claims pop up in the coming days.
Strong winds and hail also hit Oakesdale and Colfax and stretched to areas east of Lewiston.
Avista Utilities reported about 650 customers without power between Liberty Lake and Oakesdale as of 8:20 p.m.
Daniel said storms brought brief, heavy rains, resulting in less than 1 inch of precipitation in many areas. Hail was embedded with the rain.
Heavy rain was reported in the Liberty Lake area, as well as in Newman Lake, where sirens could be heard shortly after the downpour.
Daniel said shortly before 8 p.m. the bulk of the storm was winding down.
Chances for less-severe thunderstorms are possible Friday morning before becoming mostly sunny, with a high near 95 in Spokane, according to the National Weather Service. Winds of less than 10 mph are expected in the afternoon.
A 20% chance of showers and thunderstorms is predicted late Friday night into Saturday morning. High temperatures will hover around 90 this weekend with lows around 57, according to the weather service.
Local journalism is essential.
Give directly to The Spokesman-Review's Northwest Passages community forums series -- which helps to offset the costs of several reporter and editor positions at the newspaper -- by using the easy options below. Gifts processed in this system are not tax deductible, but are predominately used to help meet the local financial requirements needed to receive national matching-grant funds.
Subscribe now to get breaking news alerts in your email inbox
Get breaking news delivered to your inbox as it happens.
---