McMorris Rodgers calls for VA to scrap troubled computer system tied to harming Inland Northwest veterans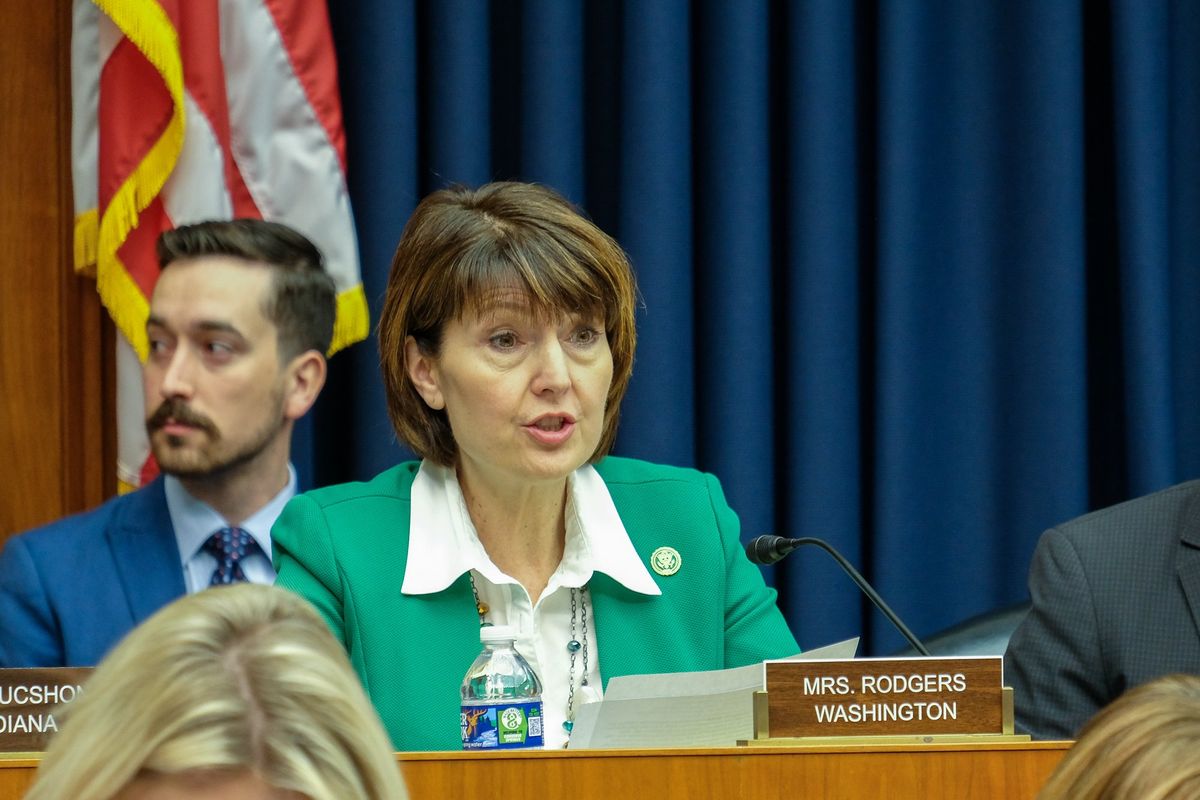 WASHINGTON – In a move that could impact veterans across the Northwest, Rep. Cathy McMorris Rodgers on Tuesday called for the Department of Veterans Affairs to scrap a troubled computer system that has been linked to delayed care and patient harm since the VA started testing it in Spokane in 2020.
The nationwide rollout of the system, developed by Oracle Cerner under a $10 billion contract signed by the Trump administration in 2018, has been delayed multiple times due to problems that emerged soon after its launch at Spokane's Mann-Grandstaff VA Medical Center and its affiliated clinics in Coeur d'Alene, Wenatchee, Sandpoint and Libby, Montana. Despite reports of those problems in The Spokesman-Review and by government watchdog agencies, the VA launched the system last year at additional clinics and hospitals in the Inland Northwest, southern Oregon and central Ohio.
"The Oracle Cerner electronic health record system has been a complete failure," McMorris Rodgers said in a statement. "It has caused serious harm to patients, devastated morale amongst employees and providers, and created a crisis of confidence for veterans."
The Spokane Republican's announcement makes her just the third lawmaker – and the first one who represents an area affected by the system – to call for its termination. Her office confirmed she will back a bill introduced in January by Rep. Matt Rosendale, a Montana Republican who leads a subcommittee overseeing the VA system's rollout, that would end the project. An independent cost estimate commissioned by the VA in October projected the full deployment to cost roughly $33 billion over 13 years.
"I have long supported the goal of modernizing our health record system to better care for our nation's heroes," McMorris Rodgers said. "Unfortunately, despite billions of dollars and every possible opportunity for improvement, it's become abundantly clear that there is no coming back from the mess the Department of Veterans Affairs has made with this deeply broken system. It's time to pull the plug. We need to go back to a system that works immediately and deliver on our promise to give veterans in Eastern Washington the best care our country has to offer."
In the two-and-a-half years since the Oracle Cerner system launched in Eastern Washington, North Idaho and a sliver of western Montana, lawmakers representing the region in the House and Senate have criticized the system's flaws while stopping short of calling for the VA to scrap it.
Sen. Patty Murray of Washington, who chairs the powerful Senate Appropriations Committee, has introduced a bill aimed at fixing the system along with her fellow Democratic senators, including Jon Tester of Montana, who chairs the Senate VA Committee. On Thursday, a bipartisan group of House lawmakers introduced that same bill.
On Friday, the VA indefinitely postponed the system's launch at any other facilities but said it would remain in use at the five hospitals where it has already been deployed – in Spokane; Walla Walla; Roseburg and White City, Oregon; and Columbus, Ohio – along with the affiliated clinics surrounding each hospital. Those facilities serve a total of about 200,000 veterans, according to the VA.
VA leaders have said reverting to the electronic health record system used by the rest of the nation's roughly 1,300 VA facilities, known as VistA, would be prohibitively difficult. On a call with reporters on Tuesday, Veterans Health Administration chief Shereef Elnahal said the Oracle Cerner system isn't properly configured, but he said continuing to use VistA is not an option.
"We need a new EHR," Elnahal said, using the acronym for an electronic health record system. "That's a fact that will not change, regardless of how this initiative is going."
VA leaders and Oracle Cerner executives have promised that the sites currently affected by the troubled system will receive extra support during the "reset" period announced Friday, but Elnahal told reporters Tuesday he couldn't say what form that help would take or how soon it would arrive.
Meanwhile, the new system's problems continue. Just after 11 a.m. Tuesday, employees at Mann-Grandstaff received an email – obtained by The Spokesman-Review – reporting a "significant downtime/degradation" in the system. The email directed staff to use their "downtime contingency plan," which typically means documenting critical patient information on paper before entering that data into the system when it becomes available.
---