Choose Washington's most beautiful funeral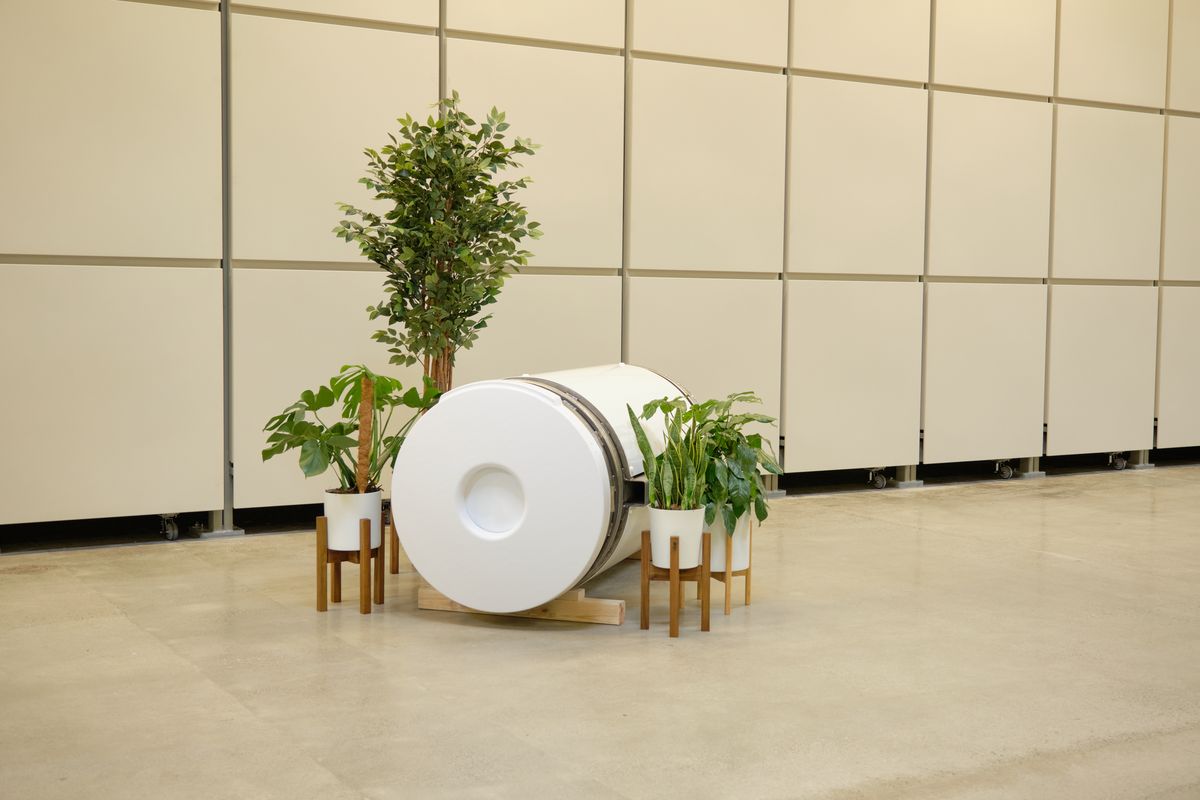 For many people, funeral planning means simply choosing between burial or cremation. With new appealing alternatives to traditional funeral options, end-of-life planning can now be a far more inspiring, comforting and authentic process.
One new funeral option is human composting, a process which is better for the environment and beautiful to nature lovers, and which allows for a return to nature after death. For many, human composting feels like the right choice, whether because of a desire to protect the planet for future generations or because of the simple beauty of the idea of returning to the earth.
In a time when we increasingly consider the environmental impact of our daily lives and try to make decisions that feel true to our values, it makes sense to consider our end-of-life plans and after-life impact in the same manner.
A greener afterlife
Human composting is a net carbon neutral process, which not only avoids the environmental harm of traditional processes, but also has an actively positive impact on the planet.
The process itself works by gently transforming a body into healthy, nutrient-rich soil over a period of 45 days. The body is laid in a special purpose vessel with organic materials such as woodchip, wildflowers and mulch, and conditions of the natural world are recreated. The end result is an approximate cubic-yard of healthy soil, which can then be used both for memorialization and conservation purposes.
Soil plays an important role in keeping ecosystems healthy. The soil produced by the human composting process is healthy and rich in nutrients, making it perfect for conservation projects. At human composting provider Earth Funeral, families choose how much soil they would like returned - for scattering or planting - and the remainder is used for reforestation projects on the Olympic Peninsula. Those who choose human composting choose to become part of this peaceful corner of natural beauty for eternity, at one with nature.
Taking place in state-of-the-art facilities, and with a beautiful resting place in the form of the Olympic Peninsula, Earth's human composting is a serene and dignified process that returns the goodness of our bodies to our planet.
Peace of mind
When it comes to end of life arrangements, planning ahead can be hugely beneficial, especially for those who are concerned whether their plans will be environmentally friendly and true to their values. Many of Earth's customers with prepaid plans talk about the comfort they feel from knowing that their wishes will be fulfilled and that they will be laid to rest among the Washington nature that they know and love.
Prepaid funeral plans can also relieve family and friends of any future financial or administrative burden, bringing further reassurance and peace of mind. Locking in today's prices with a prepaid plan can be a wise investment, with funerals almost doubling in cost over the past decade.
Return to nature with Earth
Earth Funeral's mission is to offer the most environmentally friendly funeral option, and provide the easiest way to make and manage arrangements. With online arrangements possible in under 15 minutes, achieving peace of mind is straightforward.
The Earth team, made up of funeral professionals, scientists and engineers, operates the most advanced human composting facility in the world, which houses proprietary vessel technology. Calm and serene, the setting reflects the tranquility and beauty of the process.
An Earth package represents a green and beautiful final act, and is the most meaningful option for many of those for whom traditional options don't resonate. 
You can learn more about the human composting process on the Earth website, where you can also get an instant online quote, or by talking to the Earth care team on (877) 327-4109.
---