Good morning and welcome to a new year.
But before we jet into 2023, let's take a moment and look at all that happened in 2022 here at the S-R, where we published more than 400 outdoor-related stories. That makes it hard to keep them all straight.
Still, it's important to look back and remember the events – big and small – that occurred. So sit back and review the year, before jumping into the next.
January
The year started with a local ski patroller going to the Beijing Olympics. Meanwhile, another area patroller had his visa revoked, possibly because he was a veteran. That news was followed by a state wildlife manager being accused of illegally killing an animal in Ferry County in northeast Washington. The court documents were made available to The S-R by an organization with the stated mission of reforming the state's wildlife agency. Meanwhile, an argument was made by Northwest Sportsman, a Washington-based hunting and fishing publication, that the term "poacher" should not be used for people who self-report after realizing they broke the law.
At the end of the month, Washington Gov. Jay Inslee appointed three new members to the Washington Fish and Wildlife Commission, including two people from the eastern side of the Cascades.
February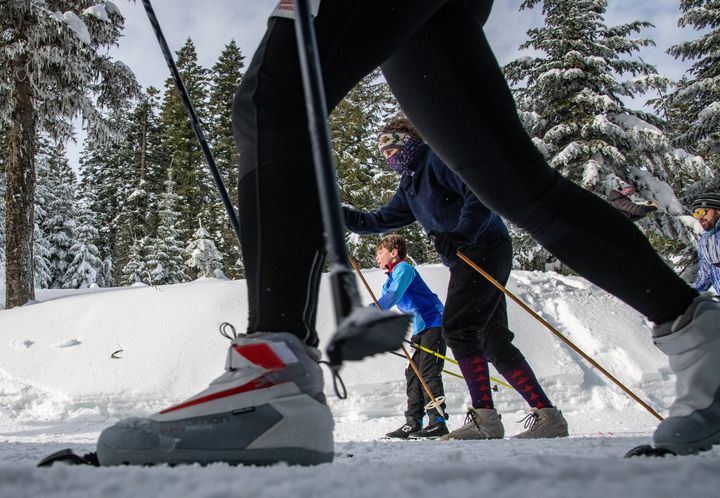 February started with some bad news when Washington State permanently closed access to parts of Palouse Falls, citing safety concerns.
That was followed by a not uncommon, but still depressing incident in which an ignorant good Samaritan killed two North Idaho moose by feeding them. Ungulates, such as moose, have evolved to eat different types of food at different times of year. During the summer, they are able to metabolize nutrient-rich food. During winter, however, their bodies are adapted to get by on fewer calories and their stomachs can't process carbohydrates well. When moose and other ungulates browse in the winters, they're mostly just filling their stomachs with woody material that has almost no nutritional value.
But it wasn't all bad news. Spokane's beloved Langlauf returned after a forced COVID-19 break with a bang when late entries brought the region's premier cross-country skiing race up to participation levels similar to before the pandemic.
Gray wolves throughout much of the United States, including the western two-thirds of Washington, were ordered back on the federal endangered species list in February. The majority of Washington's 180 or so wolves, however, won't be impacted by the change in status.
Meanwhile, winter backcountry recreation continued to grow, prompting the Idaho Panhandle Avalanche Center to hire a full-time director and contemplate daily avalanche forecasts.
The Washington Department of Fish and Wildlife drafted a recreation plan for the 1 million or so acres the department manages in response to a decadeslong increase in use. The draft shows the high-wire balancing act state wildlife managers attempt in a populous and politically diverse state like Washington.
March
Unabated good news as the Colville Tribe released nine lynx into Washington's Kettle Range, the first in a yearslong effort aiming at creating a self-sustaining lynx population and restoring a cultural and ecologically important species to its native habitat. As one tribal member put it: "It's a missing piece of who we are. And it's connected to the landscape. … Every little bit counts. Every little bit has meaning."
April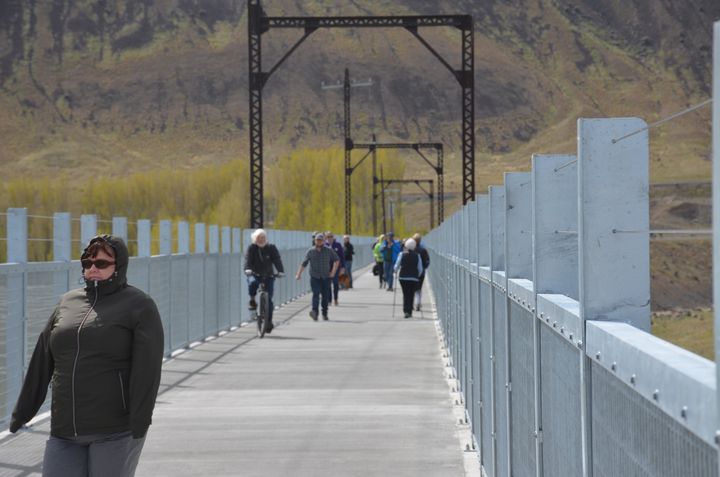 The state released its annual wolf count (for 2021), finding that there were a minimum of 206 wolves and 33 packs in Washington state in 2021. That represented a 16% increase from the year prior, although the real year-over-year increase is likely smaller as the Colville Confederated Tribes did not survey wolves in 2019 or 2020. The tribes did survey wolves in 2021.
Meanwhile, a long-neglected bridge over the Columbia River opened near Vantage, Washington. connecting key sections of the cross-state Palouse-to-Cascades Trail.
May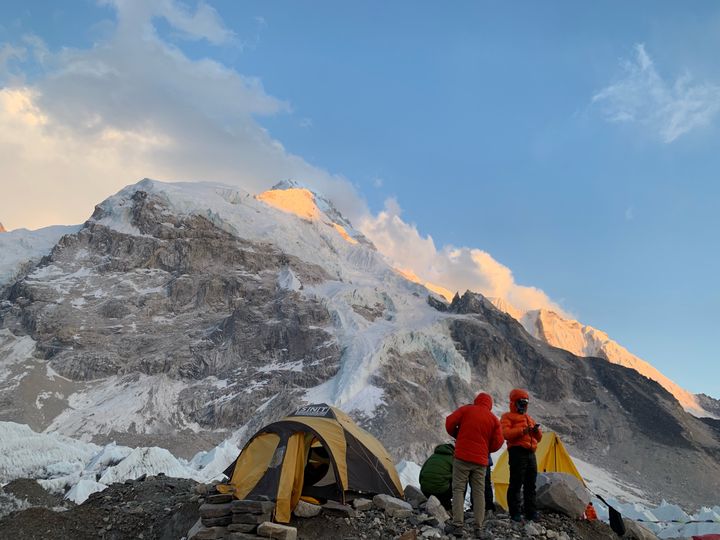 It was an unusually wet spring, setting up for some epic flower blooms (keep reading), but the rainy weather didn't keep local clubs from hosting numerous events. One example? Reel Rock, a climbing film festival, returned to Spokane following a two-year break. The event highlighted the ongoing work the Bower Climbing Coalition is doing for Spokane-area climbing.
Speaking of climbing, a former Spokane resident summited Mount Everest earlier in this month as part of the first all-Black climbing team.
June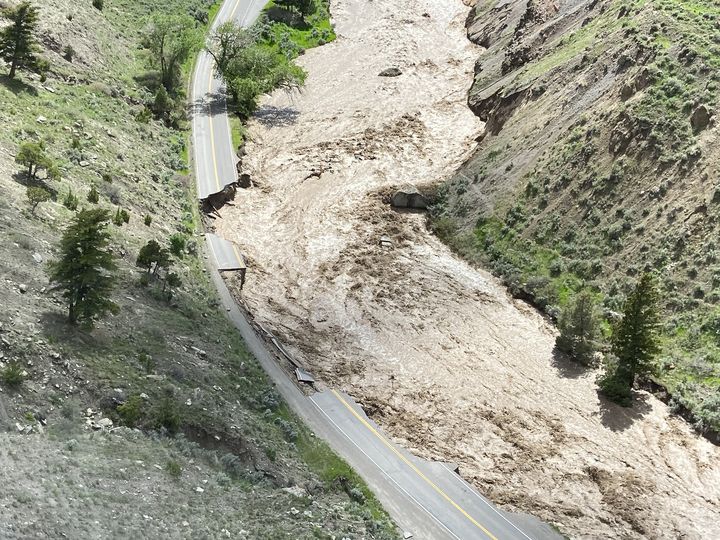 Things started out violently when a cougar attacked on 9-year-old near Fruitland, Washington. That attacked reignited long-simmering public-safety fears in northeast Washington and prompted some to ask if we have too many big cats.
Remember all that rain we mentioned before? Biologists predicted the unusually cold and wet spring, one in which 4.97 inches of rain fell between April 1 and June 15, may have been a boon for deer and elk. For ground-nesting birds, including imperiled sage-grouse, the weather was a mixed bag, said Michael Atamian, the district biologist for the Washington Department of Fish and Wildlife.
Washington redoubled its efforts at detecting chronic wasting disease, as more cases popped up in Idaho.
Massive flooding in Yellowstone National Park forced the park to close on its 100th anniversary. Dramatic video showed washed out roads and swollen rivers.
July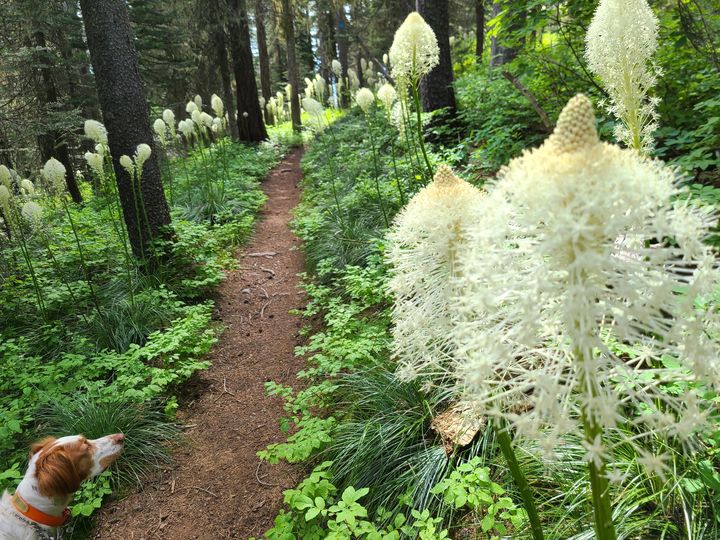 Spokatopia, one of the region's largest outdoor sporting festivals, returned for the first time since 2019 to Sekani Park and Boulder Beach.
State wildlife officials opted to not implement wolf-livestock rules two years after Gov. Jay Inslee asked state wildlife managers to reduce the number of wolves killed.
Remember all that rain? It paid off handsomely in June with an early-summer megabloom of beargrass on the upper half of Mount Spokane State Park and throughout much of high mountain areas of northeastern Washington and North Idaho.
Speaking of water, what happens when a hydrologist watches "Into The Wild," a movie based on the eponymous nonfiction book about the life and death of an iconoclast adventurer? He wonders, what was happening – hydrologically speaking – that led to the adventurer's death.
In other findings from studies, while the majority of Washingtonians support legal hunting more people than ever just don't care, one way or the other, according to a survey commissioned by WDFW.
None of which bothered a Liberty Lake nurse who swam the length of Lake Coeur d'Alene in under 17 hours. That's a first, as far as anyone knows.
August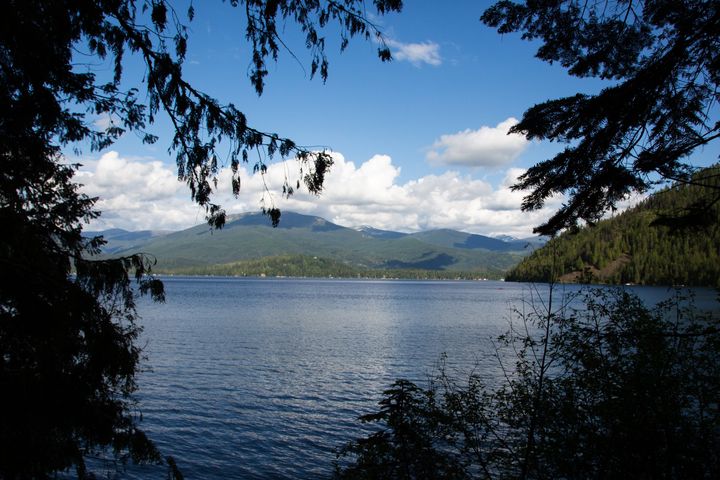 Spokane is growing, so to is its guidebook offerings. The newest addition? A new climbing guidebook highlighting the region's best boulders. Speaking of guidebooks, former S-R outdoors editor Rich Landers regaled us with tales from his packrafting adventure in British Columbia, notable lines?
"Tough as they are, packrafts are no match for a bear, I thought minutes later, soaking up the exhilaration of watching the aircraft leave us to our own resources. Food cannisters would be stored at cooking areas away from the rafts and tents."
A proposal to shunt cold water from the depths of Priest Lake has met opposition from concerned property owners, prompting more discussion about how to cool the overheated Priest River. Also, local man Brandon Palaniuk was named the 2022 Progressive Insurance Bassmaster Angler of the Year, adding another trophy to his mantle.
September
A study confirmed what many suspected: Animal crossing structures over and under roads are good for the environment, good for safety and good for our collective wallet. Those were the findings from a Washington State University economic analysis published in the Transportation Research Record.
Climate change is a tough topic to pin down. The science is complicated and the impacts aren't always linear. But it's having undeniable impacts on the Pacific Crest Trail, changing how thru-hikers approach the famous trek.
Nathan Longhurst, a Spokane resident, recently completed an outdoor odyssey that saw him become the first person to climb all 247 mountains in the Sierra Peaks Section list. He did so in 138 days, covering 1,800 miles and ascending 700,000 feet.
Meanwhile, in the high country around Spokane, huckleberries, the coveted mountain fruit, were difficult to find across much of North Idaho and Eastern Washington (although I found an amazing spot, one I won't divulge).
October
The month started with state wildlife officials determining that the six wolves found dead in Stevens County in February had been poisoned, rumors of that poisoning had been swirling for months.
Speaking of wolves, Idaho's overall wolf population remained stable despite liberalized hunting and trapping laws that went into effect in 2021. That was Idaho Department of Fish and Game Director Ed Schriever's message to Gem State lawmakers early in the month.
The steelhead fishing season on much of the Clearwater River switched to catch-and-release status in October, a 180-degree pivot from its longtime structure and one that could pay dividends to anglers who like to keep fish and those who prefer to let them go.
Nationally, a pair of fishermen at the center of a cheating scandal that rocked the world of sport fishing in September were indicted on multiple felonies, accused of stuffing their catch with metal weights at an Ohio tournament in an attempt to win tens of thousands of dollars in prize money.
Closer to home, after Fishtrap changed where recreational shooters could shoot, many recreational shooters felt left out in the cold. Managers argued they're just trying to address multiple user groups with safety concerns.
Speaking of balancing multiple user groups, WDFW commissioners visited Colville, dubbed the "center of wolf recovery" by Rep. Joel Kretz. Meeting attendees told the commissioners that an increase in predators has stoked public safety concerns, decimated deer and elk populations and broken trust.
November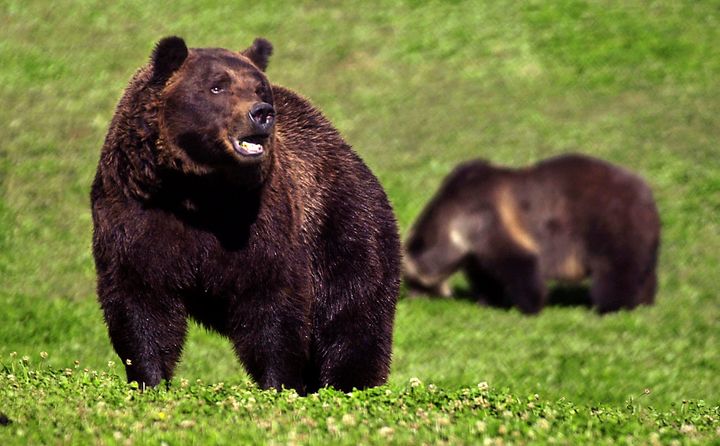 Spokane hosted more than 1,000 members of the Wildlife Society. It was a week jam-packed with interesting research and presentations. TWS received flak from some in the hunting community following inclusion of two advocacy groups focused on reforming state wildlife management. That highlights ongoing tension in wildlife management about how wildlife should be managed.
Also in November, a stop-and-go federal process to bring grizzly bears into Washington's rugged North Cascades restarted. Unlike previous efforts, however, the federal government is considering a separate designation that would provide more flexibility when it comes to managing individual bears. We'll see what happens.
What we know won't happen (at least not any time soon)? Recreational hunting of spring bears. The WDFW commission voted 5-4 to "not approve recreational hunting of black bears in the spring," ending a long and bitter fight.
Over in Idaho there was some good news – but also plenty of bad – when the National Academy of Sciences published a report finding that while Lake Coeur d'Alene remains deeply polluted – the legacy of a century of silver and gold mining – a broad review of lake-health data showed decreases in toxins entering the North Idaho lake.
Remember the Pandemic Bump? It's still happening. Pandemic data on outdoor use in Washington continued to roll in, including this finding: The number of overnight stays at Washington state parks in 2021 totaled around 812,000, up by nearly 114,000, or 16%, from 2019, before the pandemic.
Looking ahead, the upcoming vacancies on the WDFW commission had two opposing coalitions jockeying for influence.
And in a sign of the future, all-terrain wheelchairs began appearing in national parks.
December
In a momentous announcement, Mount Rainier documented its first moose. It was also the first moose sighting in southwest Washington, the National Park Service said.
Nonresident hunters going in for an Idaho tag were furious after high demand, a slow website and sytem crashes led to many losing out on a chance to hunt the gem state. Some compared it to the debacle in November when Ticketmaster struggled to meet demand for tickets to Taylor Swift's latest tour.
In bittersweet news, f.spokesman.com/stories/2022/dec/11/four-years-after-spokane-doctor-dies-skiing-in-arg" target="_blank">our years after Spokane's Dr. Jim Joy died skiing in Argentina, his skiing partner finished the trip in his honor.
On the Idaho-Montana border, Loukout Pass opened its long-planned lift, which goes up Eagle Peak.
And 2022 ended on an ecological bright note, with the number of bighorn sheep in Idaho's Hells Canyon region continuing to grow, despite the fact that for decades the herd was stagnant, at best. As Lewiston reporter Eric Barker wrote, "The canyon, with about 1,200 bighorns, is far from overpopulated, and wild sheep have plenty of room to expand. But things are different now. Most of the herds are growing. Some have doubled or tripled in size. How high can they go?"
Tune in next year to find out.
Local journalism is essential.
Give directly to The Spokesman-Review's Northwest Passages community forums series -- which helps to offset the costs of several reporter and editor positions at the newspaper -- by using the easy options below. Gifts processed in this system are not tax deductible, but are predominately used to help meet the local financial requirements needed to receive national matching-grant funds.
Subscribe to the sports newsletter
Get the day's top sports headlines and breaking news delivered to your inbox by subscribing here.
---