Providence Spokane Cardiology conducts research on surgery for life-threatening heart condition aortic stenosis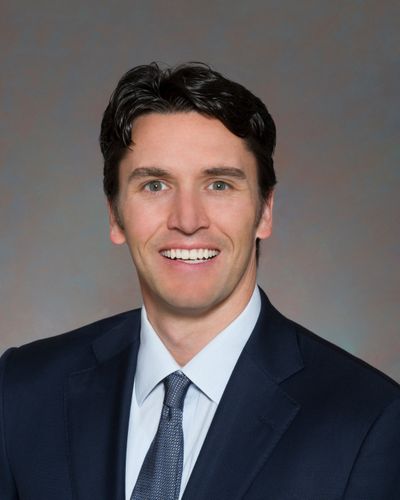 Ongoing medical research at Providence Spokane Cardiology could be the key to expanding access to lifesaving cardiac surgery to 2 million people worldwide at risk of critical heart failure.
The Providence cardiovascular center is one of a hundred medical providers participating in a global study on those suffering with moderate, symptomatic aortic stenosis, a progressive disease ending in heart failure if there is no surgical intervention.
Called "EXPAND TAVR II," the study is being conducted by medical device company Medtronic.
Approximately 650 patients will participate in the study globally, including in Spokane. The Spokane portion of the study will have about 20 patients and be overseen by Providence Spokane Cardiology interventional cardiologist Dr. Brydan Curtis.
"Making sure that we have a center here in Eastern Washington that provides some of this cutting edge research and procedures that potentially are lifesaving and life-altering for the better – those are things that Providence is wanting to get back into and really push," Curtis said in an interview.
"So striving to do some of these research studies, like this EXPAND II trial, and some of the things that we have coming down the stream are going to open up our availability to improve quality of life for a lot of our cardiac patients," he continued.
Patients currently wait for years until symptoms become critical and a lifesaving intervention is required. If the research finds surgery can be done much earlier in the disease's progression, as many as 20 to 40 seniors in the Inland Northwest can find quicker relief for the heart condition each year, according to Curtis.
Aortic stenosis is a condition in which excess calcium builds up on an aortic valve in between an individual's heart and the rest of their body. Over time, it builds up to the point where it is difficult for the valve to open and close to let blood flow.
Without surgical intervention, symptoms advance from fatigue and shortness of breath to heart failure and eventually death.
No cure exists for aortic stenosis, a progressive disease, but the calcium builds up very slowly. For someone who is at the beginning stages of the disease, it will take 20 years to reach a severe level where critical heart failure becomes likely. The condition is typically not diagnosed until the patient has had it for many years because symptoms are not immediately apparent.
Until recently the only treatment option for aortic stenosis has been open-heart surgery and replacement of the defective heart valve. But this option comes with the risk of serious surgical complications and three months of recovery.
The surgery will also not stop the disease, but the valve replacement is likely to lose its effectiveness before the calcium can build up to its previous levels. According to Curtis, the surgery relieves symptoms for a time and gives the patient a life expectancy between 10 and 15 years longer.
In the past decade a new procedure was developed to inject a needle through the skin into an artery, move through the bloodstream to the heart and place a stint on the affected valve.
This transcatheter aortic valve replacement (TAVR) procedure has similar surgical outcomes with less risk of complications. It only takes an hour to perform and has about a week of recovery.
Complication risks include a 2% risk of stroke, a 3% risk of a bleeding complication and a 1% risk of a major adverse event that requires corrective open-heart surgery.
But up until now, both surgical options have only been done on patients who have severe aortic stenosis and are at "extreme risk" of heart failure. The study being conducted through Sacred Heart will determine if patients with fewer, more moderate symptoms of the disease could benefit from the less-invasive TAVR surgery.
These moderate cases of aortic stenosis will eventually progress to severe forms of the disease – it is only a matter of doing the surgery one or two years before they would be done otherwise.
"Will putting a TAVR valve in sooner than we normally would help modify and improve their outcomes where they don't go into heart failure and they do better long term?" Curtis asked. "And so that's what this study is going to try to help us answer – will we improve people's outcomes by doing a procedure slightly earlier than we normally would?"
The Spokane portion of the global study will enroll approximately 20 patients with moderate aortic stenosis to undergo the TAVR procedure. These volunteers must be older than 65 and have symptoms of the disease.
"We don't want to treat everybody with moderate aortic stenosis because we can get another couple years out of their valve if they're not having symptoms," Curtis said. "So we're looking for patients that have moderate aortic stenosis with symptoms, such as heart failure, and specifically heart failure to see if we can improve those symptoms and decrease their risk of heart failure down the road."
Patients younger than 65 are not recommended to undergo the surgery because the valve fix would likely not last for the rest of their lives.
Participants do not need to be a current or past Providence patient. Those interested in participating can learn more by calling (509) 474-4345.
---