Mount Rainier search continues for acclaimed Spokane climber Dawes Eddy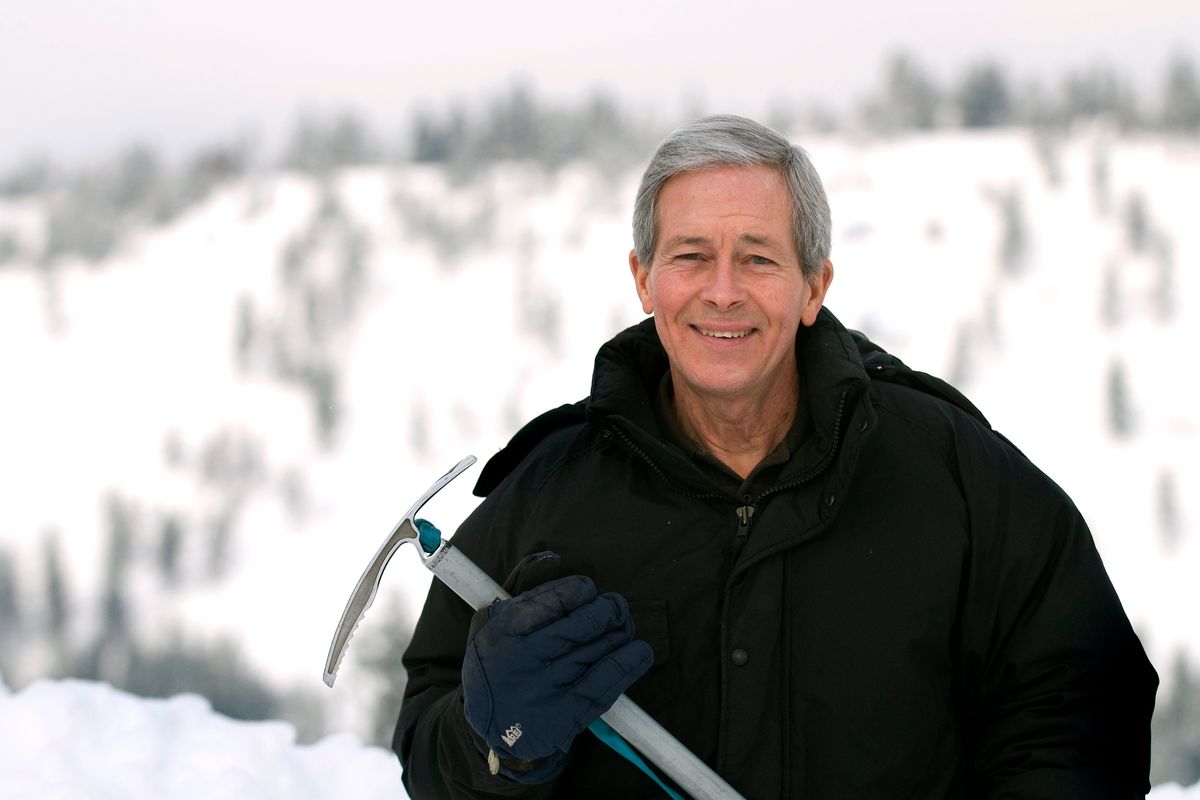 A search continued Monday for longtime Spokane mountain climber Dawes Eddy, 80, who was reported missing Thursday during another solo climb of the 14,410-foot Mount Rainier.
Eddy, who once held the record as the oldest person to summit Mount Everest, left May 30 to ascend via the Ingraham Direct route and told park officials he planned to return the next day.
An experienced climber, he'd also reported ahead of his departure to park rangers that this trip marked his 50th ascent of Mount Rainier.
"Starting on Thursday, June 1, the park initiated a search using both ground and aerial resources," Terry Wildy, a Mount Rainier National Park ranger, said Monday. Wildy said the search is ongoing and that weather conditions are favorable.
"We're looking along Mr. Eddy's planned route and any adjacent zones, which is pretty typical when we get into a missing climber situation, and as of this morning, Mr. Eddy has not been located."
Wildy said she had no reports on whether Eddy made any attempts to contact his family or officials during his climb.
In 2009, Eddy gained brief worldwide fame when he became the oldest American to climb Mount Everest. Eddy then was 66 and held the title for two days before a 67-year-old Californian claimed it.
More than once, Eddy has done the Grand Canyon Rim to Rim to Rim. In 2015 and at age 72, he set out with a daypack for a solo hike from the Grand Canyon's South Rim to the North Rim – and back. The 42-mile trek via the Kaibab trails has a gain of 10,600 feet of elevation, coupled with an equally grueling elevation loss.
He's climbed other peaks and regularly exercises to stay in shape.
Wildy said there were some foggy conditions on May 31 but otherwise the weather was fairly good.
" The winds picked up yesterday," she said, "but the visibility has been very good for searches."
This is a busy time of year for climbers to the summit, and they come prepared to expect ice and snow, Wildy said.
In several articles in The Spokesman-Review, Eddy has talked about his enjoyment of exercise and mountain climbing, along with rewriting the physical limitations of growing older.
In 2013, he attempted another climb of Mount Everest at age 70, when he reported feeling as strong and healthy as he did for the prior trip. However, his aerobic capacity never got up to speed, he said. He reached about 23,700 feet, higher than the tallest peak on all other continents, when he and his guide decided to turn back.
His wife had convinced him to give up the world's highest mountains, a 2015 article said, but the retiree didn't cut back from being regularly active.
On a December trip to Anza Borrego Desert State Park in southern California, Eddy went on an early morning hike and didn't return as expected that day after climbing the San Ysidro Mountain East Peak.
There was a brief search and rescue operation overnight and into early the next morning, but Eddy was spotted heading back to a campground just after 9 a.m.
He told rescue crews he was unable to finish that hike on time, so he hunkered down for the night and used his survival skills to stay warm.
Eddy was the focus of a high-altitude health research project in 2009 on whether altitude is harder on aging bodies. A group of scientists, physicians, psychologists and athletic consultants worked with Eddy to test theories about potential muscle mass loss, effect on executive skills and other factors.
He also spent months undergoing a battery of tests to establish his health and fitness before and after his trip to Nepal in 2009.
---