A&E > Entertainment
Christian contemporary hitmaker Jeremy Camp is also a mentor during Winter Jam
March 23, 2023 Updated Thu., March 23, 2023 at 2:49 p.m.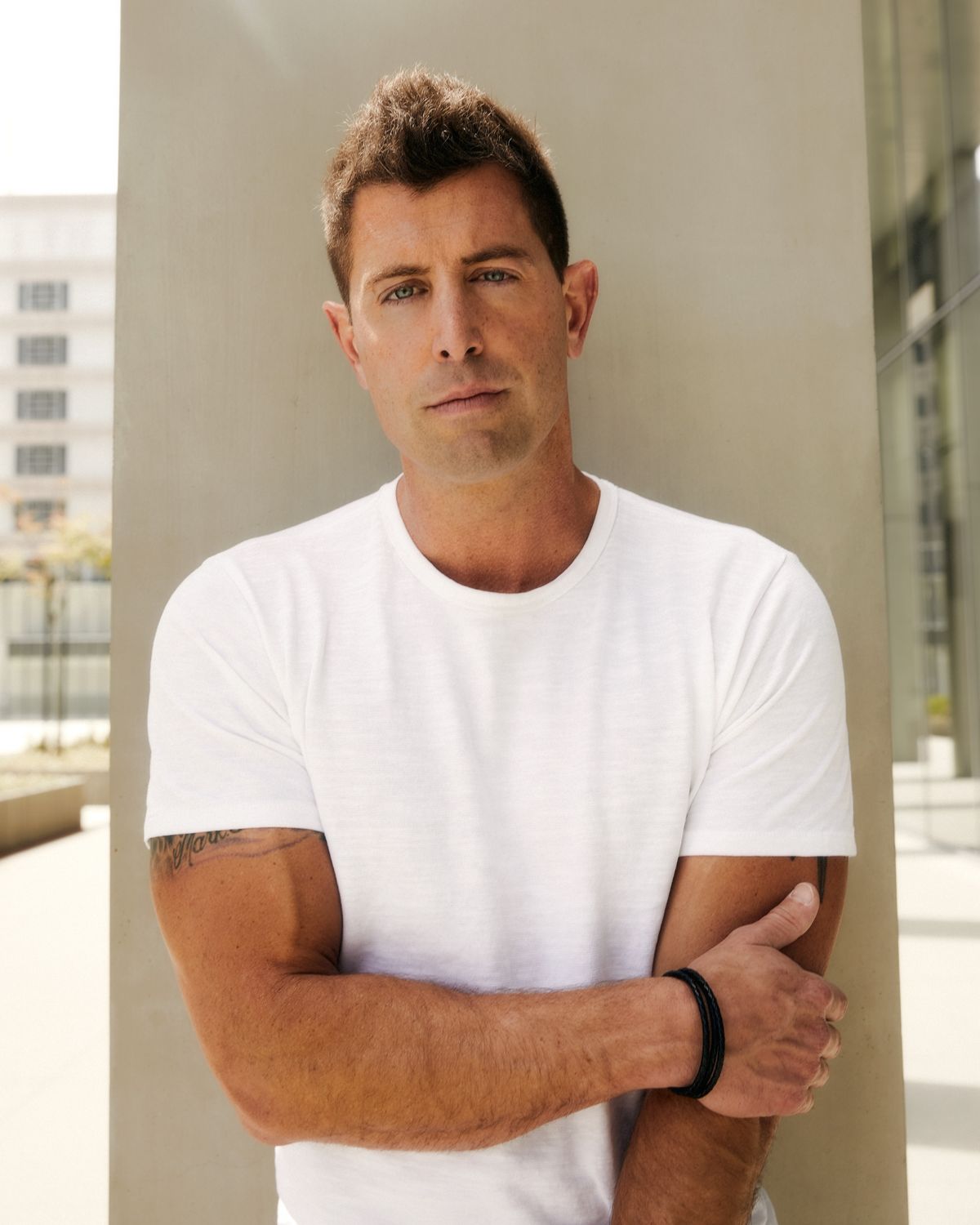 Jeremy Camp is one of the Christian music acts featured on this year's Winter Jam tour, which comes to the Spokane Arena on Sunday. (Courtesy photo)
The lack of time is the only downside for Jeremy Camp's return to Spokane. Since Camp, who will perform Sunday at the Spokane Arena, is headlining the annual Winter Jam tour, which features seven recording artists, his set is shorter than usual.
"I'm not going to be out as long as I am when I come into Spokane and perform at the theater but that's the way it goes," Camp said. "I wish I was performing longer during this show but there is an upside."
The veteran contemporary Christian recording artist is adept at finding the silver lining. "The positive for me and the audience is that they get to see so many great performers," Camp said while calling from Birmingham. "It's such an eclectic show. If you don't like my music, you can see Andy Mineo since it's rap or Disciple because they rock hard. I like watching them all since they each bring something different to the table."
Camp, 45, with a staggering 40 number one contemporary Christian hits, has changed it up with his latest album, "When You Speak," released in 2021. Camp has experimented with electro-pop, which is a new wrinkle. However, his message, how Jesus can change lives, remains the same.
The catchy initial single, "Anxious Heart," which deals with anxiety, is the most hard hitting song from "When You Speak." The tune was inspired by how Camp felt after his first wife, Melissa Lynn Henning-Camp, died from cancer in 2001.
"I wanted to share a personal story through 'Anxious Heart,' " Camp said. "I remember what it was like after my wife passed away and everything that I felt. The anxiety was so painful. There is such a stigma with anxiety. Some people think if you battle anxiety that you're a weak Christian. I love Jesus but I had some trust issues back then."
The prolific Grammy nominee bounced back. Camp remarried and is the father of three children, Bella, 18, Arie, 17 and Egan, 11.
"I love being a parent and I'm so proud of my children," Camp said."My oldest daughter is writing songs. I encourage my children to be the best they can be and I offer advice whenever they need it."
The laid back singer-songwriter is also a father figure on the Winter Jam tour since he's the elder statesman who has experienced a great deal in the world of contemporary Christian music.
"I'm the veteran of this group of recording artists," Camp said. "With that, it's my responsibility to share what I've gone through on the road, in the studio and in life. I'm proud to be in the mentor phase of my career. I love music. I love spirituality. I have plenty to share during these big tours, which I don't do very often. But when I do these tours, I like to make an impact on the younger recording artists. I enjoy engaging the audience and spreading the word of the gospel every night."
It's been nearly a quarter century since the release of Camp's debut album, "Burden Me," in 2000. "I give thanks every day for having such a career," Camp said. "I owe it all to the Lord. I don't mean to get hyperspiritual on you but I always move forward with the Lord. I just keep pushing forward. It blows me away where I am but I'm directed by God's hand. I've enjoyed so much success and I have a wonderful family. But there have been difficult times and the Lord has always been there for me."
"I Still Believe," a film about Camp and his first wife's relationship, was released in 2020. The Christian romantic drama stars KJ Apa as Camp and also features Gary Sinise and Shania Twain, who play Camp's parents.
"I couldn't believe how great KJ was playing me," Camp said. "It's weird seeing yourself on the screen but everyone did a great job covering that part of my life, which was so difficult."
After Melissa Lynn Henning-Camp was diagnosed with ovarian cancer, she had a hysterectomy. "It was a devastating time," Camp said. "To have her go through all of that and then lose her to cancer was just heartbreaking."
Camp turned to music and wrote the moving song "I Still Believe" after his wife died. "You have to keep moving in life," Camp said.
The six-time Dove award winner, who is working on his 14th album, has much more to accomplish since he's only at mid-life.
"I want to do so much," Camp said. "I'm so inspired right now. I'm also enjoying the moment. We're winding down the tour. I'm going to miss it."
The final Winter Jam, which is slated just after spring has arrived, is slated for the Spokane Arena. That works out perfectly for Camp since he will have some time to spend in one of his favorite cities, Coeur d'Alene.
"I have some friends in Coeur d'Alene and I love it there," Camp said. "I love the lake. I really enjoy the Hiawatha (Scenic Bike) Trail. I like the small town, quaint feel of Coeur d'Alene. It has such a family vibe. I've been there about eight times and every time it's been amazing. My friends will come in for the Spokane show and I'll have to go back to Coeur d'Alene. It's a great way to finish off this tour."
Local journalism is essential.
Give directly to The Spokesman-Review's Northwest Passages community forums series -- which helps to offset the costs of several reporter and editor positions at the newspaper -- by using the easy options below. Gifts processed in this system are not tax deductible, but are predominately used to help meet the local financial requirements needed to receive national matching-grant funds.
Subscribe to the Spokane7 email newsletter
Get the day's top entertainment headlines delivered to your inbox every morning.
---