A&E > Food
In the Kitchen With Ricky: An easy frittata for Mother's Day
Wed., May 10, 2023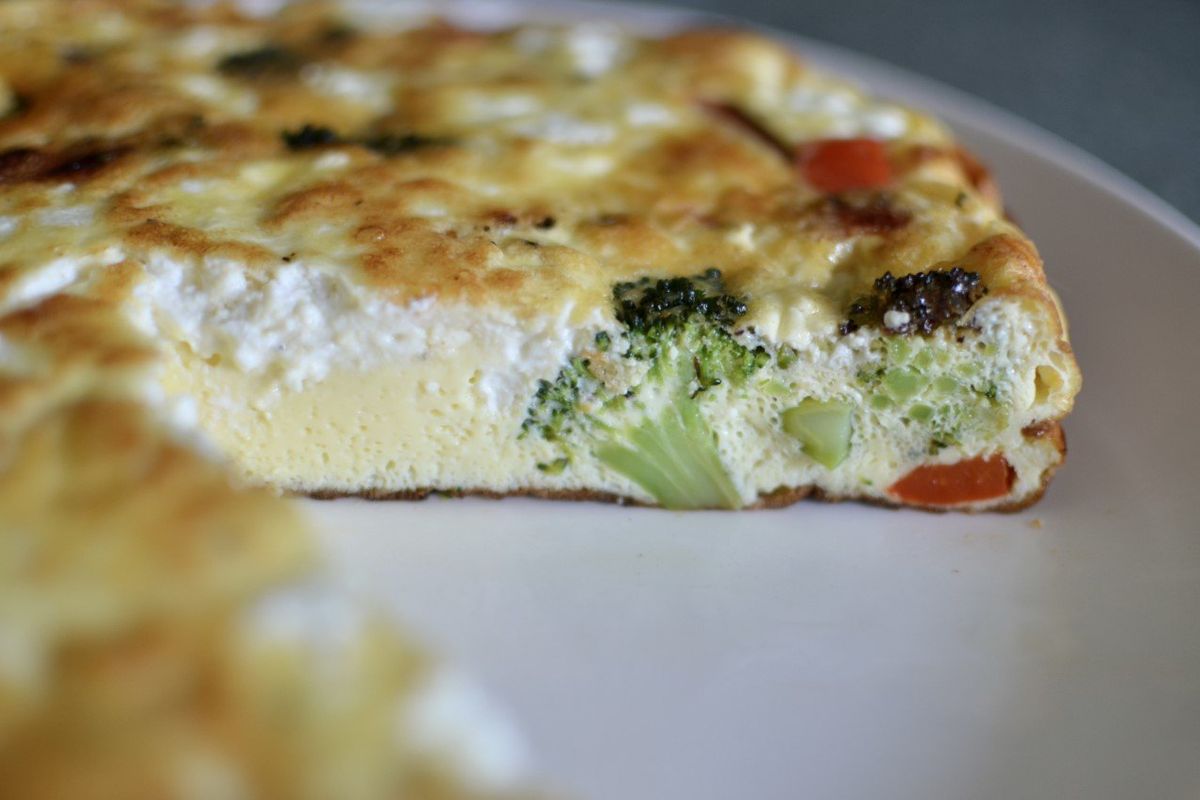 A frittata is an easy dish to serve mom this weekend. Combine eggs with the cheeses, vegetables and meat of your choice and cook it all in the same pan. (Ricky Webster)
With Mother's Day a few days away, I wanted to give you a recipe – a frittata – that you could easily make to surprise mom.
This recipe is so easy. With just knowing how much eggs and milk to use, you can customize it however you'd like. Use whatever veggies or cheese you want and feel free to throw in some meat. Crumbled bacon or chorizo is delicious. I often make a couple of these frittatas early in the week and portion them for on-the-go breakfast. You could use the same custard and bake it in greased muffin tins for a quick morning egg bite.
Think of this recipe as a crustless quiche – not quite as rich and fluffy as a quiche but on the lighter side. With the nicer weather quickly approaching, I will often serve this for dinner with a fresh green salad and some grilled bread on a warm summer evening.
I hope you find this as easy and delicious as I do.
Veggie Cheese Frittata
10 large eggs
½ cup whole milk
½ teaspoon nutmeg
2 teaspoons kosher salt
1 teaspoon freshly cracked ground black pepper
¼ cup good quality olive oil
1 cup cheese
2 cups vegetables, cut into 1-inch pieces
Herbs, optional
Place the baking rack in the middle of your oven and set the top broiler to low. If you don't have a top broiler, set your oven to 450 and let preheat while you start the frittata.
In a heavy, 10-inch skillet (well-seasoned cast iron is a good choice) heat 3 tablespoons of the olive oil over medium heat.
Add in your choice of vegetables and begin to sauté until fully cooked and lightly browned.
While your veggies cook, crack the eggs into a medium bowl and whisk them well with the whole milk.
Add in the salt and spices and continue to mix.
I like to divide my cheese and use some grated Parmesan, so now is when you would add that and mix in.
When the vegetables are cooked to your liking, slowly pour in the egg batter, and turn down the heat to low.
Now is when you want to top with the remaining cheese. I'm using a fresh goat cheese, so I just crumble that over the egg batter evenly.
Watch the edges of the pan, as the eggs should begin to bubble. This should take about 5-10 minutes. When this happens, drizzle the remaining tablespoon of olive oil over the top and place into your preheated oven.
Watch the frittata closely. You want the eggs to cook until fully set and the top begins to soufflé and brown nicely.
When the eggs are set, remove from the oven and place back your stove top.
Let cool for about 5 minutes. This will also continue to cook the eggs.
Run a spatula around the edges to ensure that it comes free of the pan cleanly.
Flip out of your pan onto a serving platter or cutting board.
Sprinkle the frittata with fresh chopped herbs and serve with hot sauce, if desired.
Yield: 4-6 servings
Local award-winning chef and Rind and Wheat owner Ricky Webster can be reached at ricky@rindandwheat.com. Follow Webster on Instagram @rickycaker.
Local journalism is essential.
Give directly to The Spokesman-Review's Northwest Passages community forums series -- which helps to offset the costs of several reporter and editor positions at the newspaper -- by using the easy options below. Gifts processed in this system are not tax deductible, but are predominately used to help meet the local financial requirements needed to receive national matching-grant funds.
Subscribe to the Spokane7 email newsletter
Get the day's top entertainment headlines delivered to your inbox every morning.
---