A&E > Entertainment
Quirky Canadian character actor Harland Williams returns to deliver comedy
May 11, 2023 Updated Thu., May 11, 2023 at 2:50 p.m.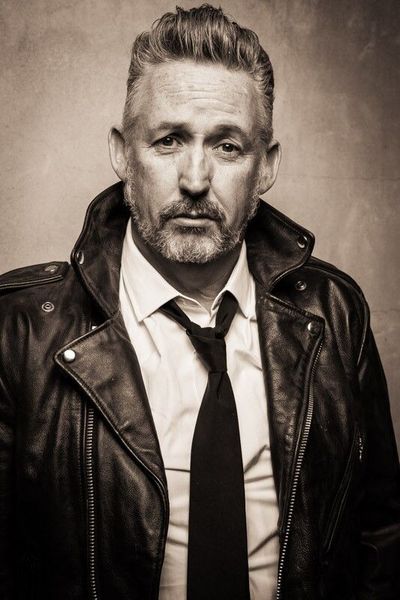 Sometimes character actors steal a scene. Harland Williams did just that while appearing as a hitchhiker/mass murderer in the Farrelly Brothers' 1998 classic "There's Something About Mary." Williams scored laughs while playing off a beleaguered Ben Stiller.
"I can't say enough about Ben Stiller, who starred in the film, but was so gracious to let me do what I needed to do when I was in the car with him during our scene," Williams said. "Some actors compete for attention but Ben knew he had to be the straight man. That was an amazing experience since the Farrellys let me improvise and I just had so much fun with my scene. In 'Something About Mary,' like all of the films I'm in, I just try to inject something into it to give it a little punch."
Williams, 60, has made his mark in small roles such as the wacky cop in 1994's "Dumb and Dumber," as the wild motorcycle racer in 1999's "Superstar" and as the horse-killing stoner in 1998's "Half Baked."
"There's a sequel coming up to 'Half Baked' all of these years later," Williams said by phone from his Los Angeles home. "I'm looking forward to (being in) it. Unfortunately ('Half-Baked' stars) Jim (Breuer) and Dave (Chappelle) aren't in it. It's been incredibly cool to make an impact in these movies in smaller roles, but I've also had some larger roles as well."
Williams starred as the goofy astronaut in the underrated 1997 flick "RocketMan" and as the surf instructor in the forgettable 2006 film "Surf School."
"The cool part about those movies was where they were shot," Williams said. "We shot 'RocketMan' in Moab and it was like we were really on Mars. Utah is so beautiful. I agreed to do 'Surf School' since I got to work on a film in Costa Rica for 10 days surrounded by beautiful women," Williams said. "That was not a bad gig."
The Toronto native has been a voiceover artist in such animated programs as "Oddballs," "Puppy Dog Pals" and "Super Pup Z."
"All of that work pays the bills and it helps with my stand-up since people know me from the movies and the TV shows I'm in," Williams said.
Williams started as a stand-up and actor in 1989 in Toronto, and it is as a comedian that he'll be visiting the Spokane Comedy Club this weekend. "As much as I loved acting, I've never stopped doing comedy," Williams said. "There is nothing like getting on a stage and just letting it rip, talking about whatever is on your mind."
Political correctness and cancel culture are some of the topics Williams will discuss when he performs Friday and Saturday at the Spokane Comedy Club.
"People have to start standing up for themselves in this world of cancellation," Williams said. "You got to be tougher. But I know Americans are tougher since that's what was obvious to me when I moved here from Canada. I had to alter my material when I arrived in America. I was killing in Canada with certain jokes but they fell flat in America. People here like more abrasive humor. It's funny to them to watch a John Belushi crush a beer can on his head. Canadians like the more cerebral humor. They have more in common with the British, who enjoy the more thoughtful, quirkier jokes. But Americans want it thrown right at them, so that's what I've been doing for years since there is a big difference between Canada and America."
But Spokane isn't far from the Canadian border. "I think that's one of the reasons I like Spokane so much," Williams said. "That city reminds me of home. I feel more comfortable in cities that are normally on the cold side, relatively geographically remote and forested. I'm always in my element when I return to Spokane."
Local journalism is essential.
Give directly to The Spokesman-Review's Northwest Passages community forums series -- which helps to offset the costs of several reporter and editor positions at the newspaper -- by using the easy options below. Gifts processed in this system are not tax deductible, but are predominately used to help meet the local financial requirements needed to receive national matching-grant funds.
Subscribe to the Spokane7 email newsletter
Get the day's top entertainment headlines delivered to your inbox every morning.
---