Lisa Brown elected mayor of Spokane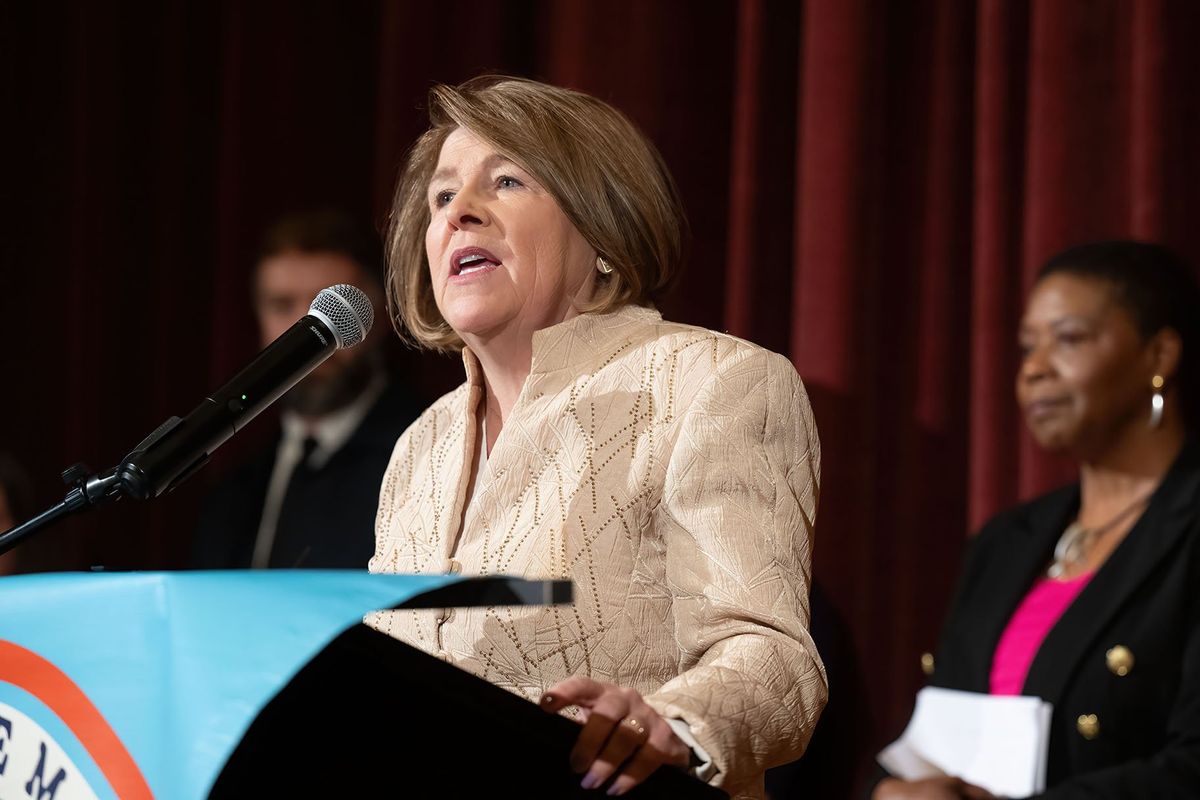 Lisa Brown will be the next mayor of Spokane.
"I'm very grateful to have been chosen by the voters to be the next Mayor of Spokane," Brown said in a statement Friday night. "Thank you to the volunteers and everyone who believed in our vision of a better way. I'm ready and excited to get to work for the city that we love."
After three days of ballot counting, Brown leads incumbent Mayor Nadine Woodward by 2,764 votes, up from 1,577 on election night. Her lead has grown with every additional tally of ballots since election night, with a substantial jump after Friday's count.
Brown's win will mean an end to divided city government. She will be joined by a supermajority of allies on the City Council, after liberal candidates for office swept all but one seat up for grabs on Tuesday. Woodward has frequently clashed with the City Council during her time in office, saying that the office created a "shadow government" that attempted to usurp her authority.
Spokane voters have long been fickle about their top elected city leader. Woodward will be the 11th of the last 12 Spokane mayors to only serve one term.
Brown's win marks the first time Spokane voters have backed a liberal-leaning mayor since Mary Verner in 2007.
In a Friday interview, Brown said Spokane voters wanted a change in leadership style.
"They're ready for a more cooperative and experienced administration," said Brown, the former state Senate majority leader, Washington State University, Spokane chancellor and state commerce director. "I think that's what they want."
Brown said she was ready to tackle not just the hot-button issues of homelessness, housing and public safety, but also developing the region's economy, arts, outdoor recreation and more.
"As part of the transition process, we'll highlight those opportunities, as well as take on the challenges," she said. "I'm hopeful that by having innovative and diverse voices in the transition committee, we can get some interesting ideas on the table that we can pursue over the course of the four years."
Brown won nearly 56% of the ballots counted on Friday. With less than 8,000 ballots left to count in the race, Brown's lead is virtually insurmountable, given the trends seen in three days of counting and in past elections. Woodward would have to win around 70% of remaining ballots to make up the difference.
Every other Spokane election could be called on Tuesday night, and the politicians who led three days ago have wider leads as the week comes to a close. Council President-elect Betsy Wilkerson's lead over challenger Kim Plese grew from 2,880 votes on election night to 4,358 votes on Friday.
Councilman-elect Paul Dillon leads Katey Treloar by 1,797 votes, up from 1,313 on election night.
Councilwoman-elect Kitty Klitzke continues to enjoy the widest lead of any local race, beating Earl Moore by over 4,700 votes as of Friday.
Councilman Michael Cathcart was the only incumbent on the City Council running for re-election this year and is also the only Spokane conservative with a clear victory Tuesday night. His lead over Lindsey Shaw increased slightly to 1,580 votes after Friday's ballot drop.
---