Spokane's own Dave Cebert helped build this weekend's Rare Earth concert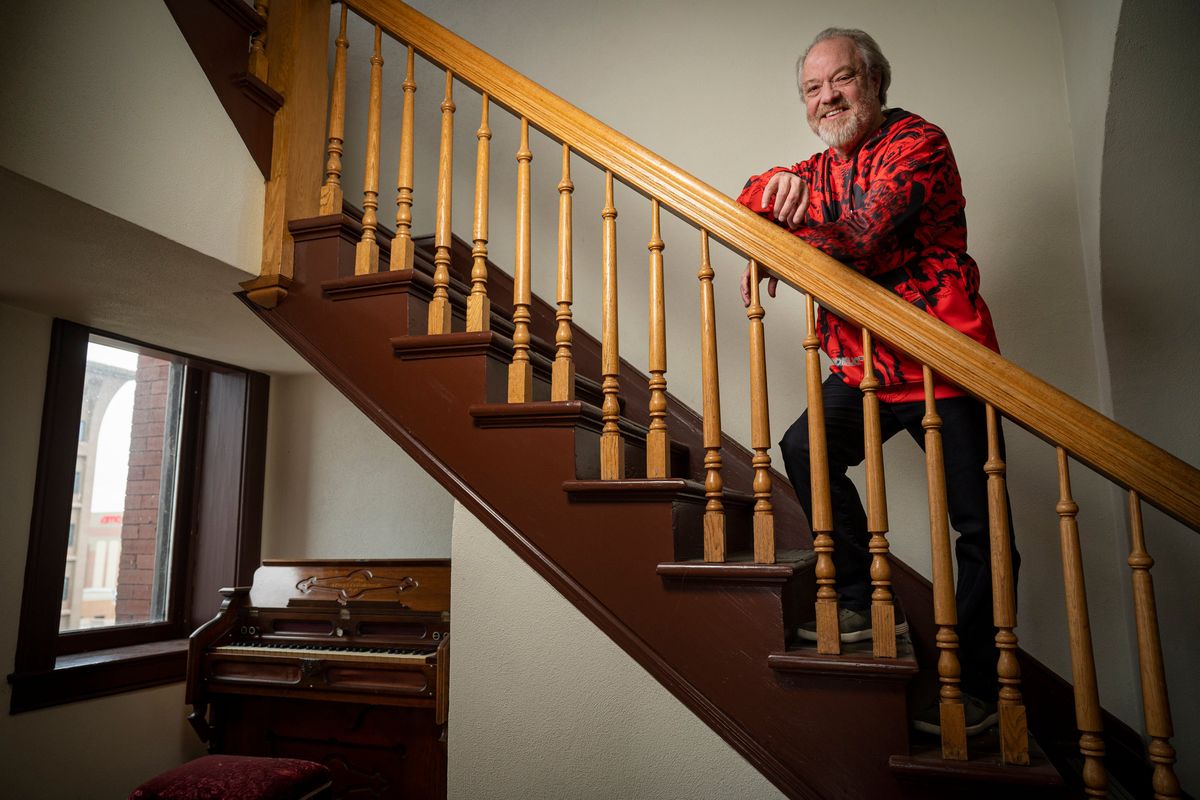 First impressions aren't everything.
If initial encounters carried considerable weight, Dave Cebert and Peter Rivera might not be such good friends. Cebert, a producer-musician, accidentally insulted the leader of Rare Earth when they were introduced a generation ago.
"I asked Peter 'Who likes to sit 3 feet above the ground and hang out with musicians?' " Cebert asked.
Rivera retorted: "I don't know, Dave, the drummer?" "That's right," Cebert thought at the time. "He was not just the singer for Rare Earth but also the drummer."
Cebert, a North Central High School alum, class of '78, should have known, since he is a longtime fan of Rivera and Rare Earth.
"When I was growing up my parents let me listen to timeless music from the Carpenters and John Denver," Cebert said. "When I went to my friend's house, I listened to Rare Earth. I wore out the Rare Earth live album ('Rare Earth in Concert'). There was nothing like the sound of that band and the sound of Peter Rivera's voice."
Cebert and Rivera have been friends for 30 years and have worked together for just as long.
"We did a spot not long after Peter moved to Spokane in 1994," Cebert said. "We did the spot in 1995 for a Fox television campaign called "Cool Like Us." It was just after Fox started doing NFL games."
Cebert has spent a career scoring music for television shows, including the promotional music for late night talk shows including those featuring Jay Leno, Seth Meyers, Jimmy Fallon and Conan O'Brien.
But he's also quick to note that he wrote the promotional music for a more serious endeavor. PBS executives hired Cebert to help them rebrand their popular show the MacNeil/Lehrer "PBS NewsHour" when Robert MacNeil departed.
When the team in charge of the new "NewsHour" with Jim Lehrer heard the promotional music for the program, Cebert said Lehrer looked up and said: "That's it."
One memorable job was when the producers of the television smash hit "Hill Street Blues" garnered the rights to use the Elvis Presley classic "Blue Christmas" for an episode.
"They wanted a contemporary 'Blue Christmas,'" Cebert said. "So I wrote them one." His version was good, Cebert said, but what put it over the top was when he enlisted a former college student of his to sing it.
"Myles Kennedy was amazing. He's such a class act," Cebert said, recalling the time he taught music production at Spokane Falls Community College while also working at Hoffman Music."
More recently, Cebert wrote the score for "Return to Kellogg" a stop-action movie produced by Carolyn Gair and Ron Hayes, friends of his for many years.
The movie is gaining some attention at film festivals. Cebert isn't about to give away the plot and finisher to this movie, but he assures that it's "quirky yet really heartfelt."
His music includes full orchestral compositions to the basic melody of a single mandolin.
A generation later and Cebert is co-producing Rivera's concerts Friday and Saturday at Gonzaga's Myrtle Woldson Performing Arts Center, along with a symphony comprised completely of local college students.
"Truly a joy to work on," he said.
This weekend presents a different experience with Rivera following their successful teamwork for a concert at the Fox Theater in 2022. The tandem have upped the ante for the special two-concert series, which is presented by The Spokesman-Review's Northwest Passages event series.
"We don't want to repeat ourselves," Cebert said. "We've got an unplugged section with Peter playing the congas. It will be acoustified with the orchestra backing them up."
Just like the concert at the Fox, expect the hits and more from Rivera. Count on five or six of the North Spokane resident's Rare Earth hits, such as "I Just Want to Celebrate," "Born to Wander" and "Hey Big Brother."
Rivera, 79, will showcase a new track, "Hear Me Pray," which he crafted 15 years ago. "I want to add something different to the show," Rivera said. "I'm not trying to push my spiritual thoughts down people's throats but I would like to share a song I wrote that is important to me."
The set list will be eclectic. "I'm excited about the variety of the music that will be presented," Rivera said. "There will be full-blown rock, blues, ballads, soft, easy stuff and love songs. I think there will be something for everyone."
Rivera will be flanked by his R&B Celebrate Symphony and the same band that performed with him last year: saxophonist Dave Fague, guitarist Joe Brasch, bassist Dave Hutchenson, keyboardist Danny McCollum and vocalists Tracia Brash and Tara Brasch. Rivera will also be joined by his R&B Orchestra, which features professional musicians and students from Gonzaga and Whitworth universities.
"This helps the students who perform with us," Rivera said. "It's so great seeing those kids on the strings and horns who are so impressive during rehearsals. I can't wait for the show."
The students behind the scenes are also gaining valuable experience. "The events are good for the kids handling the sound and lights," Cebert said. "There are so many that benefit from this show."
The plan for Rivera is to go on the road to benefit colleges across the country.
"That's something that we would like to do," Rivera said. "We would love to go out and perform with student musicians and after paying our professional musicians, donate the rest of the money to their music programs. It's something we'll focus on after we play these shows here in Spokane, which I can't wait for."
Like last year's concerts, the proceeds from the events will go to music scholarship funds at Whitworth and Gonzaga.
---