Wed., July 7, 2010, 3 p.m.
Barefoot Bandit's mom: Phone home, Colt
As authorities search the Bahamas for Colton Harris-Moore, his mother has sent a message to him through The Associated Press.
"Colt is not to be flying a single engine-plane," said Pam Kohler, saying she was worried about engine failure. "When I heard that, that just upset me. The rules are, he carries a parachute with him and he takes two-engine planes. Tell him he needs to call me."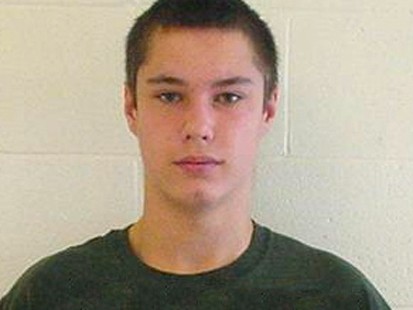 Kohler said she wasn't surprised her 19-year-old son might be able to make the 1,000-mile trip after teaching himself how to fly. She has publicly defended him and claims the allegations against him are exaggerated.
She told the AP that she would have preferred a country that doesn't have an extradition treaty with the United States. "
The furthest he gets from the U.S., the better," Kohler said from her home in Camano Island in Washington state. "I'm glad he's able to enjoy beautiful islands, but they extradite. It doesn't help matters at all."
Authorities are now hunting for Harris-Moore — known as the Barefoot Bandit for allegedly committing some crimes while shoeless — on an island hosting hundreds of tourists for an annual sailing regatta that could help the lanky, blue-eyed teen pull off another escape.
"He's not in custody as yet. We're following some leads and we're working with the Abaco community to try and find him. Hopefully we should find him," Assistant Police Commissioner Glenn Miller said Tuesday.
Police in the Bahamas launched a fruitless search for him Monday night in wooded areas around Sandy Point, near the mangrove wetlands at the island's southern tip where a plane stolen in Indiana landed on Sunday.
Caroline Smith, a clerk at a marina in Marsh Harbour, a town on Great Abaco, said the manhunt on the typically sleepy island of 16,000 has inhabitants buzzing with rumors.
"I've heard he stole a car. Someone else says he stole a boat. Everybody's talking a whole lot," Smith said today. "But I can tell you, there were three break-ins on Monday night, which is really unusual for us."
A federal complaint was unsealed Tuesday charging Harris-Moore with the theft of a small plane from the airport in Bonners Ferry last fall. Read my story here.
Past coverage
June 22: Has the Barefoot Bandit hit the Midwest?
June 3: $50,000 for Barefoot Bandit's surrender
Feb. 11: Stolen plane, chalk drawn feet: Teen burglar back?

Oct. 7: Teen bandit becoming national sensation
Oct. 2: Teen fugitive may have stolen Cessna
---
---