Murderer with 60+ arrests back in jail
A Spokane man arrested more than 60 times since avoiding prison as a teenager for his role in a murder is back behind bars.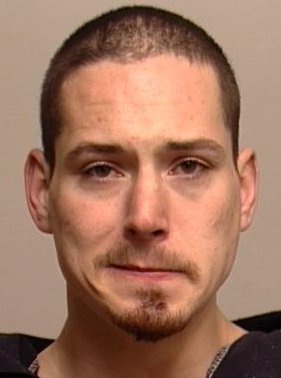 Nicholas Adam Limpert, now 26, is jailed on an unusually high bond of $250,000 for two counts of residential burglary after Spokane police arrested last week him and two other suspects last week for burglaries in the Indian Trail area of north Spokane.
Limpert's criminal history began at age 15 with the murder and robbery of a disabled janitor in northwest Spokane. The decision to allow him to be charged as a juvenile angered the victim's family, who said they doubted he could be rehabilitated. After hearing news last year that he'd been arrested 67 more times, the judge who sentenced him as a juvenile said Limpert "probably should have been tried as an adult" for the murder.
Limpert was arrested for burglary in February 2011 for breaking into a garage to take back items he said were stolen from him when he was beaten, tied up and robbed at a motel earlier that week, according to court records.
Limpert's latest arrested occurred last Wednesday after Spokane police followed a silver Buick Riviera that had been seen in the area around the time of the burglaries.
Officers with the Patrol Anti-Crime Team watched Limpert and suspect Matthew R. Dobson, 24, approach several homes and quickly leave the area. One of the burglarized homes belongs to a clerk for a Spokane County Superior Court judge, according to court documents. They watched the men pick up Nicole Phillips, 29, then drive to the area of 1600 South Perry Street, where the suspects approached another home and left a short while later.
Officers followed the suspects to a home near 39th and Regal and watched the three unload suspect stolen property into a detached garage. The suspects were arrested at the scene.
Even if Limpe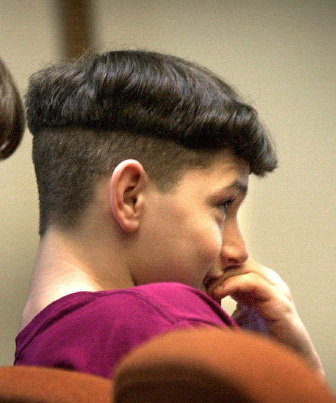 rt does post the $250,000 bond imposed at his first court appearance Thursday, he won't be able to leave jail. The Washington Department of Corrections has a no-bail hold on him for violating his probation for previous property crime convictions.
Limpert's demeanor seems to have changed since he was a boy. He was described as smirking and laughing (pictured left) during his sentencing for first-degree murder in 2001; Spokane police say he's now well known for crying upon arrest.
Past coverage:
Nov. 30: Repeat offender's arrest reunites family

---
---