Sports
Grip on Sports: College basketball is about ready to take over our nights
Thu., Jan. 3, 2019, 9:32 a.m.
A GRIP ON SPORTS • Yes, there is one more college football game remaining. And the NFL playoffs begin this weekend. But if you are not into college basketball today, then maybe it's a good day to skip over to ESPN or CBS Sports or some other site. Read on.
••••••••••
• Two of our local college conferences, the Pac-12 and WCC, begin conference basketball play tonight. (The other local Division I conference, the Big Sky, started last week.) Which means there more stories previewing the upcoming season than there were made 3-pointers in the last UCLA or Saint Mary's game.
And therein lies the problem – or the promise.
When the cream of the Pac-12 is down, and no one can argue it isn't what with Arizona a middling team and UCLA already dealing with a coaching change, the conference has to deal with all the "what's-wrong-with-the-Pac-12" questions. Rightfully so.
It wasn't that long ago the conference was either the best or the second-best basketball conference in the nation year-in and year-out. For decades, the Pac-12 and the ACC would trade the "top" trophy, with most observers picking the one in their geographic area. The Big Ten and Big East would stick their nose in every once in a while but the SEC and the Big 12, despite being Kansas' home, was never in the conversation.
That's not the case any longer. The best conference this season? The ACC, by a long shot. Or the Big Ten. Or the … well, not the Pac-12, that's for sure.
Funny thing, the Pac-12 may not even be the best basketball conference on the West Coast. It certainly doesn't have the top program – that would be the school down by the Spokane River – and it doesn't have the highest-ranked team after the nonconference season – that would be sixth-ranked Nevada.
Another funny thing, the WCC may not be better, but it's at least as good, and that's good enough – right now – for Gonzaga's running mates.
It was part of GU's goal a year ago when it demanded changes in how the WCC does business. Flirting with the Mountain West helped that happen and the easy thought is the changes have worked. But the reality is coaching changes the past few years has more to do with it.
Herb Sendek at Santa Clara, Damon Stoudamire at Pacific, San Diego's Sam Scholl, Loyola-Marymount's Mike Dunlap, Kyle Smith at USF, they've all used the increased resources at their schools to their advantage.
Dunlap came in in 2014, Sendek, Smith, Stoudamire and Portland's Terry Porter all arrived two years later. This is Scholl's first year but he's been around USD for a while.
The new faces have been, for the most part, successful in their rebuilds.
At least their records reflect an improvement. Four schools not named Gonzaga picked up double-digit wins in nonconference play. And none are named BYU or Saint Mary's either. Only one school, Portland, has a losing record.
It's a renaissance of sorts. And, like its counterpart, the Pac-12, conference play begins tonight. Though, in a quirk of the schedule, neither Gonzaga nor Washington State begin until the weekend.
When the Bulldogs do start, they will be challenged like never before – in this century – by a deeper-than-usual WCC. And the Cougars, who haven't excelled much in the past handful of years, have a chance to pick up a few wins in a wide-open Pac-12.
It's seems a bit topsy-turvy, doesn't it?
•••
Gonzaga: The women, ranked 17th nationally, do play tonight, carrying the school's best record (13-1) into their conference home opener with Saint Mary's. Jim Allen has a preview. … Jim Meehan spoke with Larry Weir for the latest Press Box pod. … I happened upon this story concerning Domantas Sabonis last night and shared it on Twitter. … Around the WCC, there are a couple of conference season previews as well as looks at the fortunes of BYU and USF.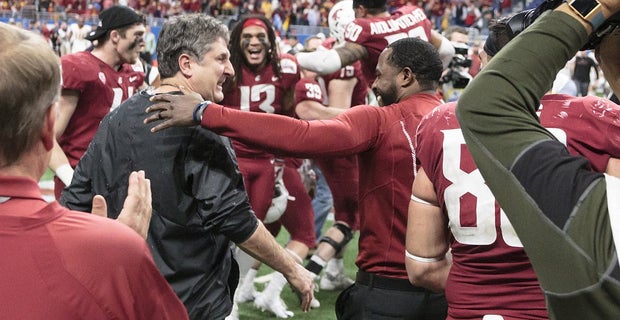 WSU: Director of football operations Antonio Huffman is headed back to his alma mater, Texas Tech. … Elsewhere in the Pac-12, I counted. I found six conference previews from up and down the coast. Heck, I found a couple from well inland. … Before we get too far, I want to offer my services as one of the conference's "influencers." After all, hundreds of people read this column on a daily basis. OK, dozens. … We have individual game previews from Colorado, a couple from Utah, news from Oregon, California, Stanford, a couple from USC and many from UCLA, a couple different pieces from Arizona State and one from Arizona. … USC may have a change in its football coaching staff with a short-time assistant on NFL short lists. … Washington has some regrets over the way the Rose Bowl played out and hope the future will be different. … The Ducks are losing their top receiver.
EWU: Ryan Collingwood touched base with a few of the participants in the Eagles' key win en route to their 2010 FCS title, a quarterfinal win at a snowy Roos Field. He also compares the 2010 team to this year's squad. … After a sports writer retires, it's OK to cheer. Steve Bergum takes us down his road to Fansville.
NIC: The Cardinals picked up a conference win at Big Bend.
Preps: There was a GSL girls' showdown last night at Mt. Spokane, with the Wildcats ending a long losing streak to Central Valley. Dave Nichols was there and has this coverage. … We also have roundups of boys and girls action from around the area.
Seahawks: The Hawks need to fix their pass protection. … K.J. Wright is not a fan this weekend. … Dallas and Seattle share a history. A lot of history.
Mariners: It is official. The M's have added to their starting rotation through free agency.
•••
• Sorry this is late today. I got called into service as a dog-sitter. There are currently four dogs in my home, with two of them trying their darndest to say hello to the grumpy cat that also calls this place hers. Well, there was also the slow internet, but that's typical. Until later …
Subscribe to the sports newsletter
Get the day's top sports headlines and breaking news delivered to your inbox by subscribing here.
You have been successfully subscribed!
There was a problem subscribing you to the newsletter. Double check your email and try again, or email
webteam@spokesman.com
---