Wed., March 20, 2019
Review: Kids rule at Stella Mare in Galveston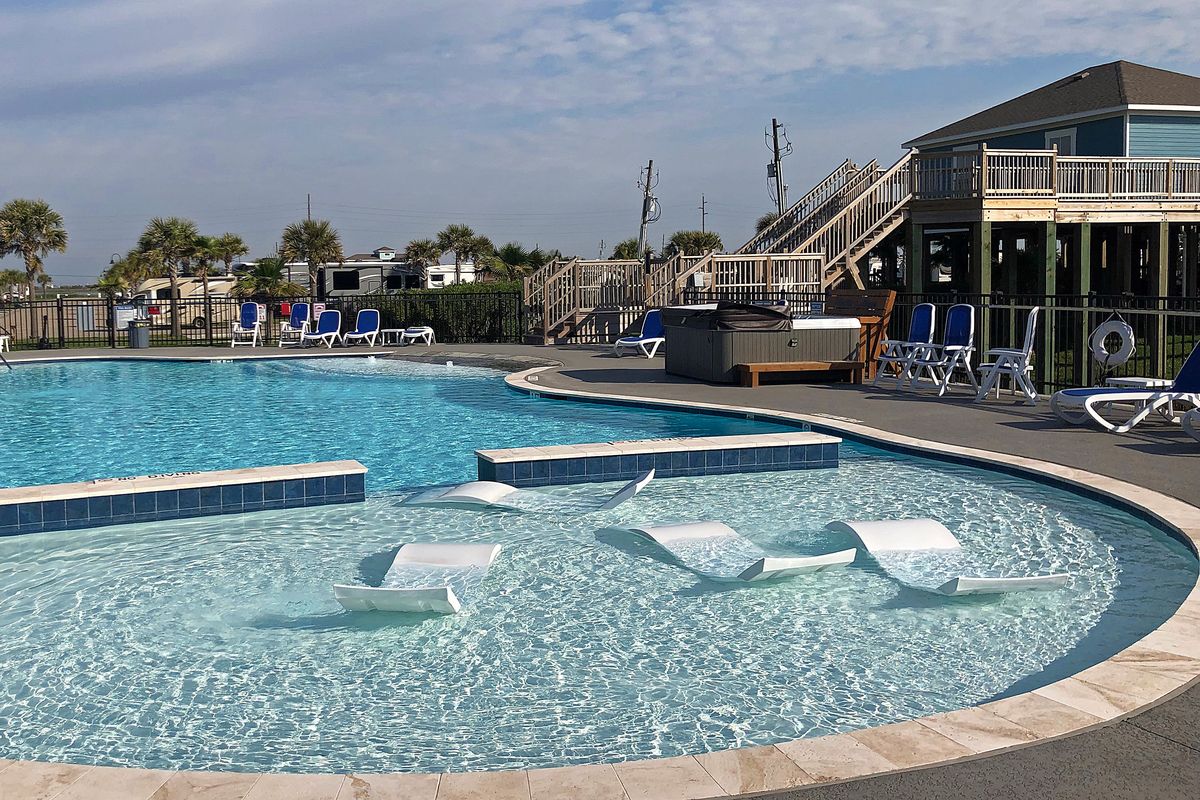 The pool is gorgeous at Stella Mare RV Resort in Galveston. (Leslie Kelly)
Taking the family on the road in Texas?
Stella Mare RV Resort in Galveston is ideal. It offers plenty of activities for the kids, including a large playground, pool, splash pad and soccer field.
Too bad the internet service is so lousy, or this place would win on all counts.
First the good: It's nice to visit a park where children are front and center. RV travelers often skew much older -- heck, we're both 60-plus ourselves -- so watching the kids run wild is kind of fun.
They'll find lots to do. We saw baseball games, cornhole tournaments and packs of kids simply roaming around on bikes and Razor scooters.
The public facilities are nice, with clean showers and a gorgeous pool. Pet owners will enjoy the generous dog run and huge grounds to take walks.
The sites are big, and come with a nice bench suitable for kicking back and enjoying the Texas sunshine.
Now for the downside: The internet was worthless, and the park cable didn't really work. Access to the Galveston beach is not easy -- we walked there and had to hurry across six lanes of 50 mph traffic to get to a dismal strand looking out on parked cars and oil rigs off the coast.
For $45 a night, it wasn't a screaming deal. Still, if you're looking for a family friendly hangout, you could do a lot worse.
Read more RV park reviews:
---
---