Wed., March 27, 2019
Review: Cypress Lake Resort is a welcome surprise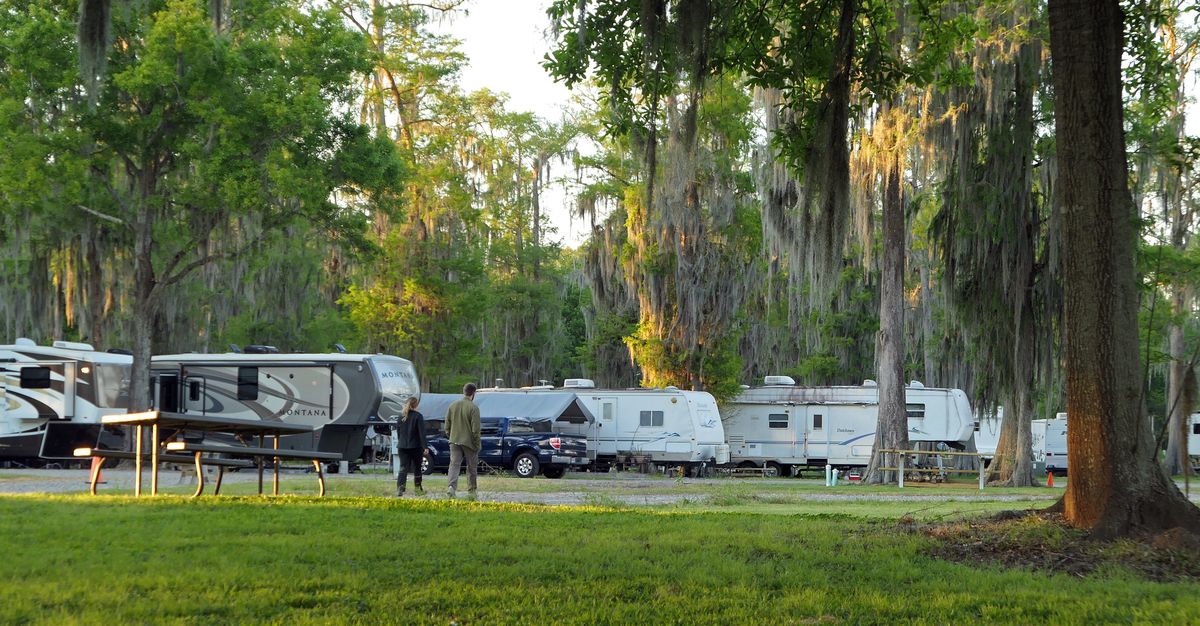 Spanish moss hangs from the trees on the beautiful grounds of Cypress Lake Resort. (John Nelson)
Friendly. Beautiful. Well run.
All these things are true of Cypress Lake Resort in Berwick, La.
Who knew? Berwick is not exactly the kind of place that attracts a lot of tourists -- it's just a small Louisiana town on the way to the Gulf Coast set amid the bayous near the Achafalaya River, a surging distributary of the Mississippi River.
We found it on ParkAdvisor, an app that offers reviews of RV parks. It was rated highly on the app, so we decided to check it out. We're so glad we did.
There's a lot to like:
Clean restrooms and laundry.

Beautiful grounds set next to a gorgeous lake.

Wifi that works well.

Nice level sites set in gravel that come with a small bench and table.

Boat and canoe rentals for the lake, which offers fishing opportunities.
For $35, it was a good deal. And during warmer months, Cypress Lake Resort has a pool for visitors to enjoy.
Read more RV park reviews:
---
---