Courthouse watch: 6.19.09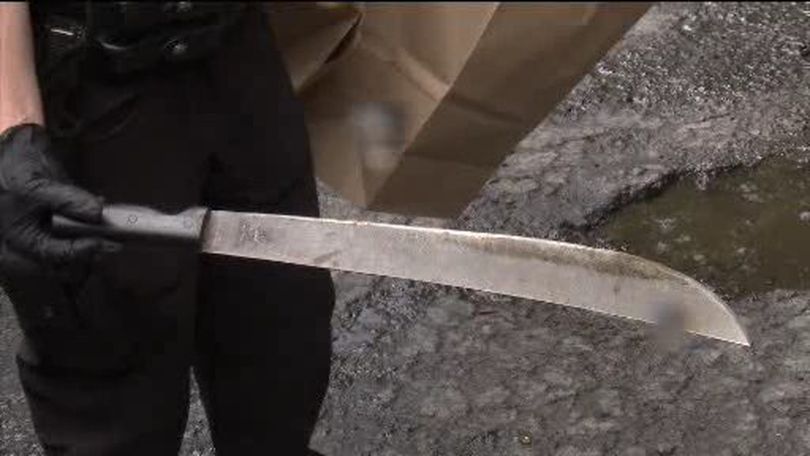 A man accused of attacking a teenager with a machete will undergo a mental health evaluation before he appears in court.
A court appearance for Douglas W. Harmon, 49, was cancelled Friday so he could be transported to Eastern State Mental Hospital. Judge Ellen Kalama Clark said she preferred Harmon undergo the evaluation "given my understanding of his current mental state."
"I'd prefer not to have him dragged into court," Clark said.
Harmon is charged with two counts of first-degree assault for a bizarre attack outside his apartment in the 200 block of W. 6th. The weapon police say Harmon used is shown above in a picture from KHQ local news.

Victim Eddie Ramsey described the attack in an article you can read here.
---
---