Fri., Aug. 6, 2010
Theft charge dropped against killer's dad
Identity charges have been dismissed against the father of a prostitute convicted of murdering her husband.
The dismissal of the first-degree identity theft charge against Curtis A. Johnson, 69, comes about a month before his daughter's boyfriend, Brian L. Moore, (pictured) is expected to be sentenced to two years behind bars for two federal weapons convictions. Moore has been in jail since April 2009 and likely will receive credit for time served.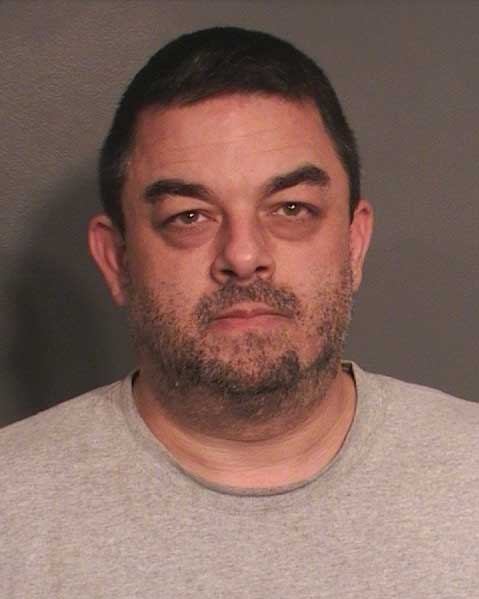 Spokane County investigators have vowed to refile murder charges against Moore for the Dec. 9, 2007 murder of Dale Stark, who was shot to death by Johnson's daughter, Shellye L. Stark in their Spokane home.
Police believe Moore helped Shellye Stark plot the murder to get Dale Stark's assets.
But prosecutors moved to dismiss the original charges of against Moore last October after a judge ruled critical evidence from a private investigator hired by Stark and Moore was not admissible.
Johnson was accused of cashing two checks with signatures forged to look like Dale Stark's after the murder.
According to court documents, someone transf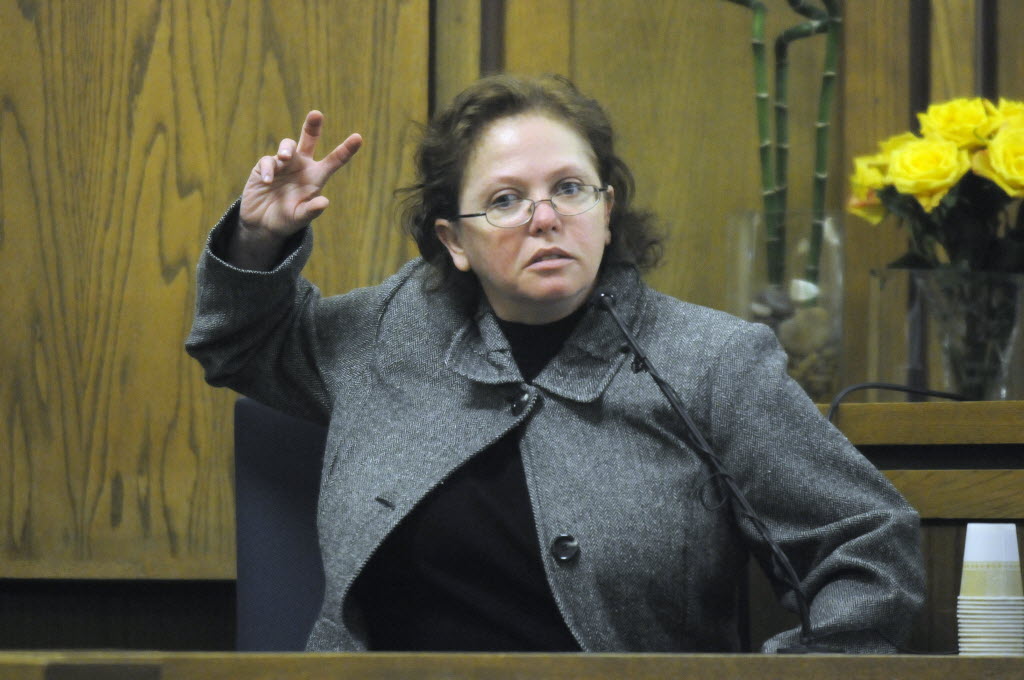 erred $9,500 from Dale Stark's home equity line on Dec. 28, 2007, into a credit union account Shellye Stark (left) took control of after her husband's murder. 
Less than a week later, Johnson reportedly cashed the two checks from that credit union account - one for $3,000, the other for $9,500 - in Newport, Wash. He lives in Priest River.
Moore is to be sentenced to 24 months in prison and 51 months probation on Aug. 30, assuming a federal judge follows the sentence recommended in the plea agreement. 
It's unclear if a deal was reached with Johnson to testify against Moore, but the felony charge against him was dismissed without prejudice, meaning prosecutors can refile, according to an order signed by Superior Court Judge Michael Price on July 23.
In a plea agreement filed in June in U.S. District Court in the Central District of California, Moore admits to possessing an unregistered rifle and a firearms silencer found in his Orange County, Calif., warehouse by Spokane police on April 27, 2009. Police found diagrams in the building "showing the design and construction of a firearm silencer," according to the agreement.
Detectives don't believe Moore was in Spokane when Shellye shot Dale, rather they allege he plotted the murder with Shellye and helped her concoct a sordid tale of spousal abuse in a failed attempt to dupe authorities into thinking the killing was in self defense.
A Spokane County jury rejected her claim in March 2009, and Judge Tari Eitzen sentenced her to 50 years in prison. She's at the Washington Corrections Center for Women in Gig Harbor.
Read past coverage of the case here.
---
---