Thu., Oct. 20, 2016
Football teams hope for the best but must plan for the worst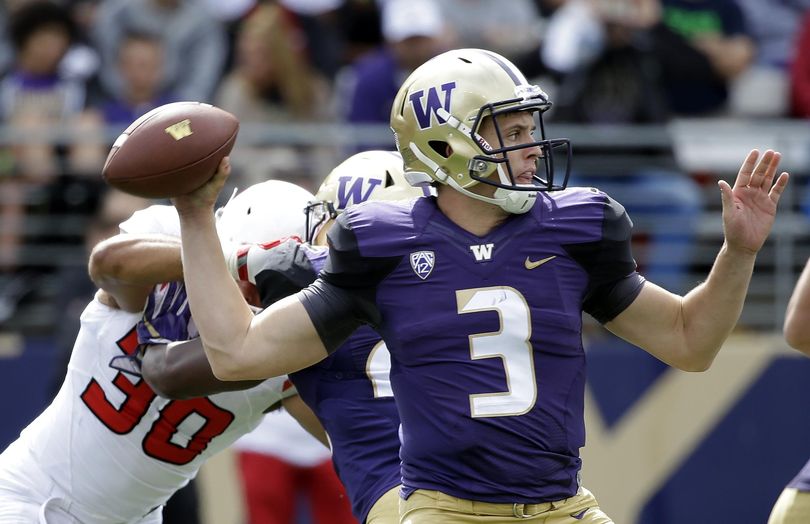 A GRIP ON SPORTS • It's been said in baseball, momentum last as long as tomorrow's starting pitcher. If that's true (and it is), then how long does momentum last in football? You tell me. Read on.
••••••••••
• I would say as long as you keep everyone healthy, but that never happens. So maybe it lasts as long as you keep your key players healthy.
Football is a game of attrition. No one gets out of a season without losing someone. Lots of someones. Backups are backups in name only. Why do you think some sports information director somewhere came up with the idea of a two-deep? It's not a one-deep, is it?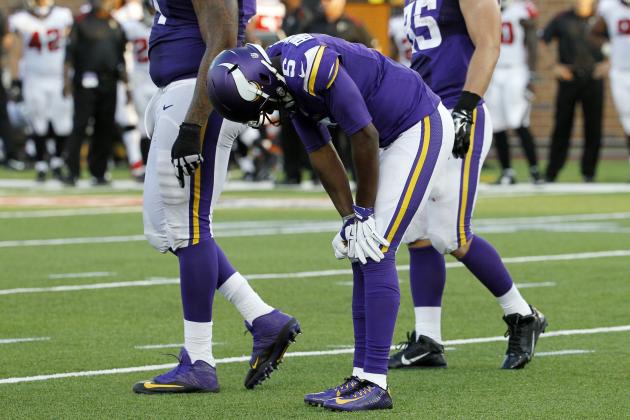 Look around the NFL. The who have kept their key guys healthy are doing just fine. Wait a minute, you say. How about Minnesota? It lost its quarterback before the season began and it's still undefeated? My answer: Sam Bradford. The Vikings were willing to part with their future – a first-round draft choice that may just be the next Cam Newton – to win now. They knew they didn't have anyone to replace Teddy Bridgewater, so they found one on the trade market.
There is no trade market in college football. At least not in-season. So if someone important has to miss time, the only replacements are on your roster. For some teams, that's OK. They find a way. For others, it's a season-destroyer.
Take the Pac-12, for instance. And the quarterback position. Which teams have been healthiest there?
Washington (3-0 in conference), Washington State (3-0) and Utah (3-1). Funny, they are atop the league standings.
Oh sure, Stanford has been healthy at quarterback, but the Cardinal's key offensive player is a running back and Christian McCaffrey has been hurt. USC has been healthy under center as well, though the Trojans made a change due to performance. California suffered a quarterback injury but it happened before a bye week, so the Bears' Davis Webb might not miss a game. (However, the Bears' leading ball carrier, Vic Enwere, is out for the year with a broken bone in his foot.)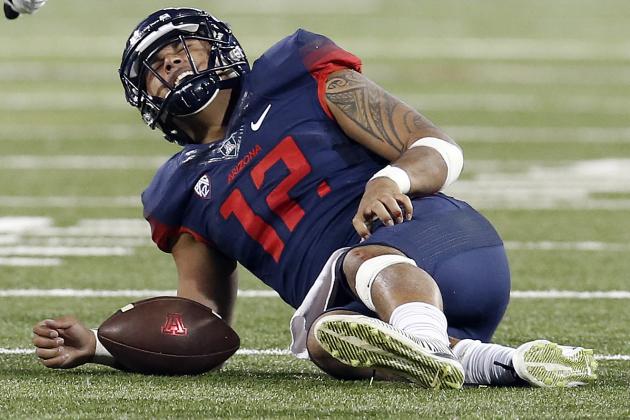 Otherwise, every Pac-12 team has had to use a second or third or, in Arizona's case, a fourth-string quarterback. Some have performed well – Colorado's Steven Montez was a season-saver – but most just aren't as good as the starter. Which makes perfect sense. Coaches want to win. To win you must play your best players. Anything else would be stupid.
It's also stupid to guess which players will stay healthy and which won't. So coaches cultivate backups, try to build depth and pray at least two Rosaries a day.
When it comes to football and injuries, nothing you can do to avoid them can hurt.
•••
• WSU: The Cougars picked up a good one when they signed Cody O'Connell a few years back. Jacob Thorpe has the story of the offensive lineman's journey to Pullman. ... Jacob also has his Pac-12 picks in today's paper. Would you like to compare and contrast with these or these? ... Jacob also held his weekly chat yesterday and posted a transcript. ... The Cougar volleyball team got back on track. ... Aron Baynes had surgery for a broken nose suffered during the NBA's preseason. ... This week's opponent, Arizona State, is still dealing with quarterback injury issues.
Elsewhere in the Pac-12, the second half is underway and anything can happen. Except not enough teams qualifying for bowls. That would be unthinkable. ... Oregon State may have found its quarterback of the future. His past, by the way, was spent in Moscow. The quarterbacks of today will have to figure out how to survive Washington. ... Utah had to dip into the retirement pool to find a healthy running back for last week and this week against UCLA, who hopes to have its quarterback. ... The game between Stanford and Colorado will pit two teams that want to dominate the line of scrimmage. ... How much has the Pac-12 changed? Oregon is the underdog at California this week. ... USC and Arizona have byes, which is a good thing for their health.
• Gonzaga: The coaches' preseason basketball poll is out this morning and the Zags check in at No. 13.
• EWU: Eastern travels to Bozeman this week but they won't have to worry about Dakota Prukop. He's riding the pine in Eugene. Jim Allen has more in his Big Sky notebook for the week. ... Jim also will hold a live chat today at noon. ... Around the conference, the rivalry between Weber State and Southern Utah has a lot of connections. ... The Bobcats know Eastern has a lot of weapons. ... Flagstaff and Northern Arizona will present challenges for Montana. ... Idaho State will need to take care of the ball against North Dakota.
• Chiefs: Everett lost at Kelowna 4-3 in overtime last night.
• Preps: There is a lot going on in the high school ranks right now, with the Greater Spokane League soccer race winding down. Mead took a big step toward the league title with a 3-2 win over visiting Gonzaga Prep yesterday. Jim Allen has the story. ... Greg Lee has a preview of tonight's key 3A battle between Mt. Spokane and Shadle Park. ... Greg and Sam Adams continue their Pick 6 selections. ... Greg was also at the windup of the GSL cross country season yesterday. ... The AP football polls didn't change much this week. ... The Archbishop Murphy fiasco this season has brought a few issues to light.
• Seahawks: Thomas Rawls isn't playing right now. But he's still a hero to many in his hometown. ... Earl Thomas just plays. ... Richard Sherman isn't happy. Again. ... Pete Carroll has Microsoft's back. ... Pass blocking is better. Run blocking? It's still a work in progress. ... The Hawks need Christine Michael to play at his best. ... The Hawks aren't favored in Sunday night's showdown at Arizona.
• Sounders: Seattle has one more chance to make the playoffs. If it fails, it could mean huge changes for one of the MLS' premier franchises. ... Portland's draw last night eliminated the Timbers from Champions League play.
•••
• I have stashed away a lot of candy bars for Halloween. But if the rainy nature of this October continues, I'm not sure I will need them. Oh well, I'll find a use for them. Until later ...
---
---