Sports
Weir improves his prospects by adding quads
Sun., Dec. 5, 2004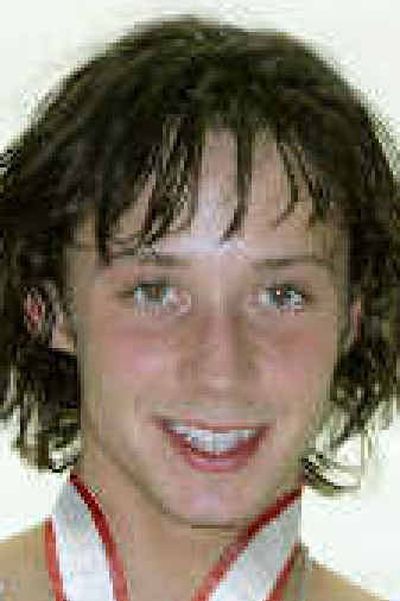 PARIS – Johnny Weir is learning a little Russian. More important, he's learning to land quads.
When Weir travels to Moscow next March for the World Figure Skating Championships, he hopes to have a quadruple jump in his arsenal to make him more competitive against world champion Evgeni Plushenko.
Not that Weir is doing badly without one. He became the top American man in the Grand Prix series with two wins and a second this season. Todd Eldredge previously had two victories several times.
Weir, 20, heads to the Grand Prix final in Beijing on Dec. 16-19 as the favorite because Plushenko did not participate in enough GP meets to qualify.
Weir also will go to the U.S. championships in Portland in January as the defending champ.
"I have the best record so far this year for the American skaters. It's been definitely the year for Canadian and American skaters," Weir said. "It's nice to see that there are new names coming up on top of the leaderboard, and as one of those names I'm very comfortable going into U.S. nationals and world championships."
It hasn't been easy for Weir, who lacked an international reputation in the figure skating world before this year.
"I still feel I'm proving myself to international judges," Weir said. "I really haven't been out that much."
It showed at the world championships last March in Germany, where he had to rally to finish fifth overall.
After winning the world junior title in 2001, Weir had inconsistent years, including a failure to finish at the 2003 nationals – where he clipped the boards and hurt his back barely 23 seconds into the free program. That forced him to work through the regional qualifying ranks for the 2003-2004 season.
In January in Atlanta, he became the first skater since Rudy Galindo in 1996 to take the national title after qualifying in sectionals. A superb performance marked by graceful landings helped him become the youngest skater since 1991 to win the U.S. men's title at 19 years, 6 months.
After struggling with a foot injury early this season, Weir came back to win at the NHK Trophy in Nagoya, Japan, beating two former U.S. champions, Tim Goebel and Michael Weiss.
Then came a victory over the European champion, Brian Joubert of France, at the Trophee Bompard in Paris.
He lost to Plushenko at the Cup of Russia last week, stumbling out of two jumps and referring to his performance as a "koshmar" – the Russian word for nightmare. He even complimented the translator in Russian.
"I don't speak very well, but I'm learning and hopefully in a year or so maybe I will be 10 percent better. It's going to be much more of a process than figure skating," Weir said.
It was the first time Weir and Plushenko met under the new international scoring system, which was adopted last June. It adds up the marks for technical skills and gives points for artistry.
Plushenko fills his programs with quads and regularly lands them. Weir is seeking his first in competition. Weir thinks he can offset his technical weaknesses with his elegance. He knows there is more than jumping in a good program.
"The new system is very important because it gives credit for the way we go into jumps and the way we move," Weir said. "I am pleased with that; I don't have to try the quad. I can improve on other aspects of my skating."
His jump landings are elegant and graceful rather than heavy, and his spins are unique.
"The softer edge comes very naturally for me," Weir said. "It is not something I have ever had to practice with, which I consider a blessing when I see other skaters."
His secure landings gain points while others try quads and fail.
Local journalism is essential.
Give directly to The Spokesman-Review's Northwest Passages community forums series -- which helps to offset the costs of several reporter and editor positions at the newspaper -- by using the easy options below. Gifts processed in this system are not tax deductible, but are predominately used to help meet the local financial requirements needed to receive national matching-grant funds.
Subscribe to the sports newsletter
Get the day's top sports headlines and breaking news delivered to your inbox by subscribing here.
---