Sports
This tourney still has room for little guy
Tue., May 18, 2004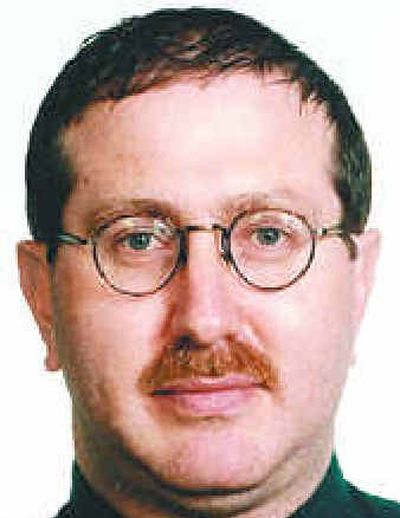 LAS VEGAS – I have been to Super Bowls, World Cups and Olympics; I'll take the World Series of Poker over any of them. In fact, I would walk across the desert for the World Series of Poker.*
(* Note to Readers: I am simply using hyperbole here for the sake of making a point. Heck, I don't like walking across the den to get another Dorito.)
(Note to Editors: Yes, that is a Las Vegas dateline atop this column. The only other datelines you will ever see from me are Reno, Nev.; Carson City, Nev.; Laughlin, Nev.; Atlantic City; Monte Carlo, and Deadwood.)
We are in the midst of a poker boomlet, thanks largely to the twin technological powers of the Internet and television. Some people now play poker on-line – in their pajamas, at any hour of the day, for real money. Other people gravitate to the game on TV – also in their pajamas, opting to watch a bunch of their contemporaries sitting around a table in a card room rather than watching a bunch of their contemporaries swallowing frogs on reality shows.
And, of course, some folks simultaneously play poker on the Internet while they're watching it on TV, which sort of exposes the soft underbelly of the superpower that is America.
(It should be noted that I am ESPN's analyst on the World Series of Poker. They asked me last year if I had any interest in doing it; I told them it was every boy's dream from the time he is 3 to broadcast poker on TV.)
"It's an egalitarian sport," says poker pro Phil Gordon. "If you're willing to put up your money, you have a shot to win the biggest prize out there."
Indeed, you can't play golf against Tiger Woods or tennis against Andre Agassi. But you can sit down next to Johnny Chan or Phil Hellmuth or T.J. Cloutier or Howard Lederer or Chris "Jesus" Ferguson or Annie Duke or Erik Seidel or Daniel Negreanu and play cards against the world's best – and beat them.
That's exactly what happened last year at the World Series of Poker's main event, the $10,000 buy-in no-limit Texas hold 'em finale. Chris Moneymaker, an accountant from Tennessee – you heard right, a poker player named Moneymaker, which is even better than a model named Twiggy – earned his ticket into the championship by winning a $40-entry tournament on-line, then outlasted 838 opponents to claim the $2.5 million top prize.
This year's $10,000-a-chair World Series of Poker championship commences Saturday at Binion's Horseshoe. Between 1,700 and 2,000 players will compete, with the winner's share possibly reaching $4.5 million. Anyone is welcome.
Or, if you're feeling really adventurous, rather than play in a tournament you can take a shot at a live cash game here and really feel the pressure of poker.
(Golfers talk about the pressure of sinking a big 12-footer on 18 at Augusta National. Please. As Lee Trevino once said, "Pressure is putting for $100 with $5 in your pocket." Every bet poker players make is their own cash.)
Across from the Horseshoe, you can join the likes of Chan, Barry Greenstein, Phil Ivey, Gus Hansen, Ted Forrest, Chip Reese (maybe the best cash-game poker player ever) and the legendary Doyle Brunson at their daily game going on at the Golden Nugget. It's usually a $4,000-$8,000 game – early betting increments in a hand are $4,000, later betting rounds are $8,000 – and sometimes the game switches to no-limit. You can step right in. Of course, you probably don't want to sit down with less than, say, $200,000 in cash.
If you get lucky, you can tell friends how you beat the best. If you don't get lucky, you can tell friends how you got busted by the best. Either way, you can gamble some more by going back to the Horseshoe buffet.
Ask The Slouch
Q. I grew up believing Abner Doubleday invented baseball in Cooperstown, N.Y., in 1839, but now we're told it was being played in Pittsfield, Mass., in the 1790s. You sticking with Abner? (Michael Ross; Frederick, Md.)
A. Best I can tell, Doubleday wrote up the rules to baseball while watching games as a season-ticket holder. This reminds me that when Christopher Columbus "discovered" America in 1492, he was greeted by several dock workers and took a carriage to the Shinnecock Hills Marriott.
Q. How come the Sopranos don't have Caller ID at home? (Jim O'Neill; Chicago)
A. Considering that Tony Soprano is so concerned with wiretaps that he'd order pizza from a pay phone, I believe this is one of the most thoughtful, mob-related reader inquiries I have ever received.
Q. Should I get my girlfriend liquored-up before proposing to her? (David Sutton; Seattle)
A. At the very least, I'd keep the receipt on the ring.
Q. Is that Michael Wilbon's real hair? (Joe Brod; Jacksonville, Fla.)
A. Like Teddy KGB says at the end of "Rounders," "Pay the man his money."
You, too, can enter the $1.25 Ask The Slouch Cash Giveaway. Just e-mail asktheslouch@aol.com and, if your question is used, you win $1.25 in cash!
Local journalism is essential.
Give directly to The Spokesman-Review's Northwest Passages community forums series -- which helps to offset the costs of several reporter and editor positions at the newspaper -- by using the easy options below. Gifts processed in this system are not tax deductible, but are predominately used to help meet the local financial requirements needed to receive national matching-grant funds.
Subscribe to the sports newsletter
Get the day's top sports headlines and breaking news delivered to your inbox by subscribing here.
---