News > Business
Not a Wal-Mart clone
Wed., May 26, 2004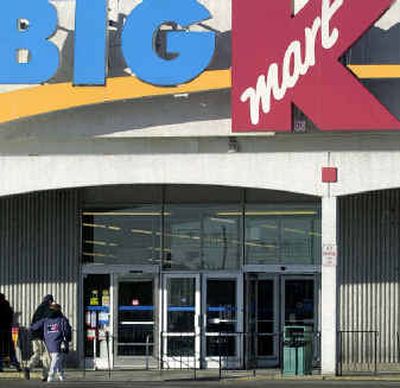 TROY, Mich. — Kmart will fail if it tries to be a "second- or third-rate version" of Wal-Mart and must stake out a different niche, the discount retailer's chairman told shareholders Tuesday.
Edward Lampert, Kmart Holding Co.'s chairman and majority shareholder, said the company should focus on giving customers specific reasons to shop at Kmart — such as its revamped exclusive clothing lines that will hit stores this summer.
He said when it comes to technology allowing speedy movement of inventory, no retailer could beat Wal-Mart Stores Inc., the world's biggest retailer.
"If that's who our competition is going to be, and we're going to be a second- or third-rate version, I don't think we're going to win," Lampert said during Kmart's first shareholder meeting since emerging from bankruptcy protection a year ago.
Less than 100 people attended Tuesday's meeting, which lasted an hour, most of which was spent on shareholders' questions for Lampert. The business on the agenda — approving the appointment of an auditor and of an incentive plan — was wrapped up in the first three minutes.
Speaking of the company's progress and direction, Lampert focused on the same themes of profitable sales and "back-to-basics" retailing that Kmart executives have talked about over the past year.
"We're taking baby steps to find a message that we think will resonate with our present customers, as well as those who may have shopped at Kmart in the past," Lampert said.
He pointed to a new advertising campaign that features television spots that match the cover of a particular week's ad circular. That might seem like an obvious tactic, but it's something that had not been done in the past, he said.
The company is taking a deliberate approach to change, with "no grand five-year plan," Lampert said. For example, he said Kmart does not intend to completely redesign stores, but instead is making strategic small changes, such as widening aisles.
Troy-based Kmart posted a profit in the previous two quarters and has won praise for its financial turnaround. However, sales have continued to drop.
Local journalism is essential.
Give directly to The Spokesman-Review's Northwest Passages community forums series -- which helps to offset the costs of several reporter and editor positions at the newspaper -- by using the easy options below. Gifts processed in this system are not tax deductible, but are predominately used to help meet the local financial requirements needed to receive national matching-grant funds.
Subscribe to the Coronavirus newsletter
Get the day's latest Coronavirus news delivered to your inbox by subscribing to our newsletter.
---