Sports
Illinois
Mon., April 4, 2005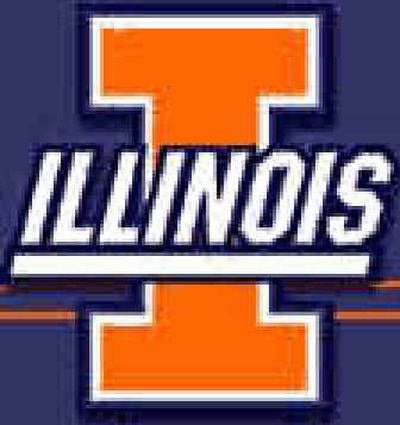 Record: 37-1
How they made it: Won Chicago Regional as the No. 1 seed. Defeated No. 16 Fairleigh Dickinson 67-55, No. 9 Nevada 71-59, No. 12 Wisconsin-Milwaukee 77-63 and No. 3 Arizona 90-89 (OT)
National semifinal: Illinois 72, Louisville 57
Record: 32-4
How they made it: Won Syracuse Regional as the No. 1 seed. Defeated No. 16 Oakland 96-68, No. 9 Iowa State 92-65, No. 5 Villanova 67-66 and No. 6 Wisconsin 88-82
National semifinal: North Carolina 87, Michigan State 71
Tourney tidbit
This is the first time two No. 1 seeds have met in the final since 1999 in St. Petersburg, when Connecticut beat Duke 77-74.
The buzz
There are two big questions. First is whether Illinois can control Tar Heels C Sean May in the low post. The second is whether UNC has the quickness to keep up with Illinois' guard trio of Dee Brown, Luther Head and Deron Williams.
May has been dominant in the NCAAs, and he will have a big strength advantage over any Illini player who attempts to guard him. When May gets it going in the paint, the Heels are almost impossible to beat because they can stroke it from the outside with Rashad McCants and Raymond Felton and because there is complementary frontcourt help from starter Jawad Williams and reserve Marvin Williams. It may be a case of the Illini picking their poison: Do they concentrate on stopping May and letting the perimeter trio bomb away, or do they concentrate on shutting down McCants and Felton and hope James Augustine, Roger Powell Jr. and reserve Jack Ingram can at least slow May?
One thing to remember
Arizona C Channing Frye shredded the Illini's frontcourt defense in the regional final.
But the Illini present some matchup problems of their own. The guard trio is marvelous. Each can shoot, pass, penetrate, play defense and even rebound. It's possible that UNC can slow one of the three. More than that, though, seems unlikely. It's vital that the Illini get something offensively from their frontcourt. Powell ate up Louisville's frontcourt in the semifinal, and Augustine had been a key in getting the Illini to the Final Four. Look for the Illini to pressure Felton as much as possible. When Felton struggles, the Heels struggle. A big advantage for UNC is its bench. Marvin Williams, a freshman, may have the most pure talent of anyone in college ball.
UNC needs big games from its defensive stoppers, Jackie Manuel and David Noel. Deron Williams put the clamps on Salim Stouadamire and Francisco Garcia in his past two games. Look for him to be matched up on McCants, who can go into a funk when his shots aren't falling.
Orlando Sentinel
Local journalism is essential.
Give directly to The Spokesman-Review's Northwest Passages community forums series -- which helps to offset the costs of several reporter and editor positions at the newspaper -- by using the easy options below. Gifts processed in this system are not tax deductible, but are predominately used to help meet the local financial requirements needed to receive national matching-grant funds.
Subscribe to the sports newsletter
Get the day's top sports headlines and breaking news delivered to your inbox by subscribing here.
---