Sports
Eastern will honor inductees
Sun., Aug. 28, 2005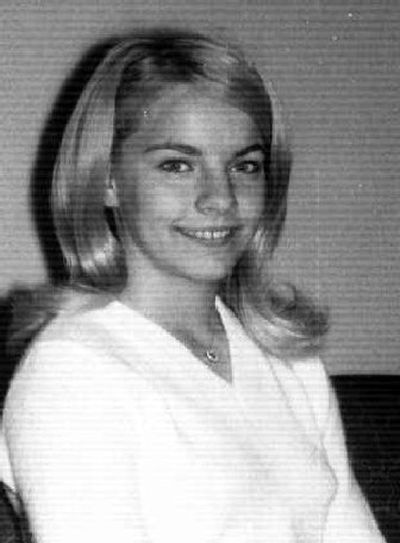 Eastern Washington University will induct six people and one team into the Eastern Athletics Hall of Fame on Oct. 1, the school announced Friday.
Jo Anderson McDonald, Dick Edwards, Jerry Krause and three members of the Carpine family will join the 1985 football team in the hall, which was established in 1996.
The induction will occur during halftime of EWU's football game against Portland State on Oct. 1.
McDonald, a 1969 graduate of Ferris High, was an All-American gymnast at Eastern in 1970. As a coach, she started the gymnastics program at Central Valley High in 1974, and won three national junior college titles while at Spokane Community College from 1978-83.
Edwards, a 1950 graduate of North Central High, scored more than 1,900 points as a collegian, including 919 while playing for Eastern's basketball team from 1953-55. Still the school's record-holder for career free-throw shooting percentage (84.9), Edwards helped start the Eagle Athletic Association in 1983.
Krause compiled a record of 262-195 while coaching Eastern's men's basketball team from 1967-85. His 1976-77 team finished 25-4 and one victory shy of the NAIA Tournament. Krause is the director of basketball operations at Gonzaga University.
The Carpine family, Vic and his nephews, Tony and Fred, made Eastern into a track power in the late 1940s and early 1950s. Vic ran the 100-yard dash in 9.5 seconds in 1939, which still stands as the school record with three others and was one-tenth of a second away from the world record at the time. Fred, who set the Evergreen Conference record in the mile (4 minutes, 33.2 seconds) in 1950, and Tony, who set the school record in the 880 (1.56.5) in 1947, helped Eastern win 43 consecutive dual meets under coach Red Reese.
The 1985 football team, coached by Dick Zornes, finished 9-3 and advanced to the quarterfinals of the Division I-AA playoffs. The team posted a 42-38 win in the first round of the playoffs against Idaho, which had defeated the Eagles 42-21 during the regular season.
Local journalism is essential.
Give directly to The Spokesman-Review's Northwest Passages community forums series -- which helps to offset the costs of several reporter and editor positions at the newspaper -- by using the easy options below. Gifts processed in this system are not tax deductible, but are predominately used to help meet the local financial requirements needed to receive national matching-grant funds.
Subscribe to the sports newsletter
Get the day's top sports headlines and breaking news delivered to your inbox by subscribing here.
---