Sports
CdA pair has work cut out
Tue., Jan. 11, 2005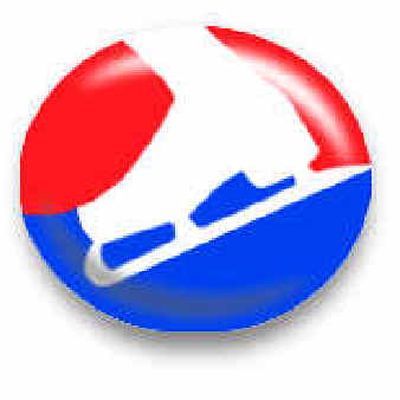 PORTLAND – Their 11th-place overall finish in the State Farm U.S. Figure Skating Championships signified a lot to Kalie Budvarson and Chris Anders of Coeur d'Alene.
For starters, they hold the title of 11th best novice pairs skaters in the U.S. – an impressive position, considering the thousands of after-school skaters who couldn't land a single Salchow to save their lives.
But equally telling, the pair from the Inland Northwest Figure Skating Club know they have a way to go in the world of highly competitive skating where speedy 90-pound 14-year-olds are landing double-double jumps like never before. With the U.S. Figure Skating Championships in Spokane two years away, the Idaho couple are determined not to stop at No. 11.
"It just makes me want to work harder," Budvarson said while watching the top novice pair – Claire Davis, 14, and Nathan Miller, 16 – perform an inspired free skate program Monday morning at the Memorial Coliseum.
Budvarson, 18, and Anders, 19, were in 11th – out of 12 pairs – after Sunday's short program. They were randomly selected to skate first, out of the four lowest pairs Monday, for the free-skate portion. Their one noticeable mistake came about a minute into their 3-minute, 37-second program, when Budvarson lost her balance on a double flip/double loop combination.
She stumbled after the first jump, touched her right hand to the ice, recovered, and landed the double loop.
"I didn't fall," Budvarson said. "That was my goal. It was like, if I'm coming to nationals, I'm not going to fall."
Falling, however, was the unwelcome maneuver of the morning as several of the skaters caught edges and hit the deck. Budvarson and Anders had taken a bad spill during warm-up for the short program Sunday, when they got tangled during a split double-twist attempt. Anders suffered a deep bruise to his left quad. Budvarson was already skating with a right groin pull for days.
"It hurt a little bit, but during the program I didn't feel it," Anders said. "It hurts a lot more when I walk."
In the final of the three foursomes, Davis of the Colorado Skating Club and Miller of Colorado's Broadmoor Skating Club, Inc., held on to the No. 1 position, skating a clean, dramatic program to the music of "Prince of Egypt." Davis and Miller, last year's junior national champions, were judged the best by seven of nine judges.
The biggest jump at the top came from Pacific Coast Sectional winners Bianca Butler and Joseph Jacobsen, who moved from fourth to second. The California twosome showed the poise and power that comes from the experience of competing in three nationals.
"It's always easy when you see others do things and people ask you, 'Why can't they (Budvarson and Anders) do this? Why can't they do that?'" said Karin Kunzle-Watson, coach of the Idaho pair. It comes with experience, Watson said, and the pair have only skated together for two years.
With their first national tournament behind them, Budvarson and Anders will take a brief time off, then go back to work. Their first task is to move up to the junior level from novice. They've already passed the moves test and need to take the freestyle test.
Next, there will be more difficult lifts and jumps, and triples to learn. They will branch out regarding competition, such as skating in the Broadmoor Open in Colorado Springs, Colo., and the Indy Challenge in Indianapolis for dance and pairs, both in June.
Skaters at this year's championship are being judged on the century-old 6.0 system. But after this week's nationals, junior and senior skaters will be judged on a new international system. Next year's nationals will be in St. Louis, where Budvarson and Anders are gearing up to compete as juniors.
"We'll be on the top of our game in Spokane," Budvarson said. "It will most likely be our third year at nationals. We'll have a reputation, a good one."
Local journalism is essential.
Give directly to The Spokesman-Review's Northwest Passages community forums series -- which helps to offset the costs of several reporter and editor positions at the newspaper -- by using the easy options below. Gifts processed in this system are not tax deductible, but are predominately used to help meet the local financial requirements needed to receive national matching-grant funds.
Subscribe to the sports newsletter
Get the day's top sports headlines and breaking news delivered to your inbox by subscribing here.
---