Sports
Cougs playing new tune, but need audience
Fri., Jan. 14, 2005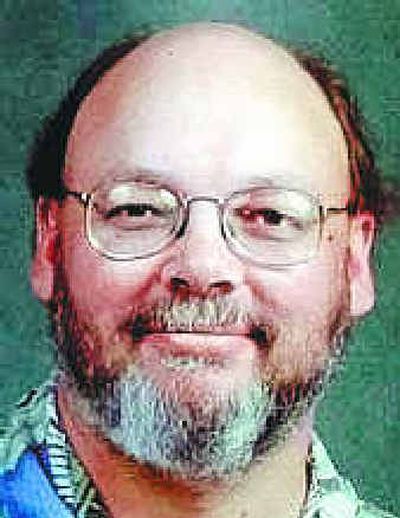 PULLMAN – OK, so Washington State raked Oregon State by 18 points, the Cougars' most decisive Pacific-10 Conference win since, well, the last one.
Yeah, the Cougs are off to their best conference start in a decade.
Another double-double for Jeff Varem. Three straight games over 47 percent shooting. A couple of go-to buckets and a career-high 12 points for Kyle Weaver, the freshman who couldn't get off the bench four games ago.
But the real revelation to be culled from the Cougars' 63-45 win on Thursday night?
Dick Bennett likes Foreigner.
Real deal.
This was discovered when they promoted the game as Dick Bennett Night, with halftime Bennett trivia, a Bennett sartorial giveaway and even Bennett-picked music during timeouts and other lulls.
So then, Foreigner – good and loud over the P.A. system.
"I do like them, yes," said WSU's 61-year-old head coach. "Actually, I couldn't think of another group.
"I do like that one song they played – 'Juke Box Hero.' I told them that's the way it's got to be – that they just keep rockin' and rockin', and the kid's outside in the rain and he hears the music and he wants to get in there, so he gets that old guitar and learns it and keeps pounding away at it. I like that one. But I couldn't remember another one they did.
"I almost told them Elvis Presley, but that would have been so bad …"
The coach was, admittedly, embarrassed by the entire production Thursday night. Well, maybe not the entire production.
He was certainly fine with the final score, the effort, the progress and the fact that the Cougs weathered one of their trademark "barren" offensive patches – like the kind they didn't weather against UCLA, the one that stands between them and a share of first place this morning.
Bennett conceded, finally, that his team was "very good tonight" – even if he was still grinding his molars and clenching his fists with the lead at 18 points.
"I get into the game and get upset with the little goofy mistakes," he said. "I can't be mellow and expect them to be hard-nosed – and we don't have a chance if we're soft."
Soft? There no longer seems to be such a word in the Cougar vocabulary.
For the fourth time in five Pac-10 games, Wazzu held an opponent under 40 percent from the field, which is more or less the benchmark of how deep they're climbing into the shooter's shorts. Even the Beavers' only double-figure scorer, talented forward David Lucas, was a virtual non-factor – five turnovers offsetting 12 points – thanks to some relentless double teams.
Too much season remains for definitives, but this was surely another sign that the Cougs' confidence is on the rise.
"I'm not one to delve into that," Bennett said. "I'll tell them, 'You were good tonight, you were tough tonight, you ought to feel good about it.' I don't assume that we'll automatically be (confident), but the more it's there, the more likely it'll be to return."
You could probably say the same about the support.
If there was a hiccup Thursday night, it may have been the fact that the first Pac-10 game with students on campus attracted just 3,502 fans despite one of the most inspired freebie incentives in college basketball history.
Dick Bennett sweater vests.
OK, so they only gave them out to the first 75 students. These were sweaters, for heaven's sake. They're a little more pricey than T-shirts, even without the sleeves.
If they'd ever tried this at Utah when Rick Majerus was coaching, they couldn't have afforded to spring for more than a single sweater.
In any event, the marketing department worked its hiney off on this one, and the lesson imparted is that it's never going to be a straight line.
"We were talking about that today," said athletic director Jim Sterk, "about what's marketing's role and how much does it depend on wins and losses. You can't do one without the other, but obviously if you're marketing right and then they start to win, it takes quicker leaps."
That couldn't have been more obvious than it was last year, Bennett's first at Wazzu, when the average attendance at Pullman zoomed from a dismal 2,310 in 2003 to semi-encouraging – at least the most remote basketball outpost in the Pac-10 – 4,540.
The discouraging word Thursday was that the crowd was a virtual match for WSU's game with Stanford in Spokane – a game played on New Year's Eve, with no captive student audience and roughly a zillion other things to do downtown that night. Somehow that was an indictment of Spokane's Cougar support, a notion as common as it is laughable.
What does that make this?
Just more evidence of how difficult it can be to sell college basketball these days, at least if you have to start from scratch.
"Tonight, we probably lost some because it was on Fox and it was five degrees out," acknowledged Sterk. "It's a little easier for them to stay home and enjoy the game there."
And unlike last year, when the first students-back-on-campus game drew 6,409, the Cougs were playing OSU instead of Washington, and they were doing it on a Thursday night instead of a Sunday afternoon.
But it's only Spokane that's supposed to grasp for alibis where the Cougs are concerned.
"I want it quicker and I'd love for us to be filling it every night," Sterk said, "but we've made some substantial gains. We're not satisfied, but every place Dick has been they've had to build bigger arenas. People love to watch great basketball and his style is fun to watch, I'm convinced of it.
"The core basketball fans that we never lost during (the last several years) have really embraced the style. They love it that we're playing great defense and that's where it starts, and that they're working and screening and taking good shots. But it's not an overnight thing."
Nope. Sometimes you just have to keep rockin' and rockin', and pounding away at it. Like an old guitar.
Local journalism is essential.
Give directly to The Spokesman-Review's Northwest Passages community forums series -- which helps to offset the costs of several reporter and editor positions at the newspaper -- by using the easy options below. Gifts processed in this system are not tax deductible, but are predominately used to help meet the local financial requirements needed to receive national matching-grant funds.
Subscribe to the sports newsletter
Get the day's top sports headlines and breaking news delivered to your inbox by subscribing here.
---