News > Idaho
Local UI students spending summer interning with NASA
Sat., June 25, 2005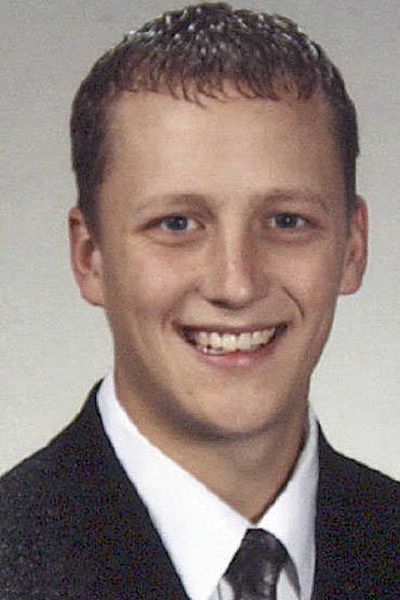 Danielle Ator of Coeur d'Alene, 21, and John Lacy, 22, Post Falls, don't look like rocket scientists, but these two mechanical engineering majors at the University of Idaho have been awarded summer internships with NASA's Jet Propulsion Laboratory in Pasadena, Calif. The students left recently and are scheduled to return Aug. 20. They will receive a $5,000 stipend, room, board and travel expenses.
This is Ator's second summer with the program. She will be a senior next year at UI. A 2002 graduate of Lakeside High School in Plummer, Ator was the valedictorian of her class. Her family moved to Coeur d'Alene in 2003. She never considered going to college anywhere other than UI.
Last year, after receiving an e-mail about summer internships, she checked into JPL. She decided to give it a shot and spent last summer doing reliability testing on electrical passives embedded in organic substrates.
"Passives are like resistors and capacitors which are in all kinds of circuits," Ator said. The work she was involved with was testing smaller types of passives that NASA potentially might be interested in.
This summer Ator will be working on testing of the Mars rovers. The title of the project is "Approach and Instrument Placement Validation." She said that the way the Rovers work now is from Earth. A command is sent up to the Rovers, of which there are two on Mars now, studying the rocks. With the software they use now, it takes three sols, or three Martian days, for the Rover to complete looking at one rock. Software has been developed to speed up the commands, and Ator will be working with the team testing this software and checking to see if it's reliable.
Ator's father, Ken, is an automotive mechanic, but that's not where her desire to be involved in mechanical engineering came from.
"I know pretty much nothing about my car," Ator said. She actually got the engineering bug from living in the engineering residence hall at UI.
Her mom, Nancy, works at Liquidation World. Both Ken and Nancy are extremely proud of their daughter.
"My mom is hoping I'll build her a robot to clean house," Ator said.
Lacy is interning at JPL for the first time. With only nine credits left to graduate, there is a possibility he could finish up his credits at JPL if it extends his internship for another six months, which is a possibility.
Lacy has had a full life already, having lived in 10 states and three countries – the United States, Kenya and Ethiopia. His brother Shaun, now 19, was born in Kenya. Lacy's parents, Vicki and George, were missionaries in the African countries from 1984-1987. George, a helicopter pilot, was flying for Helimission, a Swiss-based organization. He now trains other pilots.
A 2001 graduate of Post Falls High School, Lacy attended Able Learners in Spokane, an advanced placement program that increases opportunities for gifted and talented students. He thought about going into architecture, but a high school drafting class piqued his interest in engineering.
At JPL Lacy will be working on a four-legged robot that has to be designed to fit a certain algorithm of movements. He'll be working with the bio-inspired technologies and systems group. The whole idea is for the robot to move just like an animal.
"It has to be able to walk forward, backward and side-to-side without turning," Lacy said. "It has to stand, and my mentor said I also have to design it to "pronk," where it stands on all four legs and jumps straight up in the air like animals do. To mimic the movement of animals is the basic inspiration."
Lacy has to design, model, simulate and build the robot. He'll start with computer drawings and then put it into a dynamic simulator program that will simulate how it will move.
He had to submit a research report to NASA prior to departure as one of his requirements.
In addition to Ator and Lacy, 12 other undergraduate students from Idaho will intern at JPL this summer. This is the third consecutive year that more Idaho students were accepted into the NASA JPL summer internship program than from any other state.
Local journalism is essential.
Give directly to The Spokesman-Review's Northwest Passages community forums series -- which helps to offset the costs of several reporter and editor positions at the newspaper -- by using the easy options below. Gifts processed in this system are not tax deductible, but are predominately used to help meet the local financial requirements needed to receive national matching-grant funds.
Subscribe now to get breaking news alerts in your email inbox
Get breaking news delivered to your inbox as it happens.
---