News > Spokane
Suspect in Spokane killing arrested in California
Thu., June 30, 2005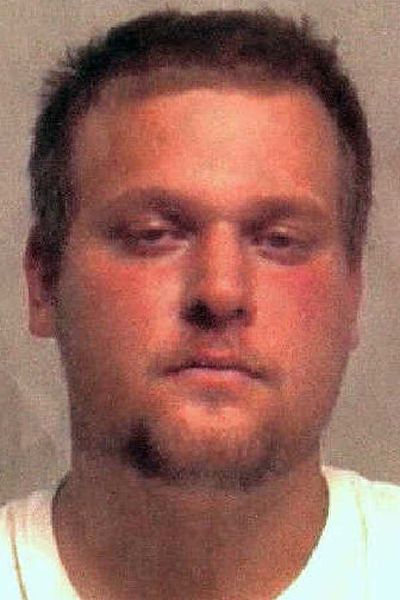 A fugitive wanted in connection with the killing of a 17-year-old Shadle Park High School student was arrested Wednesday in Sacramento.
Spokane police Lt. Scott Stephens said his detectives learned Wednesday morning that 23-year-old Nicholas Walter may have fled from Portland to Sacramento.
"We were actually trying to work with an informant to try to arrange a location where he could be picked up," Stephens said. "In the meantime, the Sacramento Police Department picked him up at a Salvation Army. He was apparently looking for a free meal."
Efforts are now under way to extradite Walter.
Earlier this month, Walter was caught trespassing in Portland, cited and released by that city's police department because Washington does not contribute fingerprints to the regional database used by Oregon.
Walter is charged with the June 5 first-degree murder of Matthew Migaki.
Spokane police said Walter and two teenagers asked Migaki to sell them 2 ounces of marijuana for $460. The trio met Migaki at Francis Avenue and Monroe Street about 1 a.m., then drove him to another location where he picked up the drugs, police said.
Once Migaki was back in the car, Walter planned to intimidate and rob him by pointing a sawed-off shotgun at him, according to court documents.
But the gun fired, striking Migaki in the neck, while the car was on Madison Street just north of Francis Avenue. Walter ran with the marijuana and shotgun, according to court documents. The other two youths – Caleb J. Hanowell, 16, and James N. Beasley, 15 – drove the victim to a hospital, where he was pronounced dead.
Hanowell is facing charges of first-degree felony murder and conspiracy to commit first-degree murder, and Beasley is accused of first-degree felony murder and first-degree robbery.
On June 18, Portland police arrested Walter on suspicion of trespassing in an abandoned Portland house.
He was fingerprinted and gave police the pseudonym Joseph James Metcalf, said Portland police spokesman Sgt. Brian Schmautz. As "Metcalf," Walter was treated in accordance with Portland's "cite and release" program for persons accused of misdemeanors who don't have local records. He was released a few hours after being arrested.
Walter's prints didn't immediately give him away, authorities said, because the state of Washington does not contribute fingerprints to a law enforcement system called the Western Identification Network. The network is a database of fingerprints from Alaska, Idaho, Montana, Nevada, Oregon, Utah and Wyoming.
Fingerprints for persons arrested on misdemeanors in Oregon are run through the Western Identification Network. With an average time of 30 minutes to search through the seven-state database of 3.2 million fingerprints, the Western Identification Network is the standard fingerprint search program, said Portland Police Bureau identification technician Kim Yada.
Both Washington and California are considered "interface members" of the network. Though these states have access to the database, their fingerprints are not included in member states' normal searches –although an auxiliary search can be made of interface members.
Yada said Portland police always make the auxiliary search if an officer believes a suspect has some connection to Washington or California. If a suspect does nothing to arouse an officer's suspicions, the search is not made, she said.
"Unfortunately, Washington's system is not automated with our system," Schmautz said. "He was searched appropriately."
After a fingerprint is searched through Western Identification Network – whether it receives a hit or not – it is automatically transmitted to the FBI's national database, the Integrated Automatic Fingerprint Identification System. The national system covers all 50 states, receives 6,000 new entries a day and contains more than 45 million fingerprints, Yada said.
While Walter successfully avoided detection because the arresting Portland officer did not request a search of Washington's database, the FBI's database eventually identified the fingerprints as Walter's.
By then, he had already been released and was heading south.
Local journalism is essential.
Give directly to The Spokesman-Review's Northwest Passages community forums series -- which helps to offset the costs of several reporter and editor positions at the newspaper -- by using the easy options below. Gifts processed in this system are not tax deductible, but are predominately used to help meet the local financial requirements needed to receive national matching-grant funds.
Subscribe now to get breaking news alerts in your email inbox
Get breaking news delivered to your inbox as it happens.
---