News > Features
If mother wants in-law's advice, she should say it
Thu., March 17, 2005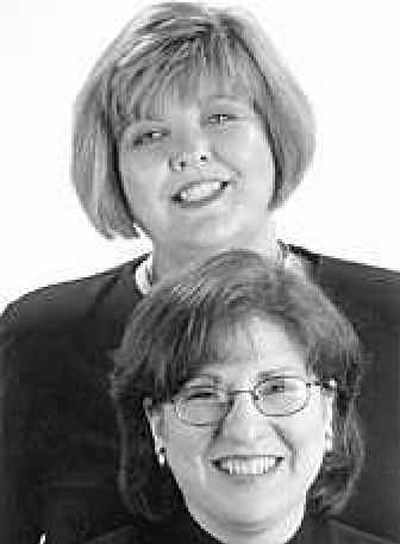 Dear Annie: My wife has a very good relationship with my mother. Mom always has valued my wife's opinion and often asks her for advice.
Mom recently entered a nursing home, and there are decisions that must be made regarding her care and future. The problem is that my siblings feel my wife has no place in these discussions, including giving me her opinion. I've made it clear that my wife's place is to help me with her advice during these difficult times.
I do not want to create a rift, but I value my wife's views, and I feel that Mom would want her involved, given their close relationship. I would like to think this is what marriage is all about – to act as a team in good times as well as bad. Am I on the right track here? – Mom's Son
Dear Son: Yes and no. The decisions about your mother's care should be made by her and her children, together. If Mom wants your wife involved, she should say so to your siblings. If she is incapable of expressing this desire, your wife should not involve herself directly. However, your siblings should not be telling you whose support and advice you can seek on your own. Obviously, you need and appreciate your wife's counsel, and you ought to have it.
Dear Annie: My wife and I, along with our three young children, just moved back to my home state. We have not yet found a home, so we are staying with my parents. My mom works across the state and is only home on holidays, so she's basically out of the picture. My father is the problem.
Dad always has had a gruff, critical personality. On several occasions, he has yelled at my children for flimsy reasons, like not picking up the phone before the third ring, leaving the remote control on the floor and not cleaning the hair out of the shower. All three of them are scared to be in a room alone with him.
Dad opened his home to us, and I don't feel it's my place to criticize his behavior. What should I do? – Bark Is Worse Than His Bite in The Southeast USA
Dear Bark: Your father is unaccustomed to your presence, and he expects a certain amount of order in his home. There's no reason your children can't pick up the phone sooner, return the remote to its proper place and clean the hair out of the shower. However, the yelling is unnecessary.
Tell Dad he frightens the children when he raises his voice, and if he will ask more calmly, they will do their best to cooperate. Then tell your children to be respectful of Grandpa, and remind them that he isn't used to having children underfoot. They also are old enough to understand that Grandpa loves them and his yelling is not intended to hurt their feelings. We hope you find your own place soon.
Dear Annie: You gave "Bad Feelings in Georgia" sound advice concerning the new man in their mother's life. They are right to fear that he may be after her money, but they also should fear for her safety.
Today, reliable and inexpensive background checks can be done on the Internet. The daughters should not hesitate to do one and ask their local police if they know the guy. He could be a serial Romeo who preys on wealthy widows. The kids should also drop by unexpectedly at all hours of the day.
Con men look for easy prey. If he knows he has a family of eagles watching his every move, he will disappear on his own. – Been There, Done That, and He Left
Dear Been There: Thank you for passing along your valuable expertise. We hope "Georgia" will do as you suggest.
Local journalism is essential.
Give directly to The Spokesman-Review's Northwest Passages community forums series -- which helps to offset the costs of several reporter and editor positions at the newspaper -- by using the easy options below. Gifts processed in this system are not tax deductible, but are predominately used to help meet the local financial requirements needed to receive national matching-grant funds.
Subscribe now to get breaking news alerts in your email inbox
Get breaking news delivered to your inbox as it happens.
---