News > Spokane
Write-in mayor quits Hauser post
Tue., July 1, 2008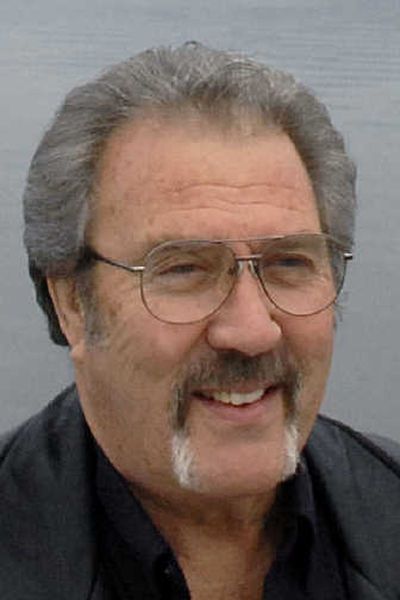 The mayor of Hauser resigned Monday, saying he can't serve the city in the midst of a sexual harassment complaint because he believes the city's actions were indefensible.
"It's a moral and ethical issue," said Don Werst, mayor since January after winning a write-in campaign. "I can't say that the city has no blame and remain in that position if that's not the way I believe."
Earlier this year, a former clerk for the 670-person town north of Post Falls filed a complaint with the Idaho Human Rights Commission accusing City Councilwoman Carmen Miller of retaliating against her after she declined sexual advances.
Janet Crapo, who resigned as city clerk in March after 15 months on the job, said she took her concerns to then-mayor Ed Peone and Werst, who was City Council president at the time. State law requires that complainants file with the commission before filing a discrimination suit. Commission complaints are confidential.
Werst's last day in office was Monday. The council is scheduled to discuss a replacement at its meeting Wednesday.
In his resignation letter, Werst blames Peone for not acting on Crapo's complaints.
"After assuring me that he had addressed the matter, it became obvious that he made no attempt to resolve it," Werst wrote.
In a phone interview, Peone said Miller and Crapo assured him the situation had been resolved.
"Don wouldn't let it drop," said Peone, who served as mayor for 14 years before losing to Werst in November. "The only one that had the problem was Don."
Miller declined comment Monday. Crapo was unavailable for comment but said previously that she filed the complaint because "I just don't want anybody to have to go through what I went through."
According to the complaint, Crapo met Miller at a free fitness class offered at the town fire station and soon accepted the two-day-a-week city clerk job. Miller began visiting her at work, discussing her own sexual orientation and showing pictures of herself, including one of her clad in a bikini during a body-building competition in Hawaii, according to the complaint.
Werst said he never witnessed the harassment but did see Miller belittle Crapo during council meetings.
"The retaliation was obvious, not just to myself but to everyone around us," he said.
Werst has been the target of a recall effort that organizers say stemmed from him firing a city contractor, belittling other officials and performing city business without the authorization of the City Council.
A Hauser resident since 1996, Werst said he ran for mayor as a write-in candidate in hopes of smoothing the divisiveness that he says mars Hauser.
But given his position on the harassment claim and the recall effort against him, "it's just going to be awkward to impossible to make that happen," the 69-year-old said. "I don't cut and run on things like this … but I don't know if I want to put myself through the hassle anymore."
Longtime residents have told him the infighting in city government will likely never end.
"It's been going on for so long it's almost part of the history of the city," Werst said.
Local journalism is essential.
Give directly to The Spokesman-Review's Northwest Passages community forums series -- which helps to offset the costs of several reporter and editor positions at the newspaper -- by using the easy options below. Gifts processed in this system are not tax deductible, but are predominately used to help meet the local financial requirements needed to receive national matching-grant funds.
Subscribe now to get breaking news alerts in your email inbox
Get breaking news delivered to your inbox as it happens.
---