News > Features
Man who wrote Butch Cassidy died in Spokane changes story
Discoveries include prison mug shot, manuscript
Sun., July 22, 2012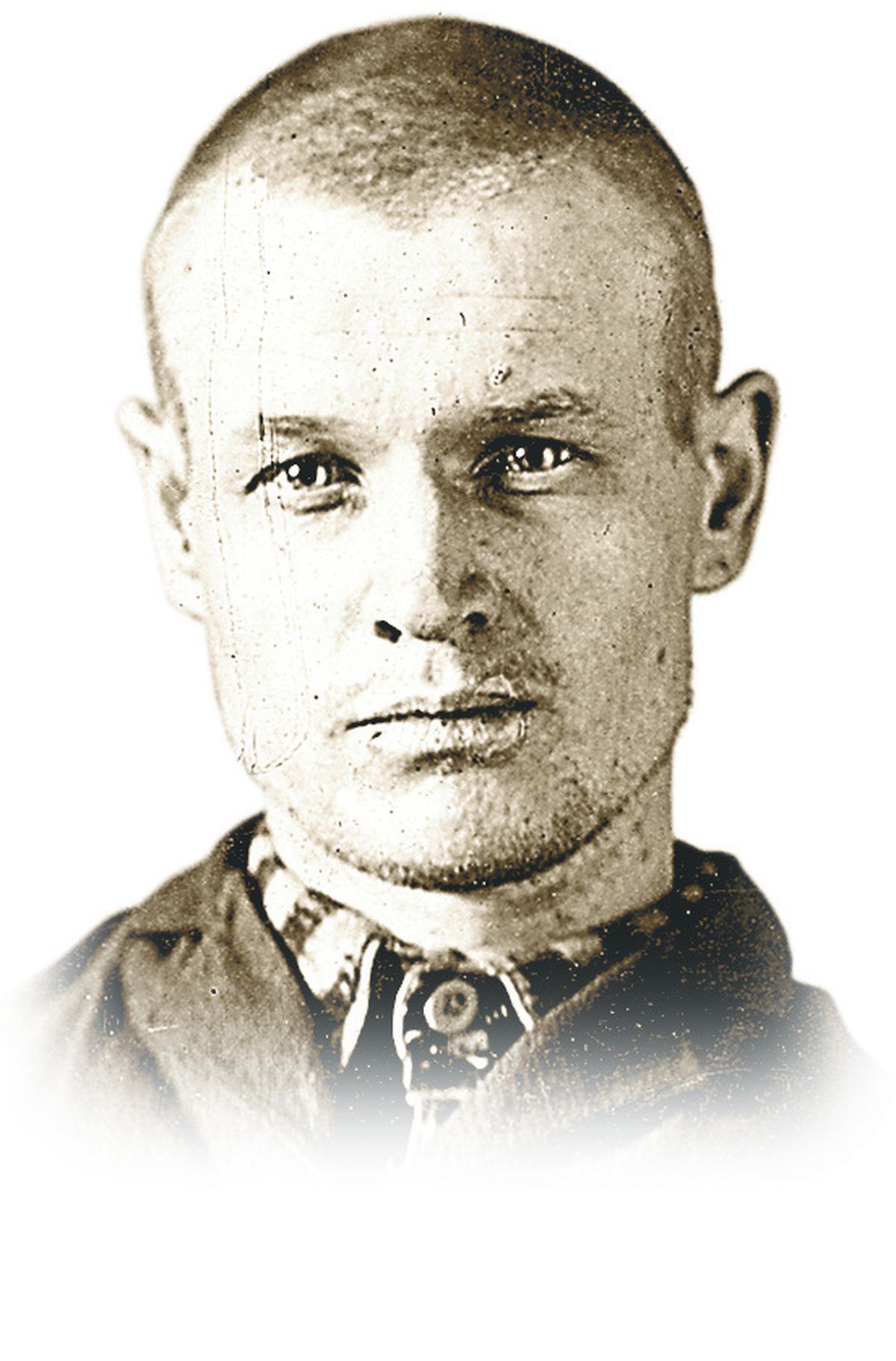 Author Larry Pointer says William T. Phillips, pictured at right, looks a lot more like the convict William T. Wilcox (top in 1897) than he looks like the convict Butch Cassidy (above in 1895).
In 1977, Montana author Larry Pointer claimed that Butch Cassidy was actually William T. Phillips, who died quietly in Spokane in 1937 – not in a Bolivian shootout.
This year, Pointer has published a new book, "Butch Cassidy's Story: Bandit Invincible" (LLP Publishing, $30) in which Pointer does something remarkable: He admits he was wrong.
In this new book, Pointer has found compelling proof about the true identity of William T. Phillips. He was, in fact, William T. Wilcox, who probably rode with Butch; possibly knocked off a bank or two with Butch; and undoubtedly swapped stories around campfires with Butch. But he was not Butch.
Pointer's earlier book, "In Search of Butch Cassidy," made a sensation in 1977 when it made the case that Butch changed his name, went straight and lived out his life as a quiet Spokane machinist. This new book has made a different kind of sensation.
"The toughest thing I had to do was go down to Lander (Wyoming) and do a book signing, and say, 'I was wrong,'" Pointer, 72, said by phone from his Billings home.
He said the response has covered the gamut: Some people still cling to Pointer's original conclusion, some believe he is "disingenuous" for changing his mind, and plenty believed he was wrong all along.
Pointer isn't as broken up about this as you might think, because he doesn't believe that history is a "competition or an argument."
History, he said, is simpler: "It is what is there." And during the last three years, he found two pieces of evidence that turned his theory on its head. The first was a manuscript; the second was a prison mug shot.
The manuscript was something Phillips wrote toward the end of his life in Spokane. It was called "Bandit Invincible," and it was an account of Butch Cassidy's life as told by a man who had "known Butch since early boyhood." Phillips seems to have written it in hope of stirring some interest from Hollywood (about 30 years too early, as it turned out). The handwritten manuscript was not stylistically polished, but it was jammed with authentic and sympathetic details about Cassidy's life.
That manuscript caught the eye of, first, Spokane Daily Chronicle reporter Jim Dullenty, and then Pointer. The manuscript was so detailed that they began to explore the idea that Phillips was really writing about himself. This theory was supported by accounts from Lander old-timers, who claimed to recognize Phillips as their old friend Butch.
Yet there were plenty of doubters, who cited tantalizing gaps and missing clues in the theory. Pointer was always aware that a more complete manuscript once existed, typed out by Phillips' wife, Gertrude. But no one had unearthed it.
Then, in 2009, a Utah antiquarian collector ran across a sale offering on the Internet: The original, unabridged "Bandit Invincible" manuscript. The manuscript had gone through the hands of two Spokane collectors and was finally on the market. The Utah collector bought it and brought in Pointer, among others, to authenticate it.
Authentication wasn't difficult – it was typed on the back of "W.T. Phillips General Machine Work" stationery. What really astounded Pointer was that it was nearly twice as long as the abridged manuscript. Pointer found many new leads to pursue. One of those leads led to a man named William T. Wilcox, who, upon further research, had a background that sounded a lot like William T. Phillips'. Wilcox had served time in the Wyoming Territorial Prisons, right alongside Robert Leroy Parker, aka Butch Cassidy.
This led Pointer to pursue the possibility that he might find a prison mug shot of Wilcox. Pointer vividly remembers the day in 2011 when he found the mugshot.
"When that image appeared on my computer, it was a kick in the pit of my stomach," Pointer said. "There was no question in my mind that I was looking at an image of William T. Phillips.
In short, William T. Phillips looked a lot more like the convict William T. Wilcox than he looked like the convict Butch Cassidy.
Still, this new book does not resolve every debate about the identity and fate of Butch Cassidy. As Pointer himself said, "It offers more questions than conclusions."
Tracing the identities of Western outlaws is particularly maddening because they were so partial to aliases. They were often on the lam from warrants in other states, and they were certainly not anxious to advertise their presence in a new town – especially while planning a job. Robert Leroy Parker, for instance, was variously known as George Parker, Jim Lowe, Jim Maxwell, Lowe Maxwell, Jim Ryan and George Cassidy.
And the name Butch Cassidy itself was an alias – and one that might have been used by more than one outlaw. Pointer is not dismissing the possibility that "Bandit Invincible" is the story of "two individuals intertwined." Perhaps, he speculated, "these two guys were messing with us from the get-go."
Pointer's new book was self-published and is available only through the author, by sending $30 to LLP Publishing, 710 Joyce St., Billings, MT 59105. The book contains the complete "Bandit Invincible" manuscript, with extensive commentary and notes after each chapter. He has not done any readings in Spokane yet, but he hopes to.
"Somewhere out in Spokane are more answers to the mystery," Pointer said.
Meanwhile, Pointer has by no means reached the end of his Butch Cassidy research. He and his wife have an October vacation planned – to Cholila, Argentina, the site of Butch Cassidy's old ranch, up against the spine of the Andes.
Jim Kershner is a senior correspondent for The Spokesman-Review. He can be reached at jimkershner@comcast.net.
Local journalism is essential.
Give directly to The Spokesman-Review's Northwest Passages community forums series -- which helps to offset the costs of several reporter and editor positions at the newspaper -- by using the easy options below. Gifts processed in this system are not tax deductible, but are predominately used to help meet the local financial requirements needed to receive national matching-grant funds.
Subscribe now to get breaking news alerts in your email inbox
Get breaking news delivered to your inbox as it happens.
---