News > Features
Personal experiences with prejudice inform Divakaruni's work
Thu., April 10, 2014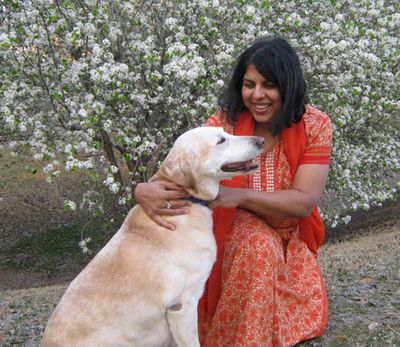 Chitra Divakaruni can laugh now about the people who shouted at her in public after 9/11. "Go back to Iraq!" they'd holler, or some similar jeer.
But the aggression was scary when it happened, said Divakaruni, who moved to the U.S. from India at 19 and was living in the San Francisco Bay Area when the terrorist attacks occurred.
"There was a lot of anger and aggression and hatred," she said. "People were just kind of aiming it at anyone who looked different and dangerous." She added, laughing again: "Although I can't really imagine that I looked very dangerous, even then."
The main character in Divakaruni's newest novel, "Oleander Girl" (now in paperback from Simon & Schuster; $15), experiences similar prejudice when she arrives in New York. Orphaned at birth and raised by her grandparents, Korobi Roy has left Calcutta to learn her true identity. In the U.S. in 2002, Korobi finds suspicion based on her dark skin.
Divakaruni will read from her book Saturday evening as part of this week's Get Lit! literary festival. She'll take the stage alongside Gregory Spatz, a Spokane writer who teaches at Eastern Washington University.
She'll also talk about her life as a writer who straddles Indian and American cultures.
Divakaruni wrote a column for the Los Angeles Times about her decision to fly an American flag at her house after the Sept. 11 attacks. More ambivalent feelings accompanied her patriotism, she wrote, as she witnessed "backlash in this country against people who are or, to the uninitiated eye, look Islamic or Middle Eastern." Sikhs in turbans were beaten, businessmen in suits asked to get off airplanes, obscenities shouted at Divakaruni and her children.
"We were all suffering this tragedy," Divakaruni said. "We all wanted to come together in solidarity. But people in my community had this extra burden to bear, like we had to prove that we were not dangerous and that we were patriotic. …
"I personally knew people who had died in the towers. That was hard – on top of dealing with that grief, to be asked to prove myself."
While terrorism has become a fact of life in the U.S. after the attacks, Divakaruni said – citing early speculation surrounding the recent disappearance of Malaysia Airlines Flight 370 – the accompanying prejudice isn't limited to the U.S. In India, religious riots pit Hindus against Muslims.
"It's not American or Indian," said Divakaruni, who now lives and teaches creative writing in Houston. "Unfortunately this kind of distrust of people who are not like us extends all over the world and results in a lot of violence. It's just something I want my readers to think about."
"Oleander Girl" is Divakaruni's 16th book.
She often writes about romantic relationships – not always with happy endings – but family relationships are central in her work, too. That's partly because extended families play a major role in Indian culture, she said.
"Relationships of many kinds bring out what's really true of us as human beings, especially when those relationships encounter difficulties and challenges," Divakaruni said. You find out who you are "by how you behave toward the people in your life, when things are difficult."
And her stories often star women, navigating those family responsibilities and women's changing roles in India and the U.S.
Most recently, Divakaruni wrote the words for an opera that explored some of her favorite themes. "River of Light," performed by the Houston Grand Opera, is about an Indian-American woman with a high-powered Houston job and an African-American husband. The woman's pregnancy makes her long to re-create Hindu traditions.
Divakaruni is a longtime music appreciator, if not a musician herself, she said, laughing again: "When my children were little and I would sing songs to them at night before they slept, they would say to me, 'Mom, we'll fall asleep on our own.' "
But if she was new to opera, she'd seen her work come off the page before. Two of her works have been made into plays and three into films. Her 2010 novel "One Amazing Thing" was recently optioned by a Hollywood company.
If casting were up to Divakaruni, she'd cast Will Smith and Tabu, an Indian film actress who played the mother in "Life of Pi." Divakaruni admires Tabu's work, she said.
"Plus," she added, "she reads my books."
Local journalism is essential.
Give directly to The Spokesman-Review's Northwest Passages community forums series -- which helps to offset the costs of several reporter and editor positions at the newspaper -- by using the easy options below. Gifts processed in this system are not tax deductible, but are predominately used to help meet the local financial requirements needed to receive national matching-grant funds.
Subscribe to the Coronavirus newsletter
Get the day's latest Coronavirus news delivered to your inbox by subscribing to our newsletter.
---