A&E > Entertainment
Feedback
For classic chills, it's hard to top 'Halloween'
Fri., Oct. 24, 2014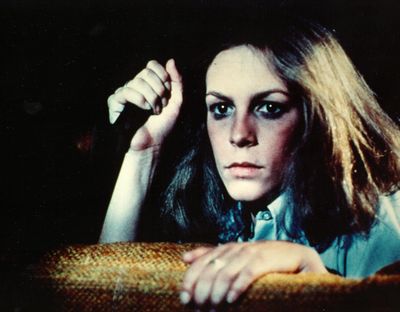 Spokesman-Review columnist Paul Turner wondered on The Slice blog whether people still find the 1978 movie "Halloween" scary. We asked our Facebook friends about that and what other horror movies scare them. Here's what they said:
Kae Obrien
Not as much as it used to!
Stacy Loberg
Sooo scary!
Kelly Hooper Wilcox
"Exorcist." Still can't watch it.
Susan Seki
Still scary
Lisa Marie Johnson
Scary! Classic! Never underestimate the scare factor of a creepy lurker …
Karen Drobny
Yup, still scary
Becky Edwards
Original "Halloween" made me not watch horror for 20 years!
Katy Smith Byrnes
I hadn't watched "The Changeling" in 20 years and just watched it this last weekend. Such a good story and it still scared me.
Cops SouthEast
"Burnt Offerings"
Misti Pierceall
Yes!!! Just watched it a couple nights ago for the first time … I had to cover my eyes several times.
Ann Finke
Classic … I am a scary movie buff … have watched just about everything. "The Conjuring" was really good … "Exorcist" great. Going to see "Ouija" Friday. Takes A LOT to scare me.
Melissa Burton
No, but I do think it's a classic to watch
Katie Albert
It is a scary movie for those whom have never watched … for those that grew up with it, it's a good scare that we find predictable … but still enjoy the thrill of watching it … Jamie Lee Curtis is classic … for the most part many of the additional films were awesome! It's still a great thriller Halloween movie!
Brad Forthun
Watching the news is much scarier.
Local journalism is essential.
Give directly to The Spokesman-Review's Northwest Passages community forums series -- which helps to offset the costs of several reporter and editor positions at the newspaper -- by using the easy options below. Gifts processed in this system are not tax deductible, but are predominately used to help meet the local financial requirements needed to receive national matching-grant funds.
Subscribe to the Spokane7 email newsletter
Get the day's top entertainment headlines delivered to your inbox every morning.
---