Marketing > EVERCANNABIS
Diego Pellicer offers cannabis with class
Seattle shop raises bar for decor, experience
Fri., Dec. 29, 2017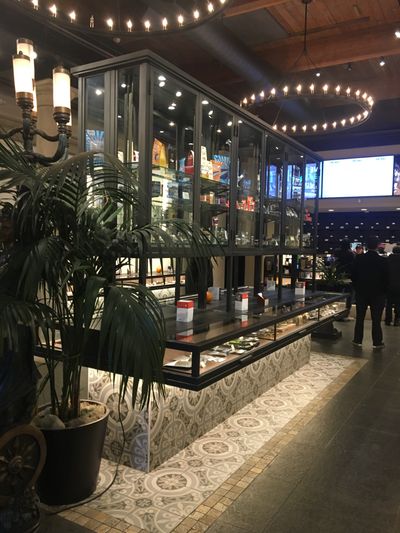 At 24 years old, Alejandro Canto presents himself as a confident entrepreneur and sage businessman, wise beyond his years. Canto is the majority owner of Diego Pellicer, perhaps the most cultivated (pun intended) cannabis retailer in Seattle, perhaps the whole state. The shop is named after Diego Pellicer, a 19th century Spanish hemp producer whose Philippine-grown crops were used for clothing, oils, building materials and unbreakable rope for the Spanish Armada. Canto also was born in Spain, but grew up in Miami, before moving to Seattle two-and-a-half years ago to start Diego Pellicer, which opened at the end of 2016. He knew that when the time was right, things would work out for him to jump into the new legal cannabis business. "We are the shop that people call home – the shop you can bring your mom to," Canto said. Entering Diego Pellicer in Seattle's SODO neighborhood, you quickly realize there's something different from other cannabis retailers. The floors are Spanish tile. Locally-crafted handmade cases hold a treasure trove of inventory – more than $1 million in flower, edibles, vapes, tinctures and pipes. The 3,300 square foot space includes glamorous chandeliers, making shopping or even browsing a classy affair. Canto's partner, Peter Norris, designed the shop, which has already been written about by industry publications plus mainstream media like Forbes. Canto works with Douglas Anderson, who founded Diego Pellicer Worldwide, a publicly-traded company (DPWW) considered the landlord for licensed cannabis retail stores in states where cannabis is legal, including Washington and Colorado. As state laws change, he'd like to build Diego Pellicer into a national brand, and perhaps even expand into Canada when national legalization happens there. The company's founder, Jamen Shively, is actually Pellicer's great-grandson. What really sets Diego Pellicer apart from other pot shops, other than a comforting environment, is that it carries only the highest quality cannabis. Canto said there's a lot of bad bud out there, but he makes sure, at minimum, everything is properly tested for pesticides and then looks for other appealing factors. The shop's 20 employees focus on making sure customers always have a luxury experience. For instance, one of the shop's most well-known and best-selling products is the Cannagar, a marijuana cigar, which retails for $3,600. The Cannagar is made from 28 grams of award-winning flower and seven grams of extracted oil, and securely wrapped in quality cannabis leaves. It burns for 18 hours and takes six weeks to cure. It can be something for a single user to savor for days, or share with friends for a social experience. The shop actually sold out of these in late November, but expects to have more in for 2018. Visitors can also purchase beverages, mints, and a brand of cannabis-infused water called Pearl that can be used in cooking. There's a popular product called Oleum that enhances appetite for people with difficulty eating due to illness. The inventory isn't all high-end either: budget shoppers can score a pack of five pre-rolled joints of Sour Diesel for only $10. Eastern Washington shoppers wanting a taste of home can also find familiar brands, including Virginia Company, Phat Panda and ODO Oil. The shop has various promotions to encourage repeat customers. Canto also plans to launch a loyalty program soon. Members in the top tier get one point for every dollar spent, and once you reach 250 points, you can receive 25 percent off your purchase. Canto wants people to know the shop is also interested in being a good neighbor and part of the community. The team works to keep the exterior clean and also has created a large mural on the north side of the building.
Local journalism is essential.
Give directly to The Spokesman-Review's Northwest Passages community forums series -- which helps to offset the costs of several reporter and editor positions at the newspaper -- by using the easy options below. Gifts processed in this system are not tax deductible, but are predominately used to help meet the local financial requirements needed to receive national matching-grant funds.
Subscribe now to get breaking news alerts in your email inbox
Get breaking news delivered to your inbox as it happens.
---