Spokane Valley Summer Theatre pays tribute to influential country singer with "Always, Patsy Cline"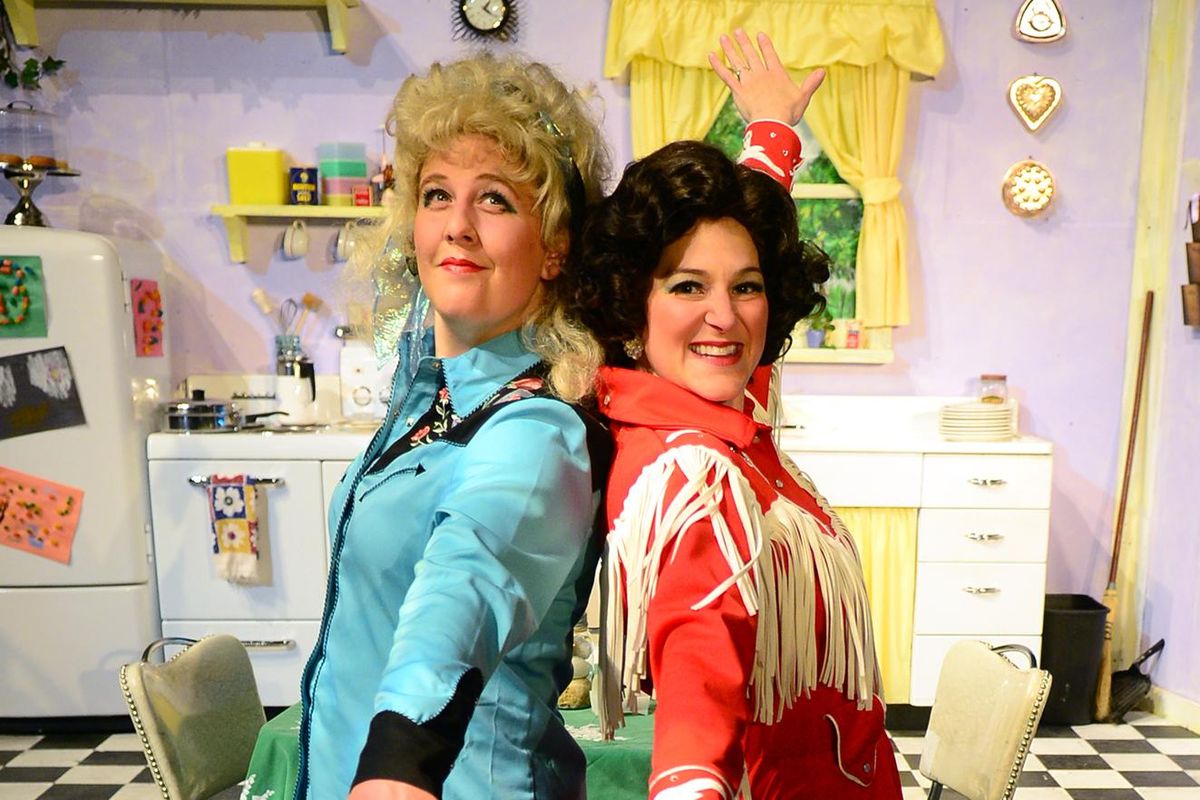 Though her career lasted just 16 years, and only really took off in the six before her death at age 30 in 1963, Patsy Cline remains one of the most influential country singers to date.
Her songs have been covered by everyone from Garth Brooks and Kelly Clarkson to Cat Power and Natalie Cole and not one, but two musicals pay tribute to the singer and her work.
Spokane Valley Summer Theatre's production of one of those musicals, "Always, Patsy Cline," opens Friday at the Central Valley High School Performing Arts Center.
"Always, Patsy Cline," directed by Yvonne A.K. Johnson, tells the story of Cline's friendship with fan Louise Seger as told through letters Cline (Andrea Olsen) sent Seger (Dana Rose Fleming).
Olsen became interested in trying out for "Always, Patsy Cline" after hearing great reviews for "A Closer Walk with Patsy Cline" at Spokane Civic Theatre and the then-Interplayers Theatre production of "Always, Patsy Cline."
She had also grown up listening to Cline's music so she was familiar with a few of her songs, like "Crazy" and "Walkin' After Midnight," before she auditioned.
Once she got the part, Olsen began researching Cline and quickly found several parallels between her life and that of the singer.
Both Olsen and Cline had to work at a young age to support their families, and both had strained relationships with their fathers.
At this point in the interview, Olsen sets down the phone to remind her older children to watch the younger one.
She then realized another similarity between herself and Cline.
"She really wanted to be successful in her singing career and she had to balance being a mom of two with that," she said. "They didn't see her very much and unfortunately, that's the hard part with my kids is that I'm doing this show and I teach so I am gone … Her success in (her career) was really important to her but she also really loves her kids and she wanted to be there for them too."
Olsen admits carrying the show with Fleming is a lot of work, but she has experience in a two-person cast from appearing in Spokane Civic Theatre's "The Last Five Years" by Jason Robert Brown.
In that show, though they were onstage at the same time, Olsen only directly interacted with her co-star once. She's found "Always, Patsy Cline" to be easier because she gets to interact with Fleming and the band.
Olsen called Fleming a wonderful actress and said she has really brought the role of Louise, a woman who worked in engineering and mathematics while also raising her children, to life.
"It really takes the two of us to tell the story," Olsen said. "It wouldn't be the same if it was just me singing a bunch of the songs. The story is told through Louise's eyes, and she is crafting this emotional ride for you as the audience member."
Speaking of the music, "Always, Patsy Cline" features more than two dozen songs.
"The shorter list is what you won't hear," Olsen said.
The numbers in the show include standards like "Crazy," "Walkin' After Midnight" and "I Fall to Pieces" as well as lesser known songs like "Three Cigarettes (In An Ashtray)."
"Honky Tonk Angel," originally sung by Kitty Wells, and Cline's cover of "Shake, Rattle and Roll" also appear in the show, as does Cline's take on an easy listening tune by Cole Porter called "True Love."
"A lot of those (country) artists sound very pop-like," Olsen said. "Now it's called the crossover artist, the crossover market, but Patsy was crossing over back in 1959."
The band features Drew Olsen (music director, conductor, keyboard), Bruce Pennell (bass), Andrew Repsold (percussion), Mark Adkins (steel guitar), Jake Segalla (guitar) and Christopher Tamayo (fiddle).
"When that band starts in and you hear that slide guitar, and then our lead guitarist playing the melody, it makes it come alive," Olsen said. "It really is like you're in the ballroom in the Grand Ole Opry, in the Esquire ballroom, the bar as they're rehearsing, so the band makes it complete."
A fan since childhood, Olsen has enjoyed learning about Cline's life both on and off stage, from her at times my-way-or-the-highway personality to the stamina she required to headline her own show in Las Vegas.
"I love to find out about my character and really make them three-dimensional so when I walk on that stage, I'm not just playing Patsy Cline, I am embodying all of that emotion and her roller coaster with her father and her two husbands," she said. "It's like 'She is a whole person'."
---