Gonzaga handles Saint Mary's again, claims WCC tourney title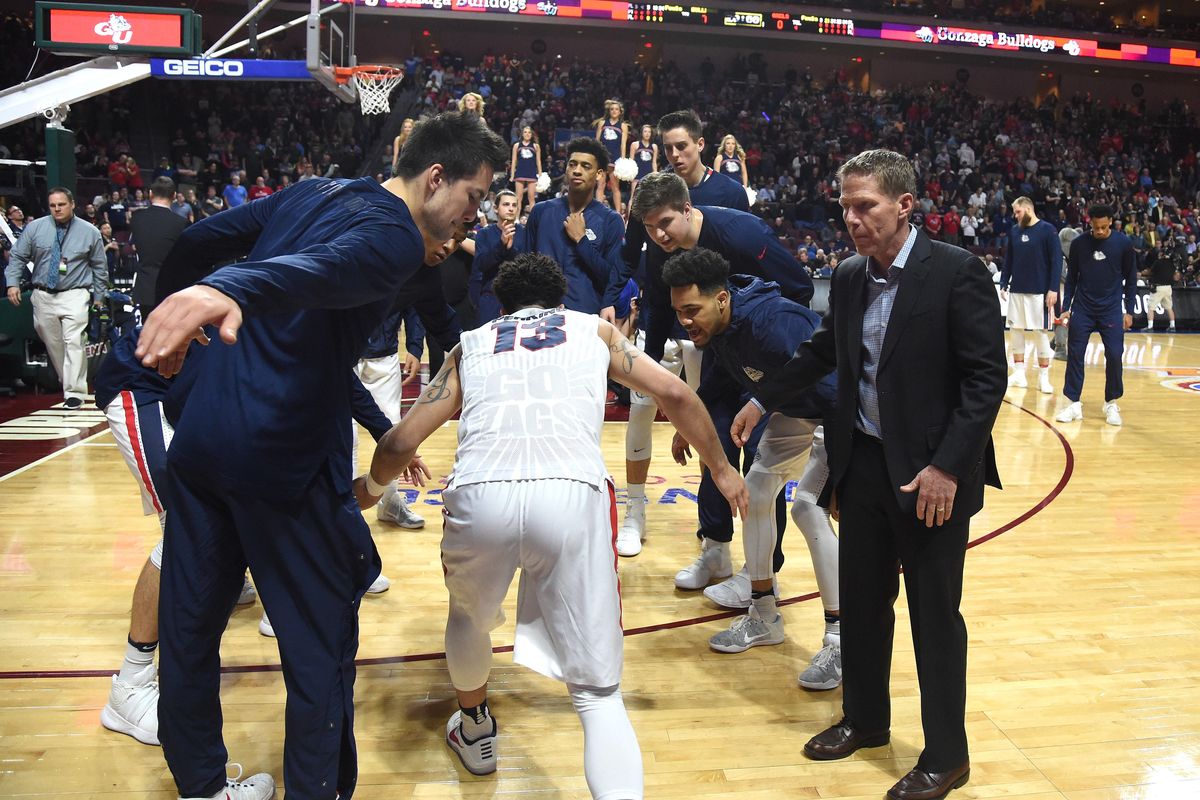 LAS VEGAS – No. 4 Gonzaga and No. 19 Saint Mary's demonstrated why they are the best two teams in the West Coast Conference with dominating stretches.
But there's no confusion about the pecking order.
The Zags ruled the first half, the Gaels the first 10 minutes of the second before Gonzaga regained control to earn a 74-56 victory on Tuesday and the WCC tournament championship at Orleans Arena.
Fourth-ranked Gonzaga (32-1) put together a convincing final argument for a No. 1 seed before Selection Sunday. Most bracket gurus have GU on the top line.
And there's no question about this: There's a sizable gap between WCC top seed Gonzaga and second-seeded St. Mary's. The Zags completed a three-game sweep of Saint Mary's (28-4) by a combined 51 points.
"Hey, how about that one, Zag nation?" coach Mark Few asked the pro-Zag crowd of 8,179 after collecting the championship trophy. "How about these guys? I'll tell you, this is a special, special group. I've been blessed to have some unbelievable teams.
"This group is as special as they come. They have the heart of a lion and character as high as you can imagine. They're as connected a team as any we've ever had."
The Zags (32-1) made it look easy early, jumping out to a 10-point lead.
Gonzaga held the Gaels scoreless for 6:22 to open up a 31-13 lead. Tournament outstanding player Nigel Williams-Goss scored the last five points of the half as Gonzaga took a 39-18 lead.
Saint Mary's made just six field goals and shot 21.4 percent in the opening half.
"It was a joke for us," Gaels coach Randy Bennett said. "We were careless."
But the Gaels heated up quickly in the second half, cutting Gonzaga's lead to nine on Calvin Hermanson's basket. Saint Mary's kept charging, pulling within five at 51-46 with 10:08 remaining on Evan Fitzner's 3-pointer.
Just when it looked like the Zags' lead might slip away, they rattled off 13 of the next 15 points. Williams-Goss started the burst with a pair of free throws and added a three-point play. Silas Melson followed with another three-point play and Gonzaga was up 64-48.
Williams-Goss finished with 22 points, six rebounds, six assists and six steals. Przemek Karnowski added 15 points and 10 boards and Johnathan Williams chipped in 11 points and seven rebounds.
---