Prep gymnastics: Greater Spokane League features depth of elite-level talent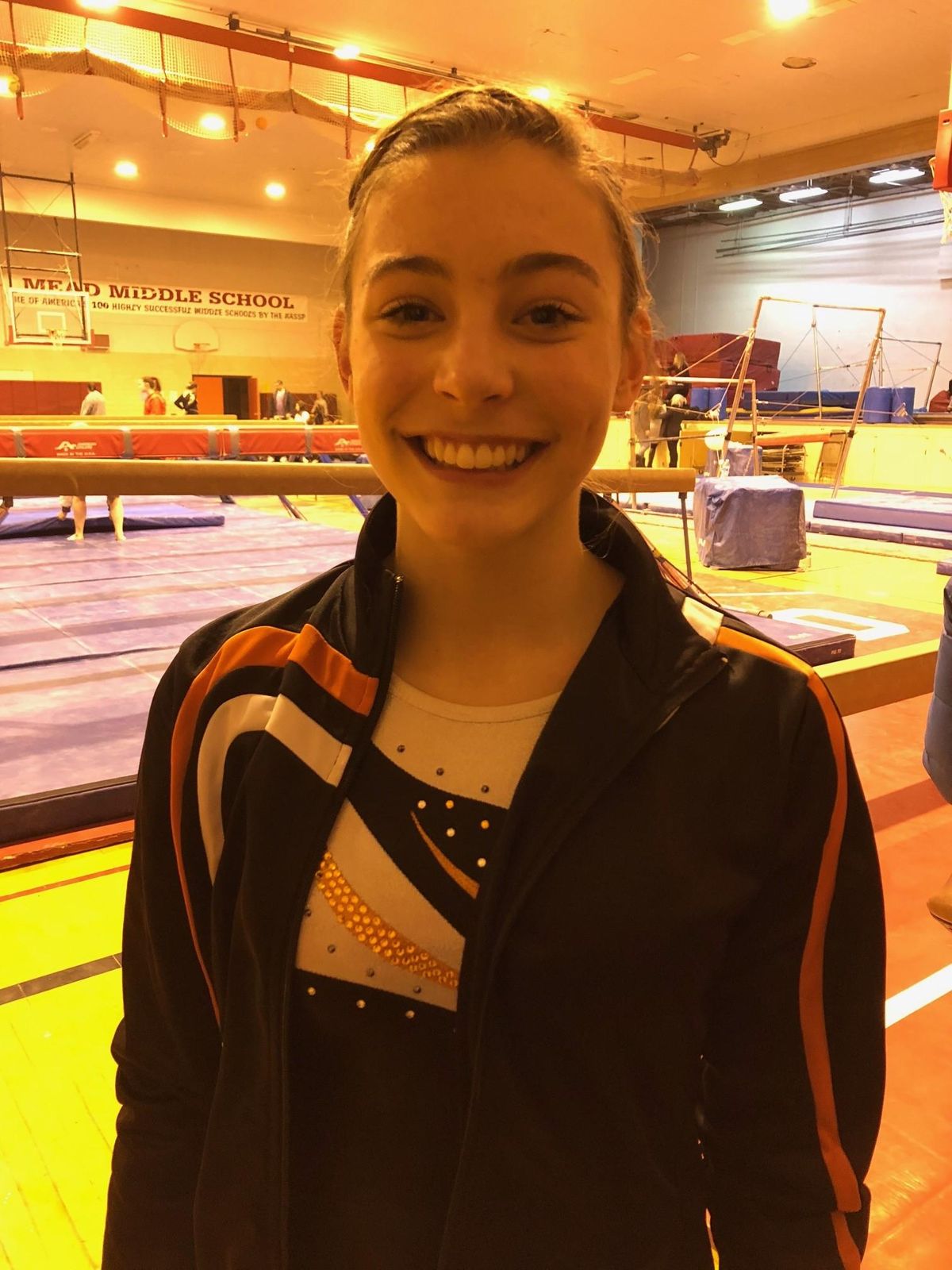 Strength. Balance. Conditioning. Creativity.
And ponytails. Lots of ponytails.
High school gymnastics combine all of these, along with team spirit and athletes of all skill levels to provide a competitive – but supportive – atmosphere.
The Greater Spokane League has grown in numbers of participants and top-level talent through the years. This season may be its best.
"The talent level is higher than I expected," Mt. Spokane sixth-year coach Dana Trantum said. "It's the most talent I've seen spread out throughout the schools since I started."
Two returning seniors, Carly Hattenburg of Mt. Spokane and Chloe McQuesten of Lewis and Clark, figure to be in the all-around mix – as well as former club gymnasts Alina Helbling of University and Mt. Spokane sophomore Gina Twenge.
Often, club coaches don't allow their athletes to participate in high school gymnastics, something that Trantum laments.
"This is the first year we've seen this many girls that have had club gymnastics competing in the high schools," she said. "It's awesome to see how much talent is out there this year."
U-Hi first-year coach Amy Brandle cites the addition of Helbling as a boost to the program.
"She has competitive club experience at Level 9 and brings a professionalism and grace to the mat that is exciting to watch," Brandle said.
Twenge won three of four events last week and took first place all-around on Wednesday in a meet Mt. Spokane won. Hattenburg placed third, Helbling fourth and McQuestin ninth.
Hattenburg, the Wildcats' captain, has been a state qualifier each of her three previous seasons. Trantum has coached Hattenburg most of her career, starting at age two in the "wiggle worm" program.
"I can't say enough positive things about (Hattenburg)," Trantum said. "She's a role model for the girls on the team. She's a role model for the beginners. She's a role model even to the girls that may have more skills than she has."
Even with last year's top competitors – Mead's Zella Conley and Jessica Harpel of Ferris – graduated, Hattenburg sees competition from every angle.
"I'm super excited (for this season), but actually seeing all these people – there's a bunch of other competition that no one knew about – it just makes me want to work harder in order to get that all-around spot," she said.
Hattenburg explained the difference between club and high school gymnastics.
"It is a different dynamic," she said. "Club gym is all about individual, where high school you learn to grow up as a team and it's all about the team score."
McQuesten is excited for the opportunity to compete against high-level talent again.
"I was really close last year in a lot of events, so I'm hoping that I can clean up some of my routines and make it (to state) in all-around this year," McQuesten said.
"Chloe allows me as her coach to push her," LC coach Michele Kelly said. "She likes to stay comfortable sometimes, but I know that she has a great potential."
With no junior varsity or freshman teams participating, the varsity teams across the GSL are populated with elite athletes and complete beginners.
It presents a unique set of challenges. Kelly said LC has a "zero-cut" policy.
"You have to coach all of the girls," Trantum said. "So you have to spread yourself out between to make sure everybody's getting the instruction they need."
But the payoffs often make the effort more than worthwhile.
"We treat all of them the same," Trantum said. "They're just as much a part of the team whether they've done gymnastics before as my girls that are elite gymnasts."
"I love it," Kelly said of the mix of elite and novice athletes. "You can take an athlete that has never stepped in a gym – maybe she's always wanted to do a cartwheel – in high school she gets that opportunity.
"It's so fun to see that gymnast who came in with no experience, no skill level and see that progression and successes and the wins. It's all about the wins."
Around the GSL
Cheney coach Jamie Frucci enters her second season with two returning lettermen: senior Makayla Miller and sophomore Lauren O'Callaghan. Senior Alexis Ewen and freshman Faith Shinner will add support. … Central Valley returns six lettermen from its state academic award winning squad, including state qualifiers junior Victoria Axtell (12th in vault) and sophomore Rebekah Ross. Coaches Brittney Schmidt and Lizzie Roberg enter their third year with the Bears. … Ferris coach Marina Klyayn takes over the reigns for the Saxons. Senior Savannah Yohe and sophomores Baylee Dunn and Adriana DeHerrera will compete in the all-around. … Mead was GSL champion and fifth at state last season for coach Laurie Chadwick, entering her 21st season at Mead and 30th overall. The top returners are seniors Sophia Shawen and Lexi Weller, both state finalists last season … North Central coach Amy Gilbert is back for her second season at the helm. "Last year, we had a small team of 11 girls, but we had a wonderful group," she said. "Though they didn't have a high level of competition experience, they did an excellent job, made some major improvements and by the end of the season competed and practiced with so much joy." … Shadle Park coach Stoyan Katzarski enters his 20th season and saw six graduate from the program. "We have 26 girls on the team and for many of them it is their first experience in gymnastics," Katzarski said. … University welcomes new coach Brandle, who has two state qualifying returners: seniors Stacey McNeely and Autumn Gallagher.
---