A&E > Movies
Stream on Demand: 'Lady Bird' flies to Amazon while 'Thor: Ragnarok' thunders to Netflix
Wed., June 6, 2018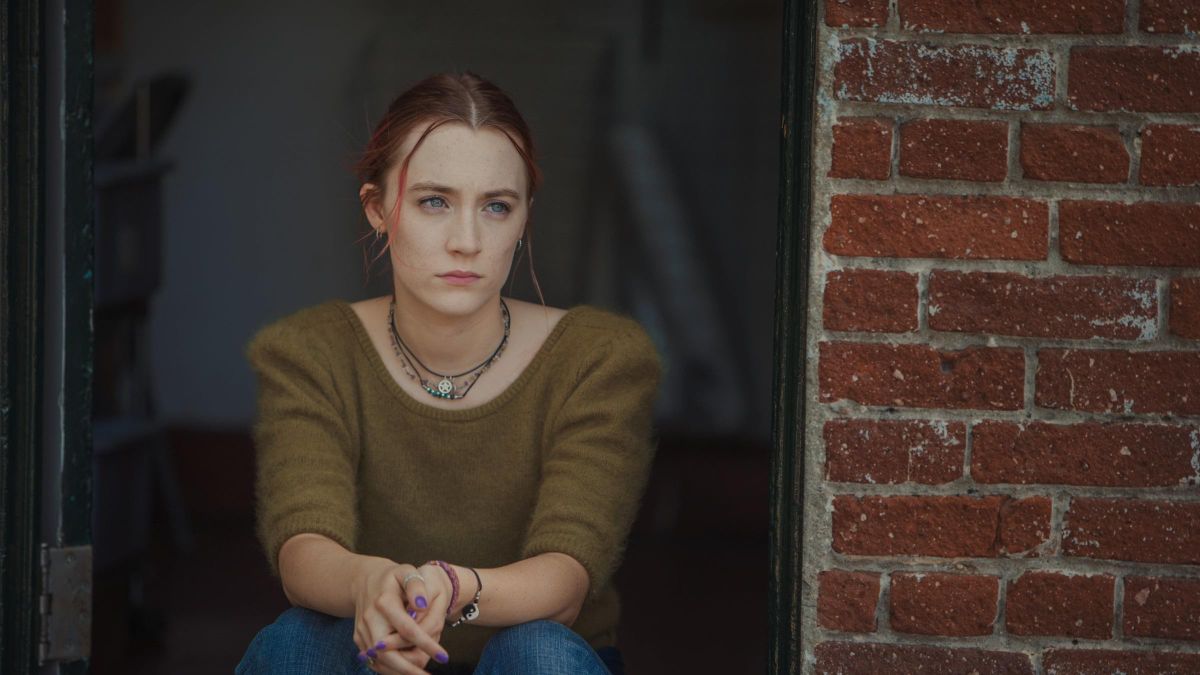 Saoirse Ronan stars in "Lady Bird," diected by Greta Gerwig. (A24)
What's new for home viewing on Video on Demand and Netflix, Amazon Prime, Hulu, and other streaming services.
Greta Gerwig drew on her own experiences growing up eccentric and artistic in Sacramento for her directorial debut "Lady Bird" (2017, R), a funny and touching story of a high school rebel (Saoirse Ronan) and her stormy relationship with her mother (Laurie Metcalf). Nominated for five Oscars, it's now streaming on Amazon Prime Video.
"Thor: Ragnarok" (2017, PG-13) teams the Norse God of Thunder (played by Chris Hemsworth) with The Hulk (Mark Ruffalo) and gives him a sense of humor missing from previous solo films. It helps in dealing with a trickster brother (Tom Hiddleston), imprisonment on a gladiator planet, and the destruction of his hammer by a vengeful Goddess of Death (Cate Blanchett). This colorful entry in the big screen Marvel Cinematic Universe is now streaming on Netflix.
"Sense8: The Series Finale" wraps up the sprawling story of the high-concept Netflix series for fans left adrift after its abrupt cancellation.
Facebook Watch launches the original series "Five Points," a high school drama that tells its story from the point of view of five different characters. Episodes run under 15 minutes apiece, the first three are now streaming.
Pay-Per-View / Video on Demand
Oprah Winfrey, Reese Witherspoon, and Mindy Kaling star with newcomer Storm Reid in "A Wrinkle in Time" (2018, PG), Disney's ambitious adaptation of the classic novel. Directed by Ava DuVernay. Also on disc and at Redbox.
"A Kid Like Jake" (2018, not rated), starring Claire Danes and Jim Parsons as parents whose four-year-old son identifies more as a girl, is now on VOD as it expands in theaters.
Also new this week: the remake of "Death Wish" (2018, R) with Bruce Willis, slyly satirical teen killer thriller "Thoroughbreds" (2018, R) with Olivia Cooke and Anya Taylor-Joy, crime comedy "Gringo" (2018, R) with David Oyelowo and Charlize Theron, and caper thriller "The Hurricane Heist" (2018, PG-13).
Netflix
"The King's Speech" (2010, R) won four Oscars for its feel-good true story starring Colin Firth as the man who will become King George VI and Geoffrey Rush as the Australian whose unconventional therapies helped the stammering royal overcome his speech impediment and comfort the nation during World War II.
"The Star" (2017, PG), an animated retelling of the Nativity, features the voices of Steven Yeun, Keegan-Michael Key, and Gina Rodriguez.
Netflix debuts two original films: the high school comedy "Alex Strangelove" (2018, not rated) and romantic comedy "Ali's Wedding" (2017, not rated), set in Australia's Muslim community.
Oscar-winning filmmaker Jean-Xavier de Lestrade in 2004 first visited the tangled true crime story that sent crime novelist Michael Peterson. Now the filmmaker returns with three new episodes that continue to challenge the conviction. The entire 13-episode documentary comes to television as a Netflix Original
More streaming TV: British crime drama "Marcella: Season 2" starring Anna Friel; Japanese reality series "Hyori's Bed & Breakfast: Season 2" (Japan, with subtitles); "The Flash: Season 4," the most family friendly of the CW superhero shows; "iZombie: Season 4," the playful undead murder mystery series about zombies in Seattle; NBC medical drama "The Night Shift: Season 4" with Eoin Macken and Jill Flint; the new episode of "My Next Guest Needs No Introduction With David Letterman" featuring Howard Stern.
Kid stuff: Netflix presents the original animated shows "The Hollow," a supernatural adventure for teens and tweens, and "Treehouse Detectives" for pre-school ages.
Amazon Prime Video
Ben Foster is cycling champion Lance Armstrong in "The Program" (2016, R), co-starring Chris O'Dowd as the Irish journalist who exposed the doping scandal behind his wins.
Comedian and outspoken atheist Bill Maher goes after organized religion in the documentary "Religulous" (2008, R). Also new: "Nicholas Nickleby" (2002, PG) with Charlie Hunnam and Anne Hathaway; Martin Scorsese's classic concert film "The Last Waltz" (1978, PG) with The Band, Bob Dylan, and friends; American western classic "Red River" (1948) with John Wayne and Montgomery Clift.
Kid stuff: more episodes of the animated series "Lost in Oz" and the playful nature documentary series "Meerkat Manor: Seasons 1-3."
Amazon Prime and Hulu
Robert Redford, Meryl Streep, and Tom Cruise star in the political drama "Lions for Lambs" (2007, R) directed by Redford (Prime Video and Hulu).
Hulu
Samurai drama meets science fiction in "Gintama" (Japan, 2017, not rated, with subtitles), based on the animated series about feudal Japan ruled by alien invaders.
Streaming TV: Over a dozen alternate TV shows from Viceland are now on Hulu, including travel series "Gaycation: Seasons 1-2" hosted by Ellen Page and the cannabis-themed lifestyle shows "Weediquette: Seasons 1-3" and "Bong Appetit: Seasons 1-2."
HBO Now
"Blade Runner 2049" (2017, R), directed by Denis Villeneuve and starring Ryan Gosling and Harrison Ford, accomplishes a near-impossible feat: it creates a world as visionary and visually entrancing as the original.
Brian Cox is the ruthless head of a multinational corporation fighting a hostile takeover from his own children in the new HBO original series "Succession." New episodes arrive Sunday nights.
Two original series from HBO Europe are now available in the U.S. on HBO streaming platforms. The romantic comedies "Head Over Heels" (Czech Republic, with subtitles), directed by award-winning filmmaker Jan Hrebejk, and "When Shall We Kiss" (Hungary, with subtitles) both feature two seasons of half-hour episodes.
Arriving Saturday night is "American Made" (2017, R) starring Tom Cruise as a pilot flying weapons and drugs between the U.S. and South America for the CIA in the 1980s.
FilmStruck
TCM Select Pick of the Week is "Singin' in the Rain" (1951), many people's pick for the greatest American musical comedy ever made and certainly one of the most fun. Gene Kelly is the vaudeville schlub turned movie stuntman turned matinee idol who falls in love with girl-next-door extra Debbie Reynolds, much to the slow-burn anger of leading lady Jean Hagen (in a catty performance done completely with a nasal Brooklyn screech). Donald O'Conner literally climbs the walls in the show-stopping acrobatic dance number "Make 'Em Laugh," and choreographer/co-director, star Kelly goofs on his own character's biography twice – first in a glib radio address with flashback gag punchlines, then again in a glorious set piece dance/ballet – before he stomps, slides, and taps through the title number. This knockabout Hollywood fantasy of the transition from silent to sound movies is lousy history but a blast of singing, dancing, romancing energy and color. Streaming on FilmStruck through Nov. 30.
Gene Kelly is also Star of the Week and the line-up of 17 films includes his breakthrough musical "For Me and My Gal" (1942) with Judy Garland, dramas "The Cross of Lorraine" (1943) and "Black Hand" (1950), Kelly's high-concept "Invitation to the Dance" (1956), and Jacque Demy's "The Young Girls of Rochefort" (France, 1967, with subtitles) with Catherine Deneuve.
Also new: Three films for "Director of the Week; Darren Aronofsky," a collection of films about "Brothers: Stories of Love and Rivalry" (including Akira Kurosawa's 1985 epic "Ran") and six films of dressing the part for Gay Pride Month, from "Some Like it Hot" (1959) to "Hedwig and the Angry Inch" (2001, R).
New on disc: "A Wrinkle in Time," "Death Wish (2018)," "The Hurricane Heist," "Gringo," "Thoroughbreds"
At Redbox: "A Wrinkle in Time," "Death Wish (2018)," "The Hurricane Heist," "Gringo," "Thoroughbreds"
Sean Axmaker is a Seattle film critic and writer. His reviews of streaming movies and TV can be found at http://streamondemandathome.com.
Copyright © 2018 by Sean Axmaker
Photo credits:
Trailers for web version:
Lady Bird
Thor: Ragnarok
Sense8 finale
A Wrinkle in Time
The King's Speech
Blade Runner 2049
Singin in the Rain
Local journalism is essential.
Give directly to The Spokesman-Review's Northwest Passages community forums series -- which helps to offset the costs of several reporter and editor positions at the newspaper -- by using the easy options below. Gifts processed in this system are not tax deductible, but are predominately used to help meet the local financial requirements needed to receive national matching-grant funds.
Subscribe to the Spokane7 email newsletter
Get the day's top entertainment headlines delivered to your inbox every morning.
---