Blind Pilot, Joseph to headline 2018 Gleason Fest; tickets on sale Friday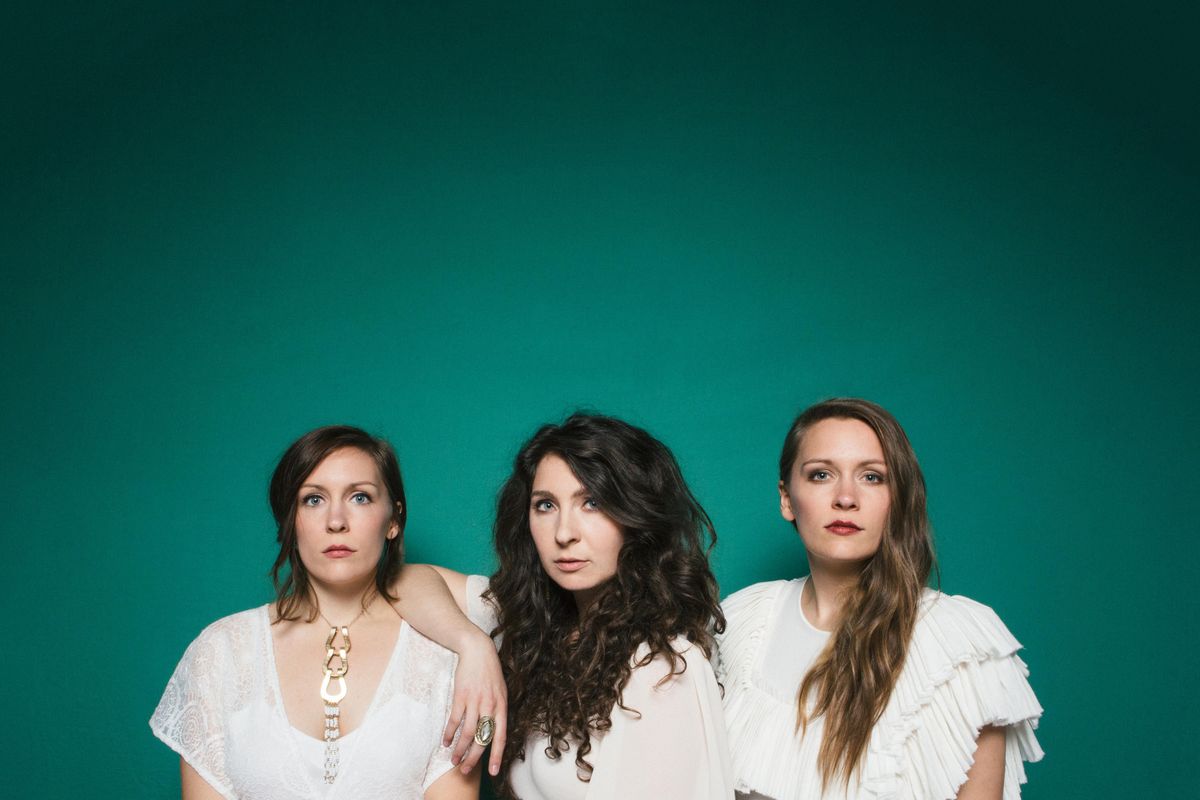 Keep Spokane weird? Riverfront Park might feel like the Rose City on Aug. 11 when Portland acts Blind Pilot and Joseph headline Gleason Fest.
Indie-folk sextet Blind Pilot latest album, 2016's "And Then Like Lions," is a chronicle of both loss and what comes after.
In one month, lead singer Israel Nebeker lost his closest group of friends and a 13-year relationship, and his father was diagnosed with cancer.
Though he admits there was suffering, Nebeker said through that suffering, as he cared for his father, he found true closeness, a deeper will to care and hope, and moments of indescribable beauty.
"This album came from love for my family, my town, my friends, my community," he said on the band's Facebook page. "We don't have to be so afraid of loss. We can speak and share its name, knowing we are together in it. If these songs are invitations to talk about loss and death, the invitation is to talk closely of the courage we find when we face loss honestly, cracked open and unsure of what we will become."
Pop-folk band Joseph's latest release, the "Stay Awake" EP, finds the trio of sisters mixing originals, both old (a demo called "50 60 80") and reimagined ("Planets," from 2016's "I'm Alone, No You're Not"), with covers, like Tears for Fears' "Everybody Wants to Rule the World," in an attempt to help themselves "deal with heaviness."
On its website, Allison, Meegan and Natalie Closner, the latter of whom lived and performed in Spokane before Joseph formed, wrote they were struck by how relevant "Everybody Wants to Rule the World" is today.
In response to the current state of the world, Natalie Closner added a few lyrics to the band's cover.
"Make the most of freedom and pleasure/All I know is take care of each other/An open door, a seat at the table, there's enough to go around."
"We hope that our music can be a force of togetherness when it seems like everything's trying to divide us," the band wrote on its website.
Gleason Fest, now in its seventh year, was inspired by Spokane native Steve Gleason and benefits the Gleason Initiative Foundation's mission to help those with Amyotrophic Lateral Sclerosis (ALS).
Gleason himself will attend Gleason Fest, and more bands will be announced in the future.
Gleason Fest will be held at the Lilac Bowl Amphitheater at Riverfront Park. Tickets go on sale Friday through TickestWest. Tickets are $27.50 or $70 for Full Sail Brewing and Kyla Hard Kombucha VIP access. Children 13 and under are free.
Alcohol will be available for those 21 and over, and there will be several food trucks, a photobooth and kids area at the event. Free parking is available at WSU Spokane.
---