News > Crime/Public Safety
Manito Tap House cook identified as stabbing victim
UPDATED: Mon., May 21, 2018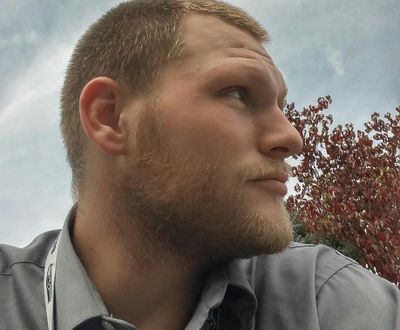 The man stabbed to death Thursday in northwest Spokane was Corey Ward, a 28-year-old cook at the Manito Tap House.
The Spokane County Medical Examiner's Office confirmed his identity on Monday.
Ward worked as a line cook at the popular South Hill pub and restaurant near 29th and Grand for the past year, said co-worker Jared Grubb.
"He was a bright person," Grubb said. "His heart was always in the right place."
The medical examiner's report determined Ward died of multiple stab wounds.
Spokane police spokesman John O'Brien said he has not heard back from the major crimes unit about the status of the investigation.
"From what I've found it does not look like the suspect has been arrested," O'Brien said. "This is an open investigation and we are not releasing the name of the suspect at this time."
Corey's mother, Lisa Ward, said he was a kind and gentle person. "He never would have been an instigator of violence," she told the Spokesman-Review.
"We don't know what happened," she said.
The homicide happened at about 11:30 p.m. Thursday at Nettleton Street and Cleveland Avenue in Spokane.
Ward's Facebook states he attended Medical Lake High School from 2005 to 2007.
Lisa said Corey loved fishing, snowboarding, and sports, including high school football.
"He was larger than life and when he laughed you could hear it for blocks. His voice is what I'll miss the most," she wrote in a message to the Spokesman-Review. "He loved his cat. She was like a child to him. And he loved his girlfriend. He always tried to be positive role model. He was always so polite. He held the door for everyone and called people sir or ma'am. Out of respect."
Tia Sijer, Ward's girlfriend, noted how much he loved his mother.
"Their bond was unbreakable and as a mother, it was the bond and the relationship that you always pray you'll be able to have with your child when they grow up," Sijer wrote in a message to the Spokesman-Review.
Ward's co-worker Chelsea Hanson said, "He was making so many great choices to grow and make himself into the man he would be proud of. He was a great example to our younger crew on overcoming and choosing to move forward."
Local journalism is essential.
Give directly to The Spokesman-Review's Northwest Passages community forums series -- which helps to offset the costs of several reporter and editor positions at the newspaper -- by using the easy options below. Gifts processed in this system are not tax deductible, but are predominately used to help meet the local financial requirements needed to receive national matching-grant funds.
Subscribe to the Coronavirus newsletter
Get the day's latest Coronavirus news delivered to your inbox by subscribing to our newsletter.
---