What could have happened if Rui Hachimura, Killian Tillie or Zach Norvell Jr. left Gonzaga after last season? Just take a look at Texas A&M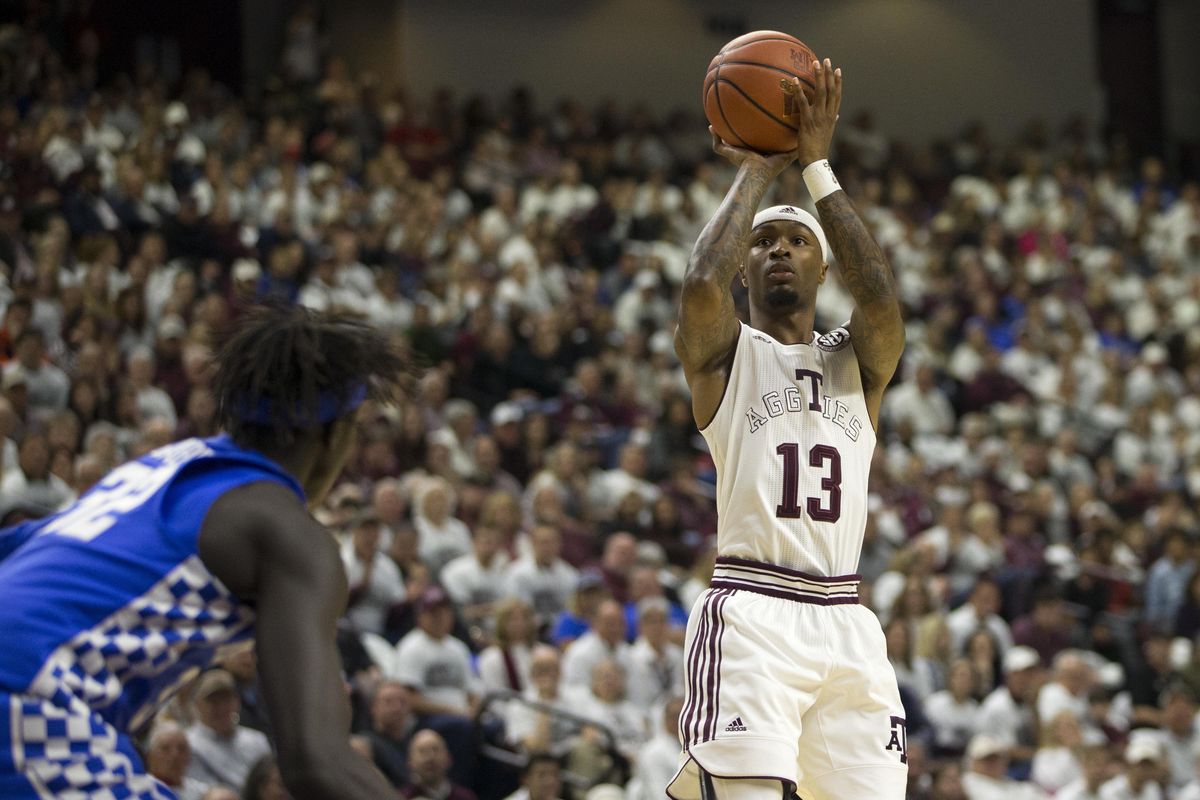 It has been a tale of two programs since Gonzaga and Texas A&M last met almost three years ago.
On November 26, 2016, in the Battle 4 Atlantis Tournament in the Bahamas, the unranked Aggies defeated then-10th-ranked GU 62-61 as Silas Melson's fadeaway jumper missed as time expired.
The Zags were the favorites in that tournament, but were forced to defeat 18th-ranked Connecticut to grab third place. Texas A&M took second place, losing to unranked Syracuse in the championship.
The Aggies ended the regular season ranked 15th. The Zags were unranked, and both teams failed to advance past the Sweet 16 that season.
The stark differences in the programs are realized when looking at how the teams have constructed their rosters since that game.
Over the 2016 offseason, the Aggies didn't lose any players to early graduation or transfer.
It was a different story in 2017 and this most recent offseason.
After securing the fourth-ranked recruiting class in 2014, which included five players in the top 100, the Aggies became a revolving door. Talented players left early and highly sought recruits never lived up to their billing.
A&M reached the Sweet 16 twice and won a Southeastern Conference regular-season title in the past three years, but there are plenty of 'what ifs?' surrounding the program.
Between last season and this, the Aggies lost five of their top seven players in Tyler Davis, Robert Williams, Duane Wilson, DJ Hogg, and Tonny Trocha-Morelos. Three were underclassmen who decided to leave school early for the NBA and two were seniors.
College basketball rosters outside of Duke, North Carolina, Kansas and Kentucky struggle to overcome exoduses, especially if those players account for 73 percent of scoring, 77 percent of rebounding and 62 percent of all minutes played. That's what A&M has had to deal with this season.
In the same two-year stretch, the only key players GU lost were Domantas Sabonis, who left after his sophomore season; Zach Collins, its only one-and-done player; and Nigel Williams-Goss, who left a year early.
GU had to deal with some of those same 'what-if' questions after Collins and Williams-Goss left. The Zags only added one starter – Corey Kispert – last season and they responded with a Sweet 16 appearance. But what would have happened with a more seasoned Collins? Or a squad led by a senior Williams-Goss?
The Aggies have those thoughts this season. What if first-round pick Robert Williams stayed? What if they didn't lose a majority of their roster?
The Bulldogs also made the Sweet 16 last year before losing starters Melson and Johnathan Williams to graduation.
But the story isn't who left the Bulldogs' roster, it's who stayed.
Junior Rui Hachimura routinely showed up in the top 20 of mock drafts and junior Killian Tillie found his name peppered toward the end of the first round. Junior Zach Norvell Jr. had second-round draft pick status in a few mock drafts.
All three stayed and are the driving force – or will be, once Tillie returns from injury – behind the No. 3-ranked Bulldogs.
But the Zags could have easily found themselves in A&M's position. Maybe Hachimura would have decided he was ready for the next level. If Tillie wasn't hurt down the stretch, could he have tried out for NBA teams and worked his way onto draft boards?
It doesn't matter now, but looking forward, it wouldn't be surprising to see all three leaving Spokane after this season. Redshirt junior Brandon Clarke may also continue to draw interest from the next level.
But the key difference is that the first three are all upperclassmen, having cemented themselves in Gonzaga basketball history.
---