Sports
Grip on Sports: It won't be as tasty as usual, so fans may not eat up tonight's NCAA title game
Mon., April 8, 2019, 8:39 a.m. A GRIP ON SPORTS • Hot dogs, hamburgers or a vegetable platter? When you sit down to watch the NCAA Tournament title game tonight, what will you be eating for dinner? It's important in a weird sort of way. Read on.
••••••••••
• One of the nice parts of living in the western third of our country is major sporting events actually start at a decent hour. Tonight's NCAA championship game is no different. The game between Texas Tech and Virginia tonight will tip sometime after 6 our time, right in the middle of the dinner hour.
Contrast with the start time in the I-95 corridor, 9 p.m., which, in our house at least, is known as the bedtime hour.
A dinnertime start demands meal planning, as no one wants to miss a basket tonight. They may be relatively rare.
But what to eat?
It has to be something appropriate to a sporting event, right? And hand-held helps, being a knife and fork might may too much noise and cause us to miss Jim Nantz purring, "welcome friends." Or drown out that annoying Phil, the commercial guy.
OK, so maybe a knife and fork would be fine.
(As an aside, does anyone in sports have a better week every year than Nantz? He spent Saturday calling the national semifinals from center court, will sit in the same spot tonight and then get on a plane and jet to Augusta, where he will spend the next few days calling the Masters and enjoying the Georgia sunshine. That's my idea of heaven.)
Hot dogs are usually my go-to meal for big events. They give you that in-the-arena-eating feel without actually, you know, paying $12 for the privilege. But tonight's game doesn't seem to fit the hot dog motif. Neither of these teams play the game with anything resembling hot dog in their persona.
Hamburgers might be better. Down to earth, blue-collar and yet still something that seems appropriate with a sporting event. There's one problem, though. Burgers have a tendency to get messy. Ketchup, mayo, mustard, the tasty juices from the ground beef. All conspire to, at some point, ruin the shirt you are wearing. No matter how careful you are, it's bound to get messy.
That last sentence might apply to the game too. Both Tony Bennett and Chris Beard, the coaches of Virginia and Texas Tech, respectively, hate it when their teams turn the ball over, when their offense puts extra pressure on their beloved defense by, you know, getting messy. Turnovers are banned, bad shots earn angry eyes and any type of hurry-up with the ball is discouraged.
But with two teams whose entire game plan revolves around grinding down the opposing offense, there will be some messy play this evening.
Which brings us to our last option, the vegetable platter.
It's good for you, right? Easy to hold, kind of quiet – except celery, which crunches way too loudly and may need to be saved for the commercials – and fitting for tonight's game.
Nothing fancy. A throwback. Inexpensive. And the kids will complain about it all night long.
Plus, any good vegetable platter features a couple of contrasting ingredients. If there are baby carrots, there better be some broccoli as well. They are different in just about every way except their ultimate goal: to fill you up and be good for you.
That's perfect for tonight. Though Texas Tech and Virginia both rely on their man-to-man defense, how they play it is as contrasting as possible.
The Red Raiders trace their roots to Bobby Knight, one of the first coaches to believe in the philosophy it's OK to be physical, to grab, claw and slap every possession. After all, they aren't going to call every foul. It's a defensive philosophy that demands outstanding athletes playing with high intensity for 40 minutes – and some leeway from the officials.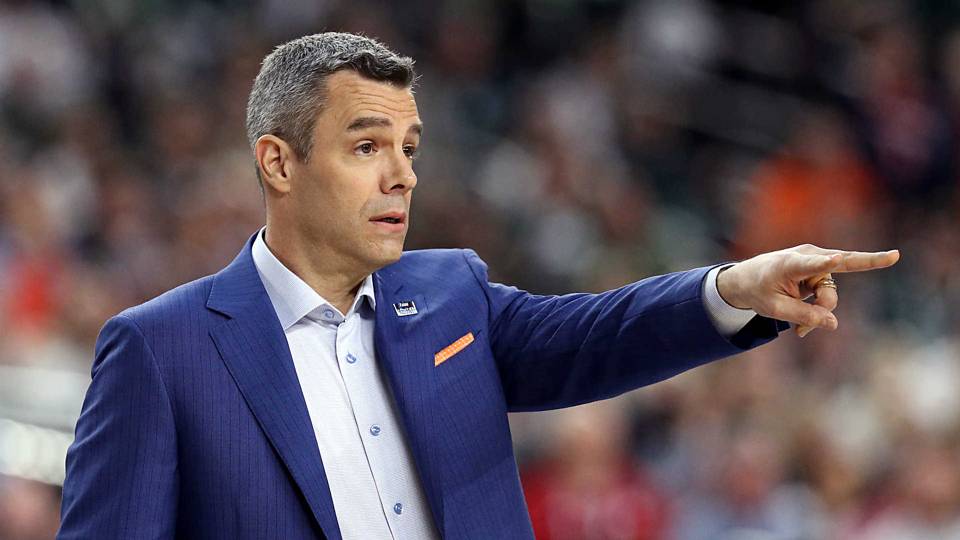 It's also a philosophy that changed the college game in the 1970s and '80s, changes rule makers are still trying to clean up.
The Cavaliers play defense with just as much intensity, just as much passion, but with a different type of physicality. The Pack defense Dick Bennett envisioned – and passed along to son Tony – is a way to play smothering defense without the athleticism of your opponents. A way to level-the-court, if you will, by always being in the right spot, by forcing tough shots, by out-muscling your opponent on the glass.
Both are effective. Both have been successful over the years. Both fit their respective teams. And both can take the will away from their opponents. You saw Texas Tech do it to Michigan State on Saturday. If you've watched any of Bennett's teams over the years, you've seen them do it many times.
Neither defense is flashy in a 40-minutes-of-hell sort of way. But both are efficient.
In all honesty, they are the vegetables of college basketball. Good for you but no one really wants to have them around for the championship. A tasty hot dog, a messy hamburger, those are what everyone wants.
Instead, tonight we get broccoli and carrots.
Enjoy it.
•••
WSU: The baseball team is still winless in conference play. … Around the Pac-12, Washington's defensive prowess led to another national award for Matisse Thybulle. … We have a different thought on UCLA's coaching search, now seemingly centered on Tennessee's Rick Barnes. Maybe the Bruins are waiting for tonight's game to be over and will throw $10 million a year at the winner? By the way, another player has left the Bruins. … Colorado is preparing for next season. … There is football news from Washington.
Gonzaga: There are 15 guys on a men's college basketball team. Justin Reed decided to go through the Zags' season and highlight the best game each of GU's 15 had. … The baseball team won and took a series from Pacific.
Chiefs: Not only did Spokane wrest away the home-ice advantage from Everett this weekend, by winning last night on the road, the Chiefs, leading 2-0, made it possible to finish their best-of-seven series with the Silvertips on home ice.
Mariners: More home runs, including two by Daniel Vogelbach. Another win. … The M's lineup is going so well, there are decisions to be made. … Gene Warnick has his thoughts in this Out of Right Field summary.
Sounders: Money questions always have to be analyzed in the MLS.
•••
• If you don't think the margin for winning a national basketball title is razor thin, think again. Baylor had yesterday's women's championship wrapped up, lost one of its better players to an injury and than looked like it would cough up the trophy to Notre Dame as well. But the Irish couldn't make a free throw in the waning seconds and the Bears held on. With a break here or there, it just as easily could have been Oregon or Connecticut hoisting that trophy Sunday. Until later …
Subscribe to the sports newsletter
Get the day's top sports headlines and breaking news delivered to your inbox by subscribing here.
You have been successfully subscribed!
There was a problem subscribing you to the newsletter. Double check your email and try again, or email
webteam@spokesman.com
---