News > Spokane
Unity in the Community teaches children about cultures, awards school supplies
Sat., Aug. 17, 2019 Charlie Lentz, 5, looked at a stamp on Saturday of a man kicking a ball.
"You know what sport that is?" said Janet Jorgensen, a representative of a German booth at the 25th-annual Unity in the Community, a free cultural event held Saturday at Riverfront Park.
"Soccer! Soccer!" Lentz said before hearing from Jorgensen that it's Germany's favorite sport.
Lentz was one of over a thousand children to attend the Saturday event, where students in kindergarten through middle school were given "passports" to collect stamps and trade them in for school supplies, said Mareesa Henderson, spokeswoman for Unity in the Community.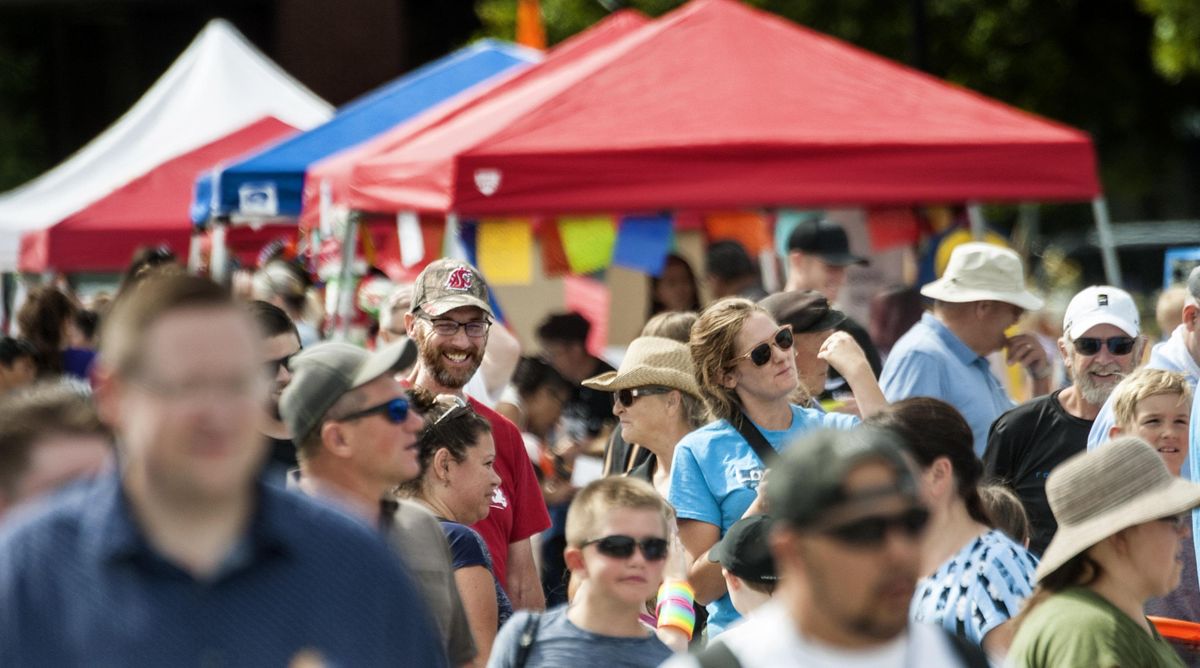 Crowds gather for the 25th Annual Unity in the Community at Riverfront Park in Spokane on Saturday, August 17, 2019. The region's largest multi-cultural event consists of a Cultural Village, Entertainment, Career/Education Fair, Youth Area, Health Fair, Senior Resources and General Vendors. (Kathy Plonka / The Spokesman-Review)
"The whole purpose is to celebrate and showcase diversity," said Henderson. "As they walk through the (tents) they get an education. The point of it is to break down that fear" of being around other cultures.
Lentz said his favorite booth was Germany, because "they have cool rocks."
This year, Unity in the Community was giving out 1,600 school supply bags.
"We tend to run out," Henderson said.
Countries including Japan, Mexico, Denmark, the Philippines and more made an appearance at the event.
For the past 19 years, Jorgensen has come to Unity in the Community, she said. She acknowledged she doesn't have a German last name but said anyone in Spokane is allowed to join the German-American Society, which she was promoting at the booth.
"People will ask all kinds of questions," she said. "The point is to share."
Local journalism is essential.
Give directly to The Spokesman-Review's Northwest Passages community forums series -- which helps to offset the costs of several reporter and editor positions at the newspaper -- by using the easy options below. Gifts processed in this system are not tax deductible, but are predominately used to help meet the local financial requirements needed to receive national matching-grant funds.
Subscribe now to get breaking news alerts in your email inbox
Get breaking news delivered to your inbox as it happens.
---